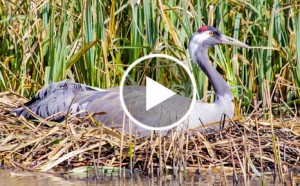 Conservationists at WWT Slimbridge Wetland Centre in Gloucestershire have set up a round-the-clock guard to protect the first crane egg laid in western Britain in over 400 years.
Hunting and the loss of wetlands drove cranes to extinction in Britain by 1600. Since 2010, the Great Crane Project has been rearing cranes in captivity and reintroducing them to the West Country
The egg at WWT Slimbridge is the first known to be laid by cranes released by the project, the oldest of which only reached maturity this year.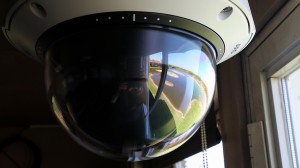 The public can watch the nesting pair from hides at WWT Slimbridge. A long lens video link has also been set up to give visitors to the website a close up view.
The surveillance cameras, paid for by Avios, also assist the guards that are protecting the nest against egg collectors. Egg collecting has been illegal in the UK since 1954 but an obsessive minority is known to still raid nests.
WWT's Nigel Jarrett said:
"Cranes are an iconic part of British wildlife and one that was all but lost for centuries. There is a long way to go before cranes become widespread again, but it is absolutely momentous to see this egg laid at Slimbridge.
"The Great Crane Project has brought together diverse skills: breeding and rearing birds, creating wetland habitats and engaging people in conservation. The parents of this egg were hand-reared here at Slimbridge and have thrived through their first three years on the wetlands of the Somerset Moors thanks to the help and support of the local community, particularly the farmers."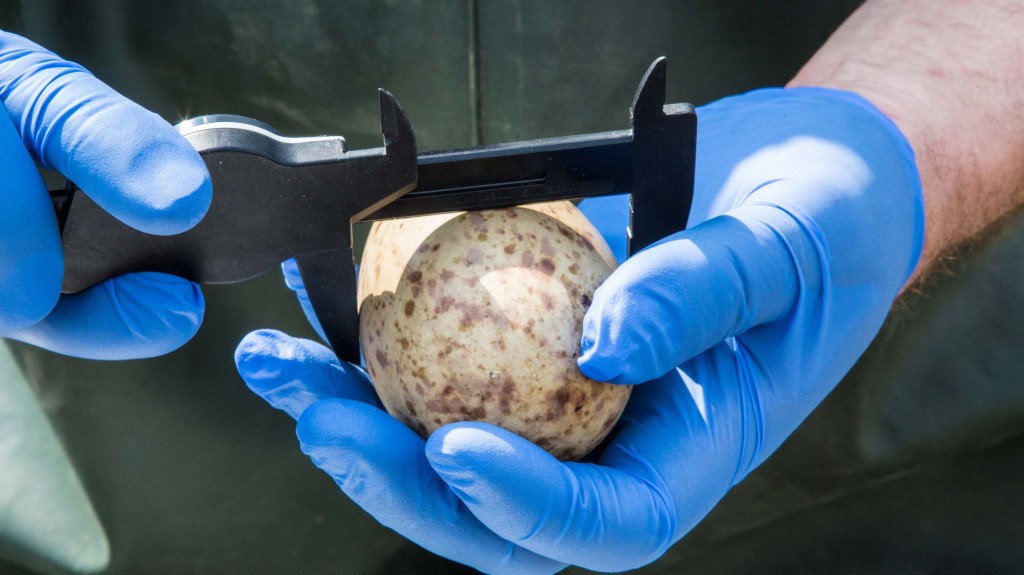 The nesting pair are in clear view of one of WWT Slimbridge's observatories, giving birdwatchers and scientists a rare chance to study the behaviour of nesting cranes. The surveillance cameras record footage so that it can be reviewed at a later date providing a unique resource for conservation scientists.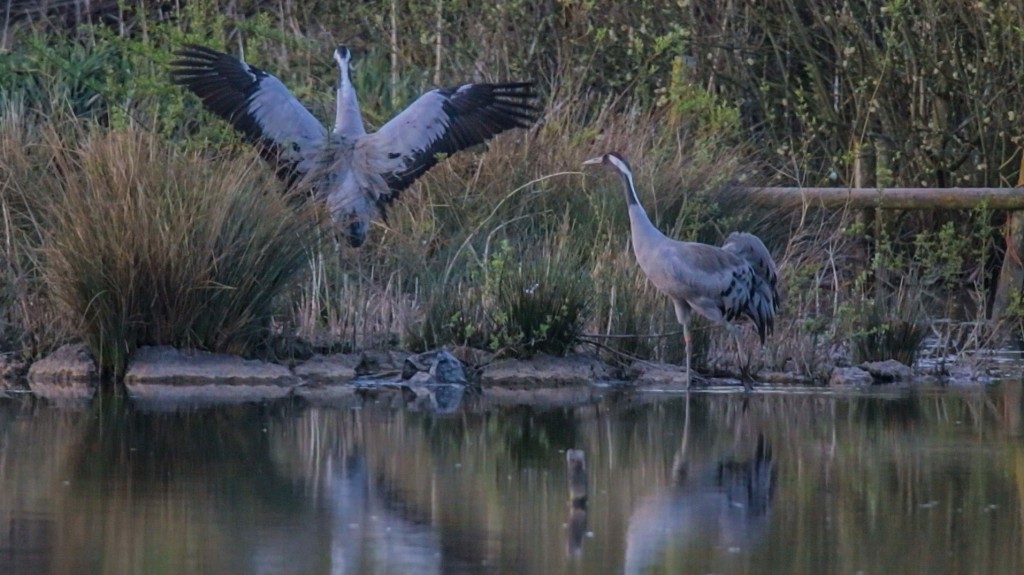 The Great Crane Project is a partnership between WWT, the RSPB and Pensthorpe Conservation Trust with major funding from Viridor Credits Environmental Company, who share the vision to return this beautiful bird to where it once belonged.
The public can watch the nesting pair via a live stream of the surveillance camera.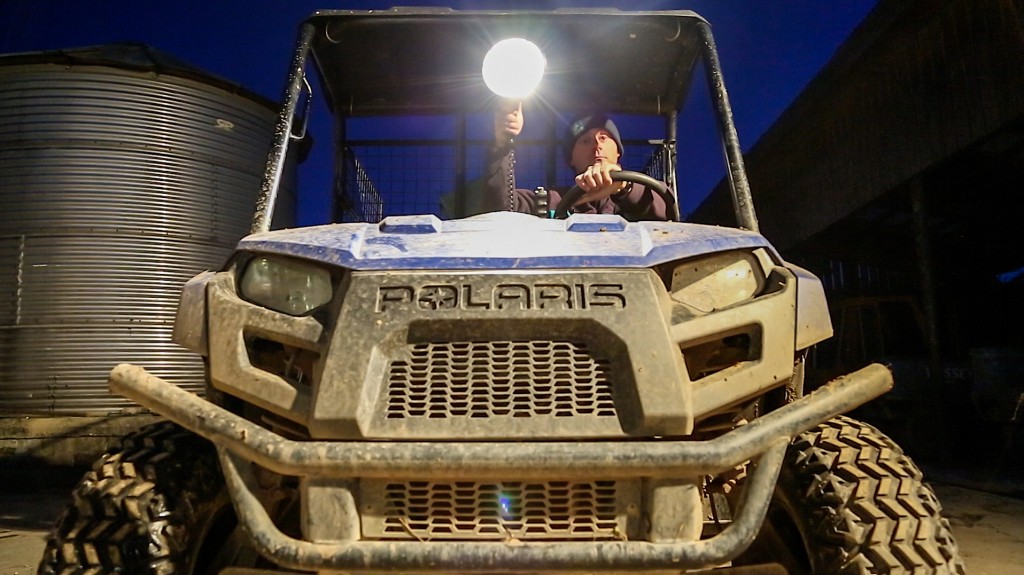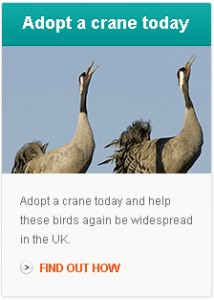 ---