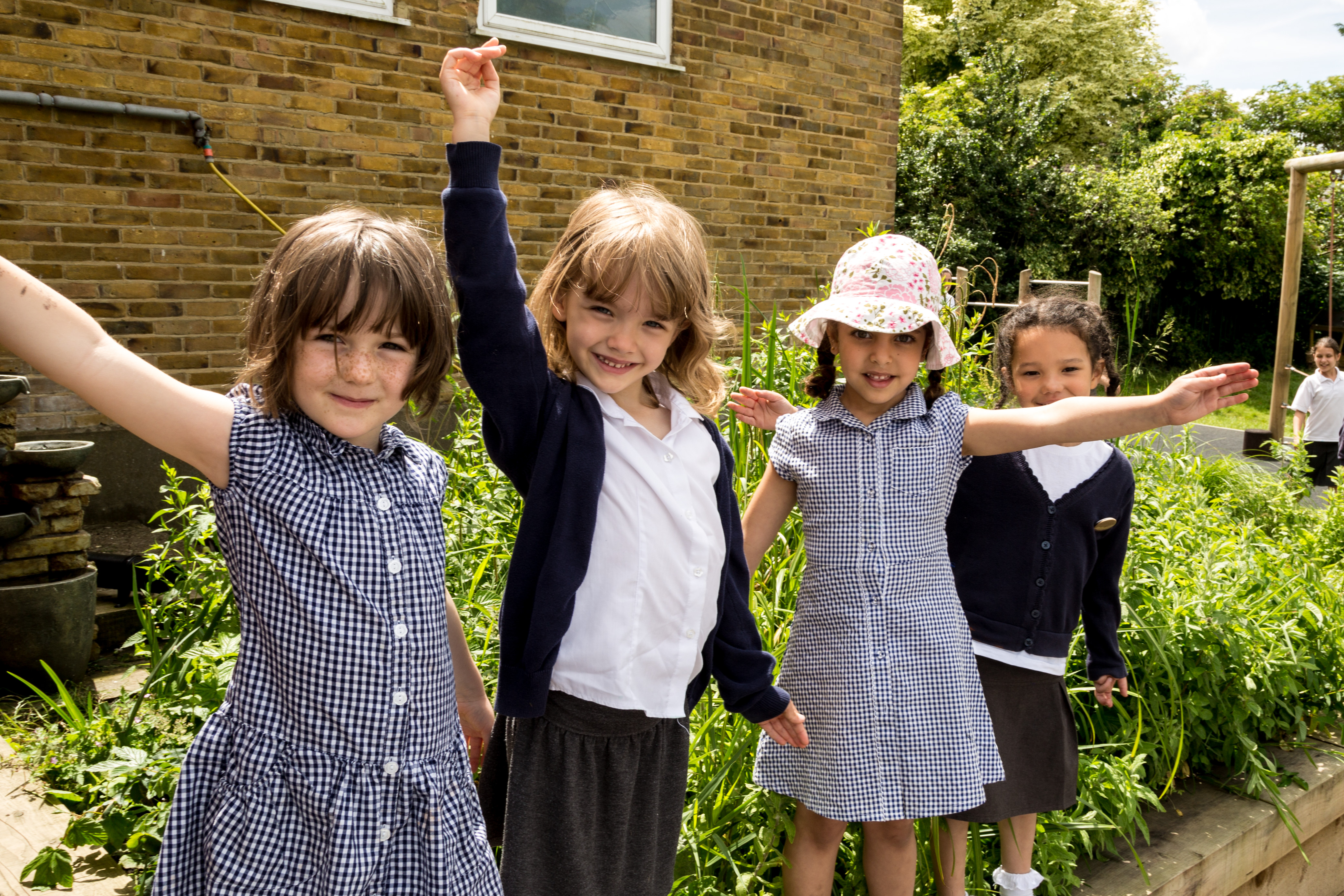 Hollickwood Primary School children get planting![/caption]
A project in which schoolchildren help to reduce flooding and pollution, while learning about wildlife, has won a major national environmental award.
The project was run across 10 schools in North London by the Wildfowl & Wetlands Trust (WWT), supported by Thames Water and the Environment Agency.
At each school, natural features have been created to show how wetlands slow down and store heavy rainfall to relieve flooding, and clean the water by filtering it. The features, including bog gardens and ponds, also act as hands-on places to learn about nature and the water cycle.
The project won the Best Practice for Innovation Award at the Chartered Institute of Ecology and Environmental Management (CIEEM) 2016 Awards.
WWT's Head of Community Working Wetlands, Andy Graham said:
"The great thing about this award is that it's not just about WWT, Thames Water and Environment Agency who are names you'd expect to see at these awards. It's also about all the schoolchildren, teachers and parents who helped to plant the bog gardens and ponds, and the teachers who use them every year to show children how nature helps to protect us all from floods and pollution. Their enthusiasm has brought our project to life. I'm very proud for all of them."
Environment Agency National Biodiversity Manager, Alastair Driver said:
"Having initiated this project in 2011, we are absolutely delighted that it has won this award for innovation in a category with some very impressive finalists. I had the pleasure of planting up some of these wetlands with the children and teachers and I have seen how important it is for young people to learn first-hand about the multiple benefits that wetlands provide for people and wildlife. The commitment of the London schools who enthusiastically embraced the construction of these wetlands in their playgrounds will reduce flood risk and water pollution and attract wildlife for many generations to come."
Thames Water's Corporate Responsibility Manager, Rosemary Waugh, said:
"Managing flood risk and nurturing enthusiasm for wildlife are two of our passions, so we're delighted to be supporting the Suds for Schools project. It's very worthy of the recognition it's received."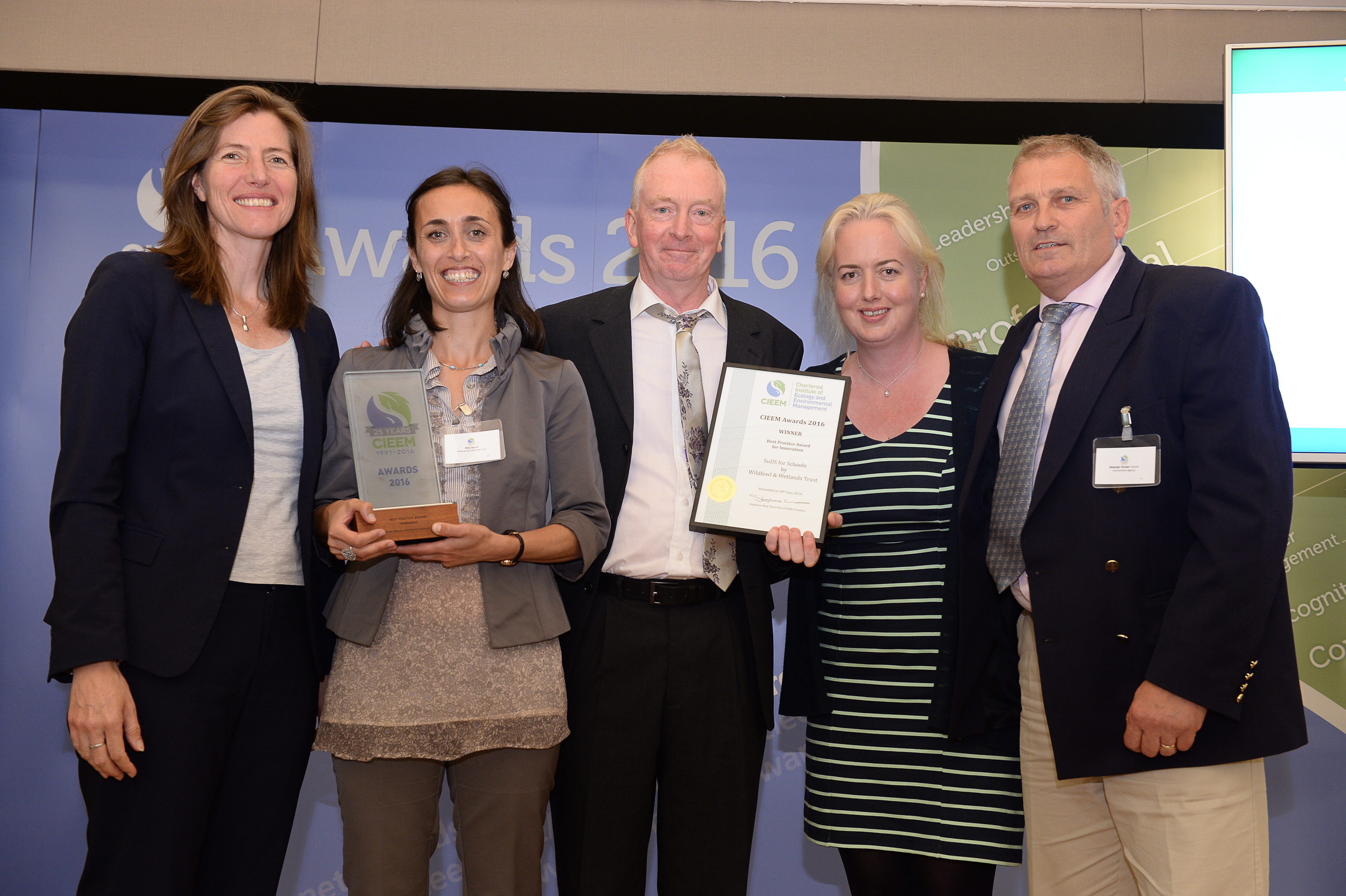 The winning project's full name is "SuDS for Schools". SuDS stands for "Sustainable Drainage System" which reflects that rainwater run-off is managed and recycled onsite. The water is used to create wildlife zones, rather than flowing off into drains and into the local Pymmes Brook. The Brook is a stream in Barnet which is prone to flooding and pollution due to being overwhelmed by all the drains emptying into it. So SuDS for Schools helps local communities and wildlife too.
Through the project, the schoolchildren have an outside area to learn about themes such as the water cycle, wetland nature and how local waterways like the Pymmes Brook are an important part of local communities but have become degraded and polluted in modern urban times.