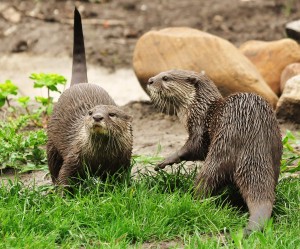 Our Asian short-clawed otters, Rod and Musa, have been making a splash in the local media, following the official opening of their new enclosure by BBC Look North's Trai Anfield earlier this week.
TV, radio and press coverage has ensured that their cute faces and cheeky antics have been seen by people across the local area, and the gregarious pair are now looking forward to greeting new fans at our Animal Magic event this weekend (Sunday 26 June - visit our events pages for details).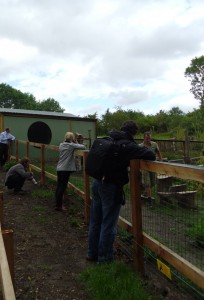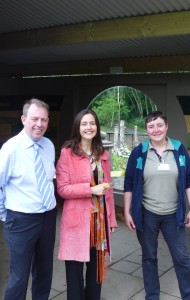 Marketing manager Leanne McCormella said: "The launch of Rod and Musa's new enclosure was a great success and we hope that people living in the local area will now feel inspired to come and visit them, as well as the hundreds of rare waterbirds, woodland birds, amphibians, insects and amazing scenery that they share their home with.
"We'd like to say a big thank you to Sainsbury's in Washington, who provided Rod and Musa with a huge box of tasty fresh fish for the occasion. They can't wait to get their teeth stuck into more!"
---