This move by nine UK shooting organisations has the potential to reduce the high levels of poisoning of birds prone to eating lead shot when foraging, or those that prey on birds and other animals that have been shot with lead.
The ban will benefit both wildlife and people who eat game meat shot with lead, and it follows moves from supermarkets such as Waitrose and Marks & Spencer, who have already committed to no longer sell game meat contaminated with lead ammunition.
Director of Conservation Dr James Robinson said:
"Lead is a poison, and we should be taking every step possible to remove it from our environment. We are therefore delighted to see this leadership coming from within the shooting community itself.

"Supermarkets have recognised that there is no future for lead-shot game on their shelves, and it's good to see that the shooting community has also recognised that there are effective, non-toxic alternatives, which not only reduce the numbers of poisoned birds, but will be better for soils and importantly human health.

"Lead shot is currently banned on all wetlands in Scotland and Northern Ireland. In England and Wales, there is a ban on using lead shot to shoot wildfowl and over certain wetlands, but repeated research in England found poor compliance with more than 70% of ducks shot illegally with lead. Given such poor compliance with current regulations, it is important that concrete actions are taken by shooting organisations to encourage their members to use non-toxic ammunition before it is removed completely. We look forward to hearing about the substance of these next steps and how WWT can help."
Listen to James' interview on BBC Radio 4's Farming Today
While the transition to lead-free ammunition is a positive move forward, conservationists stress that previous voluntary bans have been unsuccessful and without policy change at government level, there will still be risks to human health, wildlife and the market for game birds. A full restriction will contribute to the further removal of poisonous lead from our environment. Lead ammunition is the last largely unregulated release of lead as it's been removed from petrol, paint and pipes decades ago.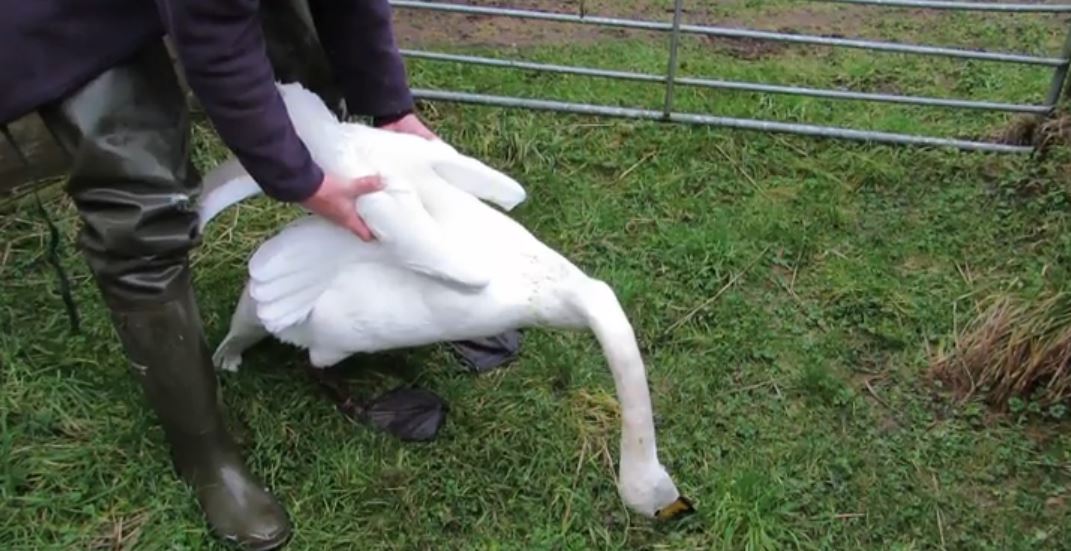 It has been difficult to persuade shooters of the scale of the deaths caused by lead poisoning because dead and dying birds are usually taken quickly by predators – making their deaths unseen and 'invisible' to shooters and the wider public alike. In the UK, it is estimated that approximately 75,000 wildfowl (between 50,000 and 100,000) die from lead poisoning each winter. ( From the paper Poisoning of birds and other wildlife from ammunition-derived lead in the UK)
Lead is known to affect the developing brain and nervous system, and the UK Food Standards Agency states that there is no agreed safe level for lead. Independent scientific experts across the European Union advise that exposure to lead should be reduced as far as possible, especially for children and pregnant women.

Non-toxic alternatives to lead have been developed for all types of guns, and these are already in use in other countries which have already imposed a total ban on lead shot ammunition.