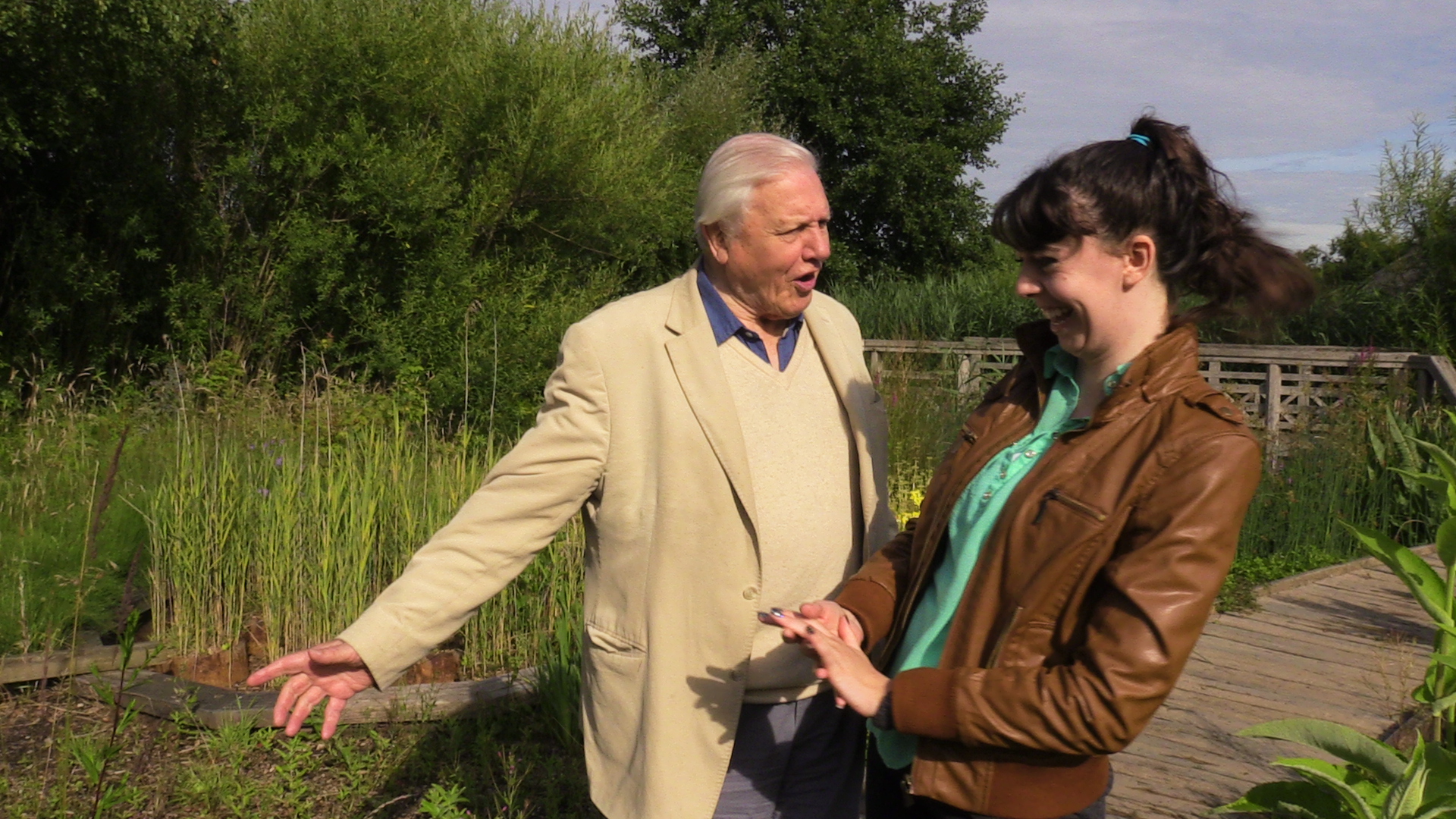 This is the moment naturalist and wildlife presenter Sir David Attenborough surprised WWT member Lizzie Guntrip by saying hello on a visit to London Wetland Centre.
David was at the wetland centre in Barnes to launch the 2016 Big Butterfly Count, a nationwide survey of butterfly numbers. But while he was there he took time to meet some of WWT's most valued people: its members, volunteers and staff.
Lizzie, from Sutton in Surrey, said:
"I never thought I would get the chance to meet Sir David so that was truly incredible. It was an awesome surprise – a real dream come true."
Look out for Lizzie's hashtag #WildlifeFromMyWindow which encourages people with mobility or health issues to get interested in nature. It's even been featured on TV – you can see Lizzie being interviewed in this Springwatch Unsprung clip about accessibility to nature.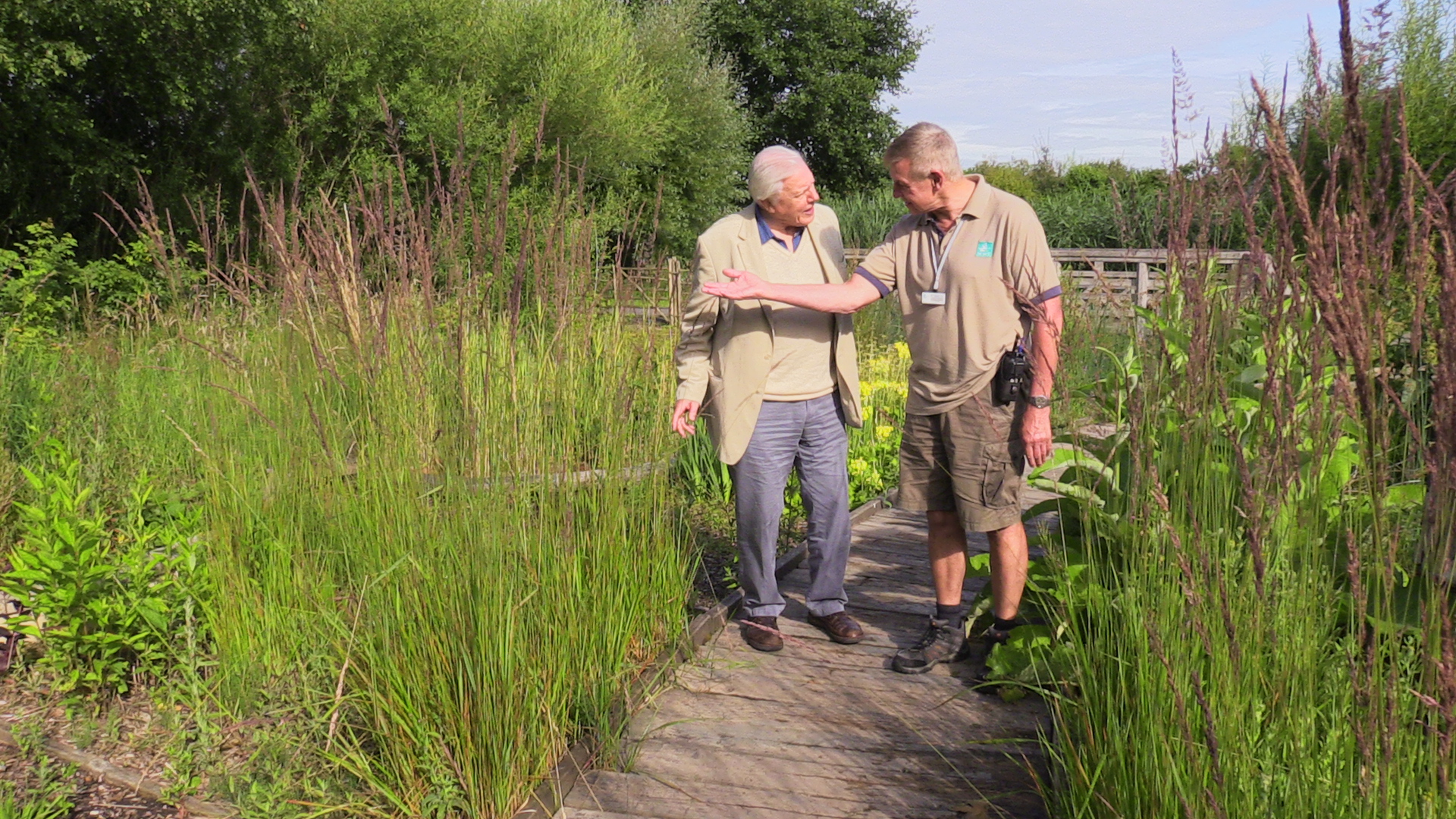 Next, David met WWT volunteer David Cowmeadow. The two Davids spent quite a while talking. David A was amazed and impressed that David C has given his time and efforts to WWT for 12 years, arriving at 6.50am sharp every morning. And all due to the satisfaction of working with dedicated people and being part of an organisation which values the natural world as much as he does.
Finally David A was interviewed on camera about the Big Butterfly Count, which is being support by our wetland centres around the country. WWT Marketing Assistant Maria Zuckschwert had never conducted an interview before so was starting right at the top, but she took it in her stride and conducted a brilliant and professional interview.
WWT Chief Executive Martin Spray CBE said:
"It was lovely to see representatives of all of the great people who help WWT, all in one place. We rely on the energy and enthusiasm of all our members, volunteers and staff to make the world a better place.

"We also rely on people who support us in other ways, either financially through visiting or funding, or non-financially by helping us achieve our aims to save wetlands for wildlife and people. And David Attenborough himself – as a WWT vice president who gives his time to help our aims – represents all those people.

"Your energy fuels our energy. I would like to give a huge thank you to each and every one of you."
Watch this clip from Maria's interview with David Attenborough, saying why he loves WWT's wetland centres:
...and here is everyone together for the obligatory photo on the rain garden bridge!
[caption id="attachment_60914" align="alignleft" width="717"]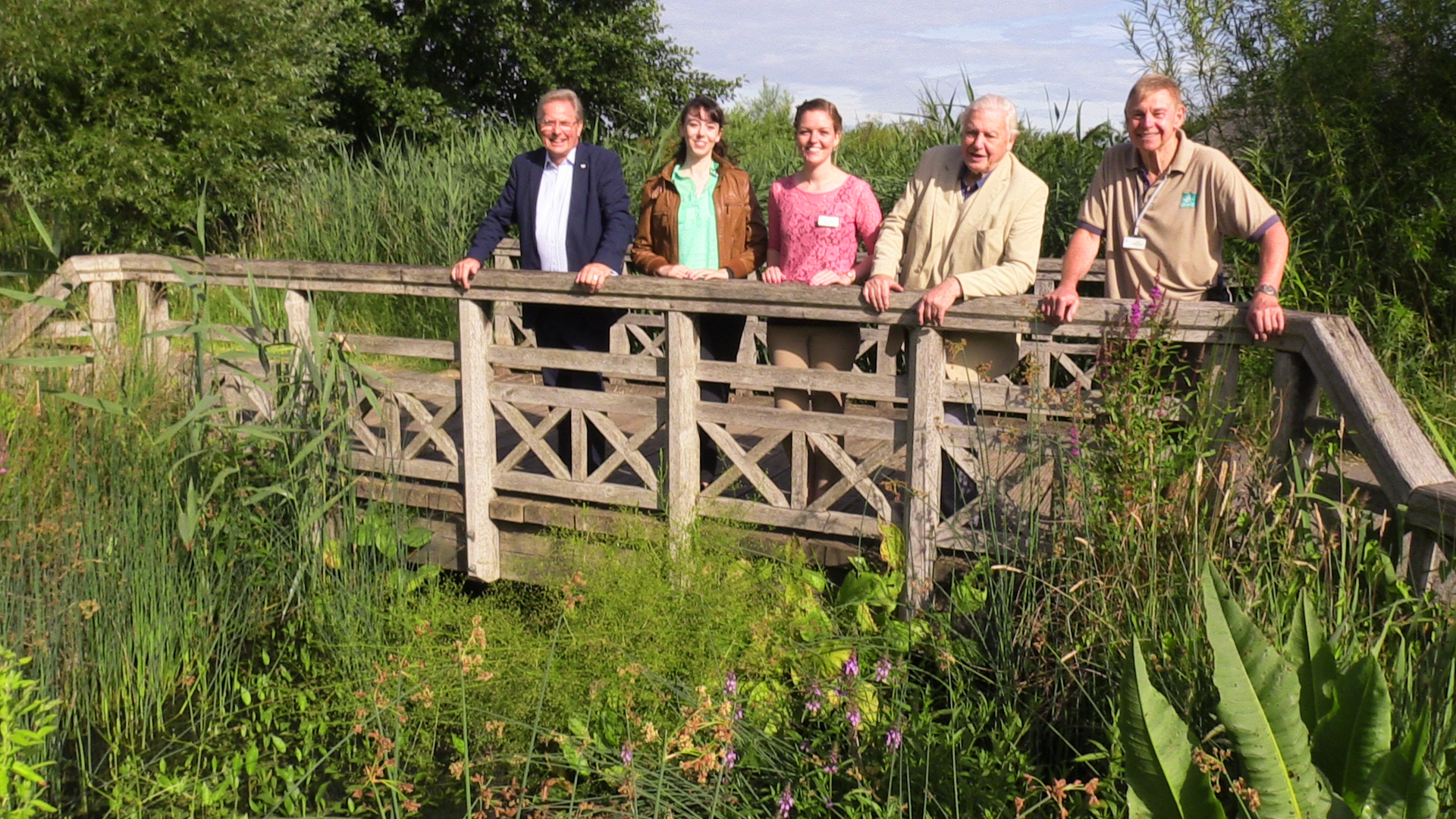 Representing the WWT family: Martin Spray, Lizzie Guntrip, Maria Zuckschwert, David Attenborough and David Cowmeadow[/caption]