With stunning imagery and gripping storylines, wildlife TV has enormous power to influence how the world views nature. WWT's headquarters happens to be just down the road from Bristol, the global epicentre of wildlife filmmaking (it's no coincidence!*) and over the years we've wholeheartedly embraced the medium. This spring, however, there's one series that promises to be an exciting moment for conservation.
Our Planet launches on Netflix on 5 April, and will be narrated by David Attenborough. While the content of the eight-part series promises to be as spectacular as previous blockbuster series such as Planet Earth and Blue Planet, two things potentially set Our Planet apart.
First, its reach. Being on Netflix means it will become available to 130 million subscribers simultaneously, and with Netflix's enormous global marketing power that is one big impact.
Second, its intent. Alongside the main programme the producers have promised a library of supporting content available to anyone online, and they have a clear conservation aim: to turn the world on to the danger of biodiversity loss ahead of the 2020 meeting of the global wildlife treaty – the Convention on Biological Diversity. Whilst previous big-budget wildlife films have covered the plight of our natural environment, this urgency of message is new.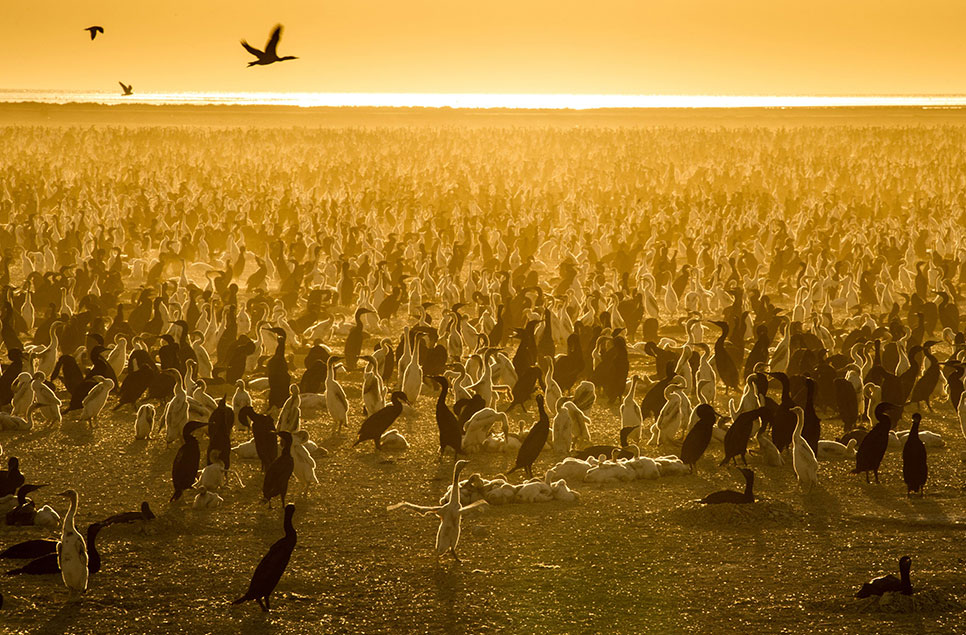 As one of the most biodiverse habitats on the planet yet one of the most threatened, wetlands are an important setting in the series. From the stark future facing coral reefs to the devastating human impact on freshwater wetlands, it's an unprecedented opportunity to show the world how important our environment is, and how much we'd lose if they disappeared.
Biodiversity loss has long been the poor cousin of climate change. In 2010 the CBD agreed targets to prevent wildlife extinction, but couldn't agree to make them legally binding. Could Our Planet play a pivotal role, as its producers hope, in amplifying public concern and so give the world's politicians the courage to commit to save nature in 2020? We sincerely hope so.
*One of the BBC's first natural history programmes was an outside broadcast with WWT's founder, Sir Peter Scott, from our Slimbridge HQ. The Bristol regional office continued to make programmes with Sir Peter in the run up to the official formation of the BBC Natural History Unit in 1957.
Wetlands and climate change
Climate change and biodiversity are some of the most critical issues of our time, and as one of the most useful habitats for wildlife and people, wetlands have an intrinsic part to play.
Find out more about how wetlands can help us combat climate change