Those of you familiar with WWT Caerlaverock may have noticed Carol's Orchard on the Sir Peter Scott Trail. This beautiful orchard was planted on World Wetlands Day, 2nd February, 2011 in memory of Carol Hesketh.
Over the last few years the trees have grown into a stunning orchard, producing flowers and fruit.In spring, the blossom on the trees are stunning with white, pale pink and deeper shades of pink flowers on the different varieties of trees.We like to leave the fruit in the autumn for the birds, such as blackbirds and mistle thrushes - but also butterflies, wasps and other insects for whom this is an important source of food!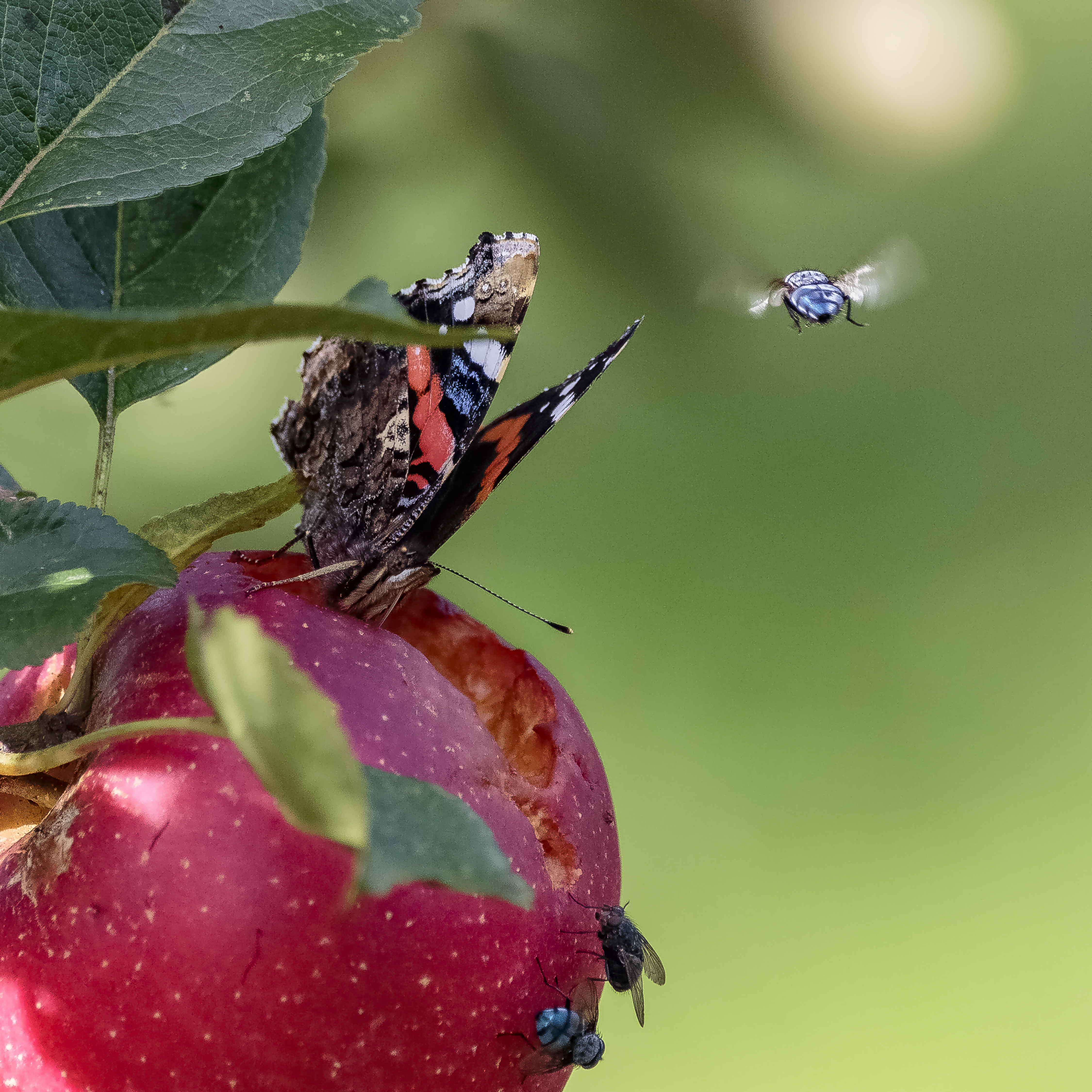 There are a number of lovely apple and plum trees with fantastic names and histories in the orchard. Here is some information about them:
Irish Peach (apple)
Originating in County Sligo, Ireland it was brought to England in 1820 and grown commercially in Victorian and Edwardian Kent! It has a good balance of sweetness and acidity. It is the earliest dessert apple to ripen but needs to be eaten straight from the tree as it doesn't keep long!
Discovery (apple)
A seedling of Worcester Pearmain it was found in Essex in the 1940s. It tastes acidic with a slight strawberry flavour. The red colour on the skin can bleed into the flesh. The apples last longer than other varieties, meaning it is grown commercially in Britain.
Ellison's Orange (apple)
An English classic apple, it is a hybrid of the French 'Calville Blanc d'Hiver' and Cox's Orange Pippin. Named after Lincolnshire priest C.C. Ellison, it was raised by him in 1904. Resembling Cox's Orange Pippin in look and taste, it is different in that it develops an aniseed taste during storage.
George Cave (apple)
A dessert apple, it needs to be picked and eaten in August as it does not keep. It has a distinctive and strong taste.The variety was raised by George Cave from Essex, in 1923 and named after him in 1945.
Merlin's Apple
Afal Ynys Enlli, the Bardsey Apple Tree is unique and said to be the rarest tree in the world. Merlin is said to be buried in a cave on the side of a hill above the tree. The flowers are pure white and the tree flowers early. The apples smell of lemon and should be picked in late September.
Charles Ross (apple)
Named after a gardener at Welford Park Gardens in Berkshire, it won an RHS Award in 1899 for its juiciness and sweetness. It is a cooking apple, particularly good in pies. It is a cross between Cox's Orange Pippin and Peasgood Nonsuch!
Ashmead's Kernel (apple)
The original tree grew in the garden of Ashmead House in Gloucester, owned by Dr William Ashmead, in 1720. A dessert apple, it has an aromatic and slightly acidic flavour and is best eaten fresh in December.
James Grieve (apple)
Raised in the late 1800s in Scotland, this apple was very popular with Victorians and grows well in cold, wet conditions! It is picked in early September and is acidic when fresh, but if left for a few weeks the flavour sweetens. It is particularly juicy and can be used for cooking (culinary) or eaten fresh (dessert).
Oullin's Golden Gage (plum)
This plum is also known as 'Reine Claude d'Ouillins'. It was raised in France in 1856 and the plum is yellow and large in size. It is ready to be picked in mid-August and is used as a dessert plum.
Damson Plum
These plums are not edible fresh from the tree but when cooked are fantastic for jams and jellies! They grow wild in the USA and are fantastic for the digestive system and their high levels of magnesium and vitamin C are thought to aid sleeping and boost immunity!
Marjorie's Seedling (plum)
The plums from this tree can be eaten from the tree or cooked to make fantastic jam! Plum trees were brought to Britain in the Victorian era by the Gage family, from Syria and Persia. This plum was raised in 1912 in Berkshire.
Blue tit plum
Raised in Bedford, 1938 by the Laxton brothers, its parents are Old Green Gage (for taste) and Czar (for cropping reliability). It is lovely cooked as well as fresh from the tree, picked in mid-August. The plum is a dark blue colour with yellow flesh inside.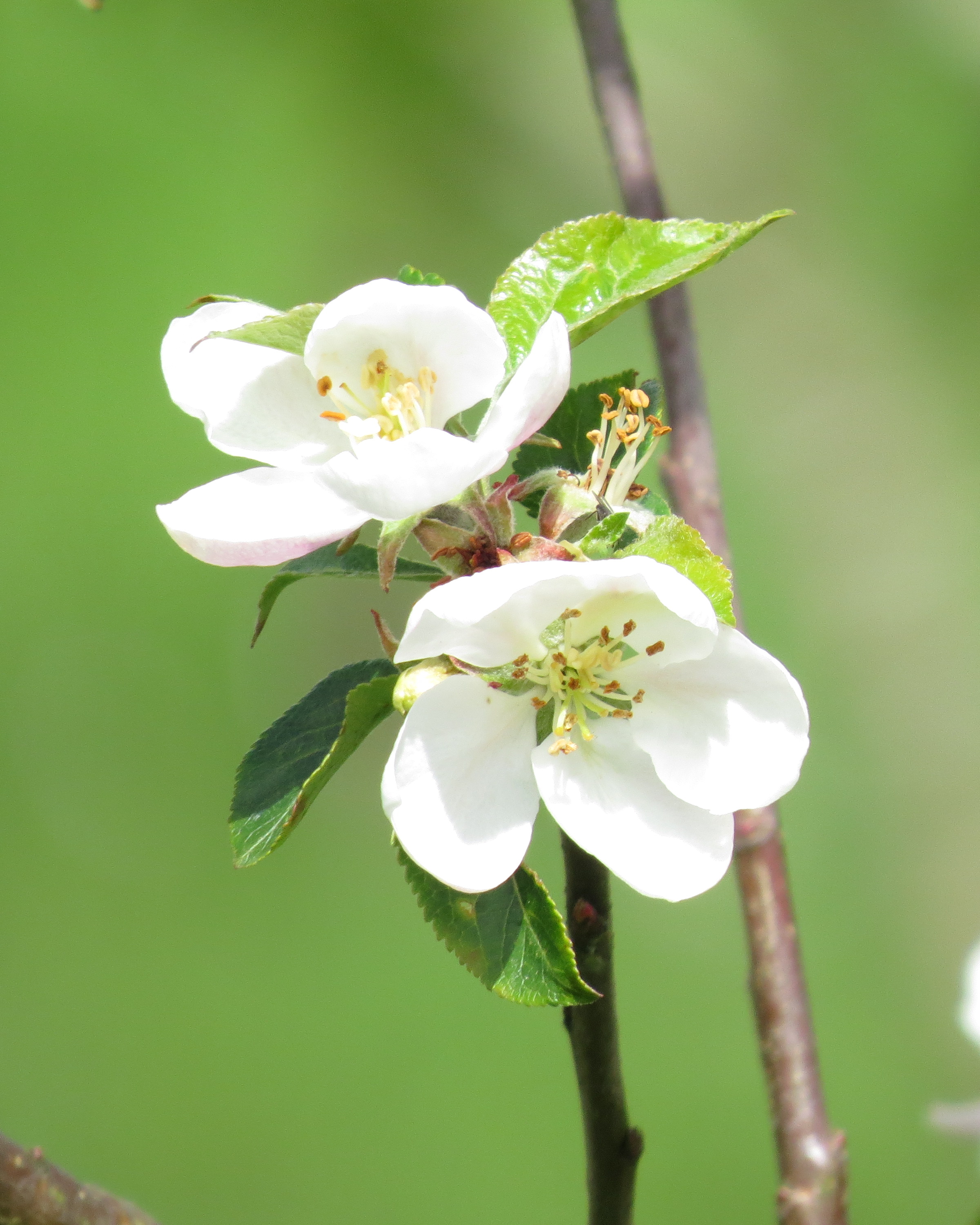 Next time you visit WWT Caerlaverock, why not take time to look around the orchard and find all these special fruit trees!