WWT welcomes the UK Low Carbon Transition Plan white paper which put the quest for tidal power in the Severn Estuary into a national context. However, the inclusion of the environmentally destructive Cardiff-Weston barrage in the government's shortlist of plans for the estuary remains a concern.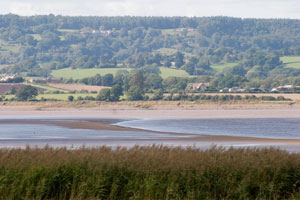 On receiving yesterday's news, WWT's chief executive Martin Spray commented:
"WWT sincerely believes that there are projects out there that can deliver clean energy with minimal environmental impact on the ecology of the Severn Estuary. We remain concerned that the Cardiff-Weston barrage is still being considered and government hasn't heeded its overwhelming opposition. The funding to develop the more innovative projects is very welcome, though concern is that £500,000 isn't enough to realise the potential of these schemes in time for a decision in early 2010.
"In the context of yesterday's white paper, government's acknowledgment that more needs to be known about the environmental impact of the proposed schemes is encouraging. We are committed to working with the Department of Energy and Climate Change to find an environmentally-sensitive solution that respects the ecology of the estuary."
WWT has been involved with the current Severn Tidal Power feasibility study since its start and have been part of the debate on tidal power in the Severn for many years. WWT Slimbridge Wetland Centre on the shores of the estuary has been our headquarters for over 60 years and so we have a wealth of relevant knowledge and experience.
WWT is not a member of any 'pro' or 'no barrage' groups and does not promote any particular schemes proposed for the Severn estuary. We do however advocate the need for any options to minimise harm to the natural environment of the estuary as a governing principle, rather than a secondary consideration.