Known for their lifelong monogamy, a pair of swans is the latest honour bestowed on the royal couple. Staff at WWT have been gripped with wedding fever and knowing that the couple have asked for no gifts and have a passion for conservation, we have named a pair of our famous Bewick's swan visitors William and Kate.
Dave Paynter, of WWT said: "The parallels with the royal couple are obvious. Like them the beautiful Bewick's swans are really loved by the public. And like their namesakes, we hope William and Kate become icons for conservation.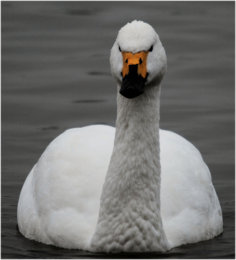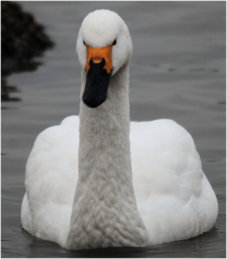 "Swans are famous for pairing for life. William and Kate have been a pair since 2005 and are always within a few metres of each other.
"They are very faithful and very loyal to each other. After meeting their partner, Bewick's, like all swans, develop a strong bond and stay with each other all the time, which is very endearing.
"We have seen similarities in William and Kate that lead us to believe that the real royal couple will be just as happy as our 'William and Kate'."
William, an 18 year old male Bewick swan has been returning to WWT Slimbridge every year since his first appearance in 1995 and since 2005 with Kate, an eight year old female.
Both swans departed for Russia from the Centre on 24 February, and it is hoped that both will return this winter, happy, healthy and ready to raise a family.
Martin Spray, Chief Executive of WWT said: "The royal family has a long standing association with swans and WWT. On a visit to Canada in 1950, the then Princess Elizabeth accepted a gift of several trumpeter swans, which came to be cared for at WWT's headquarters at Slimbridge. The Queen is currently Patron to the Trust and Prince Charles is the current WWT President."
Bewick's swans are the smallest and rarest of the three species of swan found in the British Isles. Every year they fly thousands of miles from their breeding grounds in the Russian Arctic to spend the winter in the UK.
Bewick's are threatened due to habitat loss and illegal shooting and are of conservation concern.
The Bewick's swan study was started in February 1964 by Sir Peter Scott, when the first wild Bewick's swans were attracted to a lake in the Rushy Pen at Slimbridge.
Peter and his family took a very close interest in the swans. By drawing each swan's bill pattern (which is unique to each individual), a detailed study of the species began which continues to this day, making it one of the longest running research projects of any single species in the world.
This also makes these birds almost as closely watched as the royal family.
Sir Peter Scott started the swan adoption programme in 1966, and WWT are calling for the public to adopt 1,000 swans before they return to Slimbridge for the winter migratory season.
For more information on Bewick's swans, or to adopt a swan, please visit our adoption pages. All adopters receive a fluffy toy swan – a little royal souvenir of their own.
.