WWT is delighted to announce a new way for our members and supporters to help our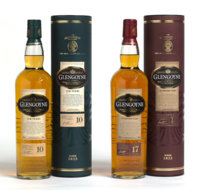 global conservation work and many will also be pleased to hear that it involves enjoying one of Scotland's finest Highland single malt Scotch whiskies.
Glengoyne Highland Single Malt have generously offered to donate £4.50 to WWT for every standard bottle and £3.00 for every personalised bottle of whisky bought online at www.glengoyne.com/wwt.
John Creedon, WWT's Corporate Relations Manager said "Glengoyne were keen to link with WWT because the name 'Glengoyne' means "Glen of the Wild Geese" in Gaelic, and WWT's Caerlaverock Wetland Centre in Dumfriesshire, within easy reach of the distillery, is of course the winter home of tens of thousands of barnacle geese from Svalbard."
Glengoyne distillery is proud of its environmental record and will shortly finish the creation of its own constructed wetland to treat its water naturally and create an area rich in biodiversity.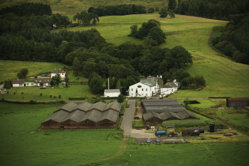 Multi gold award-winning Glengoyne is a leading premium Highland Single Malt Scotch Whisky, distilled at Glengoyne since 1833.
The Glengoyne portfolio consists of 10 Years Old, 12 Years Old, 12 Years Old Cask Strength, 17 Years Old, 21 Years Old and Vintage 1972 as well as limited editions.
To buy a bottle of Glengoyne for yourself (or become very popular with a friend or relation by buying them a bottle as a gift!) just log onto the Glengoyne online shop using the special URL www.glengoyne.com/wwt
Please make sure you shop using the URL above (or by clicking on the picture below) to ensure WWT gets your donation.