Black swan cygnets, the return of Avocets and a flurry of snowdrops on the ground means that spring has sprung at WWT Martin Mere Wetland Centre.
Black swan cygnets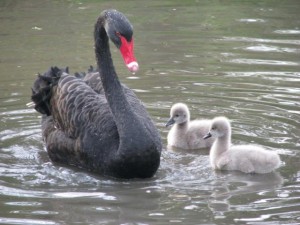 Two black swan cygnets have been born at Martin Mere. The cygnets are about 7 days old and both boys are doing well. The cygnets are the first 'new born' of 2012 heralding the start of the duckling season.
Centre Manager, Andy Wooldridge, said: "The black swans have only been paired together for 3 months so it is fantastic that they are a breeding couple – certainly has been love at first sight. We haven't had black swan cygnets at the centre for at least 9 years so it is great, especially at this time of year, to see them, and our visitors are clearly enjoying watching them".
The cygnets can be found in the Australasia area of the grounds.
Avocets returning
Four avocets have arrived back at Martin Mere for the summer as we are expecting yet another record year for avocet numbers at the Centre.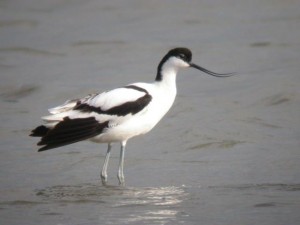 Avocets spend much of the winter in Mediterranean countries and migrate to the UK for the summer breeding season, although many are now choosing to spend all year in this country.
Over the last 6 years the date avocets have been returning has been earlier and earlier and it is not uncommon for the first ones to fly back before March.
A whole raft of birds are expected to arrive out of Africa as the last of the Whooper swans travel back to Iceland, including Little Ringed Plover, Sand Martin, Northern Wheatear, Willow Warbler and Chiffchaff.
Martin Mere has been able to introduce a number of initiatives in the past couple of years to help manage it's wetlands to ensure the habitat is perfect for summer wading birds in the hope to raise the number of birds breeding.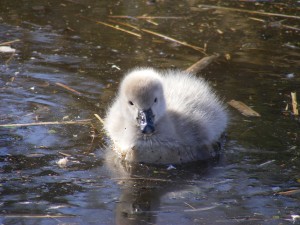 These initiatives have included the purchasing of rare breed cattle and sheep who act like lawn mowers with their selective grazing patterns, hay making in late summer and early autumn once all of the youngsters have hatched and left their nests, and by controlling the water level we can adapt the habitat for the needs of summer and wintering birds.
In addition, the Greater flamingos are now nest building and the birds have started to pair off for breeding season.
Spring is a fantastic time of year to take photographs at Martin Mere as well as see big numbers of birds of prey and you can upload your spring images into our national photography competition.
[yframe url='http://www.youtube.com/watch?v=qKLWShaVZEs&feature=youtu.be']