The two Osprey chicks have now been ringed by our colleagues at the Forestry Commission for Scotland. We have a male blue PW9 and female blue PW0 in the nest. They have also been fitted with satellite trackers, so we will be able to follow them throughout their migration and find out exactly where they go in the winter!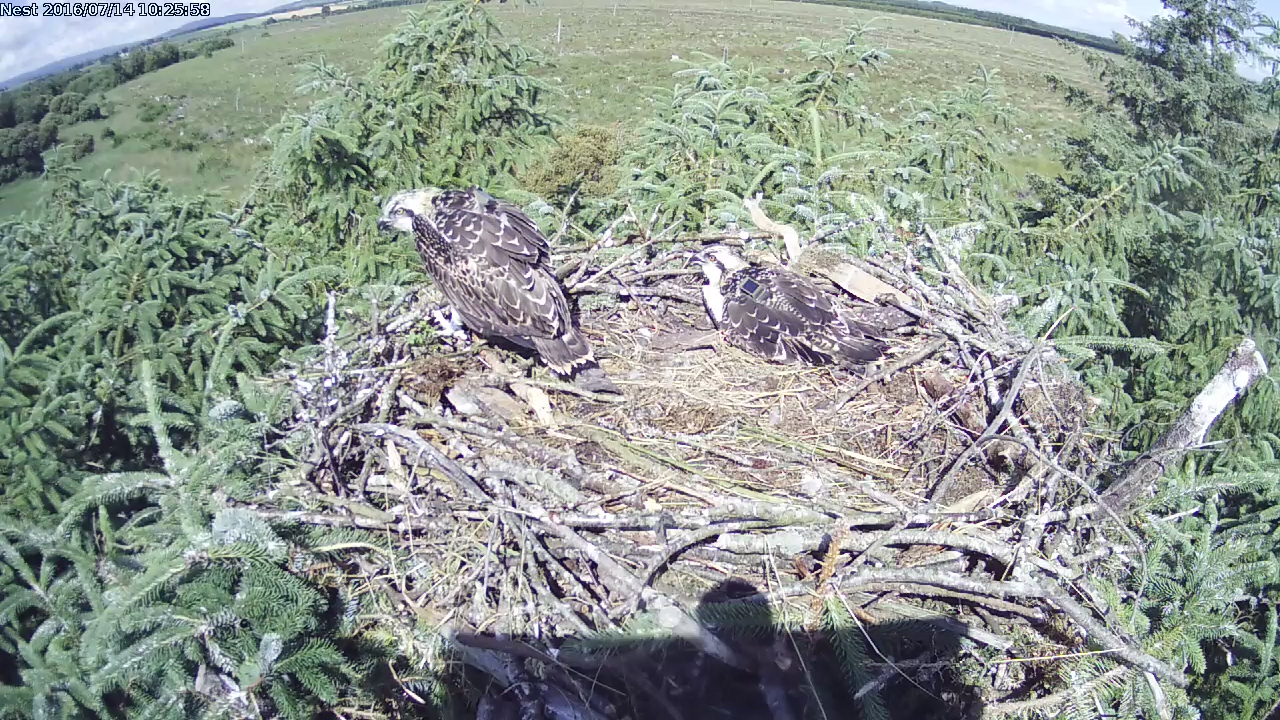 In this photo you can see the small 'backpack' trackers, which they hardly notice, but will give us vital information about the migration of these birds.
You can now view our Osprey Nest Camera live on our website! Go to http://www.wwt.org.uk/wetland-centres/caerlaverock/experience/webcam/
The webcam is on between 10am and 5pm daily.
Once the chicks have left the nest we will have a regular blog charting their progress on their first migration!
Twitter & Facebook
Follow us on Twitter @WWTCaerlaverock for instant WWT Caerlaverock bird news, wildlife news and upcoming events to your mobile phone or computer. This is a great way to get instant news as we update from our mobile phones as we are finding the birds.
You can also 'Like' us on Facebook http://www.facebook.com/wwtcaerlaverock.
joe.bilous@wwt.org.uk