WWT Martin Mere has seen the return of one of our most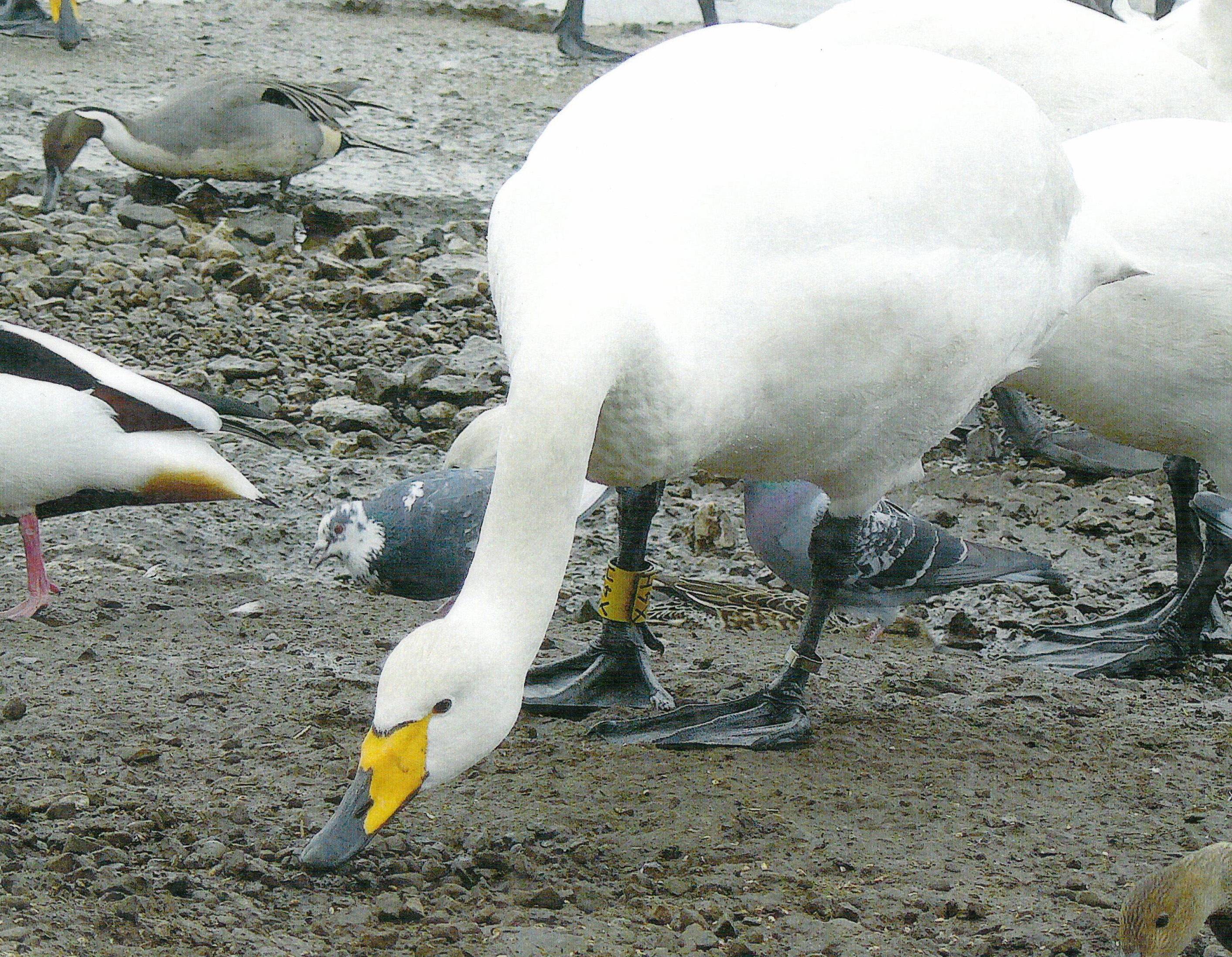 famous Whooper swans: Sigrunn (X4H), seen during the feed last Friday. In 2009,Sigrunn was one of the swans chosen to be fitted with a transmitter to learn about where swans go and how long it takes for them to get here. However in 2010, Sigrunn lost the GPS tracker it was found beside the house by the mere. The name Sigrunn is Icelandic and means 'Victory'. His migration in 2009 was: Set off from Martin Mere on 4 March 2009; Reached southern Scotland on 5 March at 10am; Stopped in Western Scotland on 6 March at 10am; Attempted to go out to sea on 7 March, but he had to turn back due to bad weather; Situated on Western Isles on 8 March, waiting for good weather; Set off on 9 March, arriving on 10 March at 10pm in Iceland and time for a well earned rest and drink. 550 miles in less than 24 hours.
Tom continues: "Ringing the swans give us a huge insight into their lives. You can come along to the daily feeds at 3pm and 3.30pm to see if you can spot Sigrunn."
WWT Martin Mere Wetland Centre is open every day (except Christmas Day) from 9.30am to 4.30pm during winter months and parking is free of charge. Situated off the A59, it is signposted from the M61, M58 and M6.  The Centre is also accessible via the Southport to Manchester and the Liverpool to Preston line by train from Burscough Rail Stations.  Visit the web site http://www.wwt.org.uk/martinmere/ to find out what's on all year round at Martin Mere and the other eight WWT Wetland Centres.