Today, Hawaii celebrates Kamehameha Day, in honour of Kamehameha the Great – a monarch who first established the unified Kingdom of Hawaii.
The first male Hawaiian goose – nene –  to arrive at Slimbridge was named after him. The first two female nenes brought to the reserve were called Emma and Kaiulani, also after Hawaiian royals.
They are names befitting of the three native geese that saved their population.
The birds were flown to Slimbridge from the Pacific by Sir Peter Scott in the fifties and today, every nene that can be visited at the Gloucestershire site is a descendant of these geese.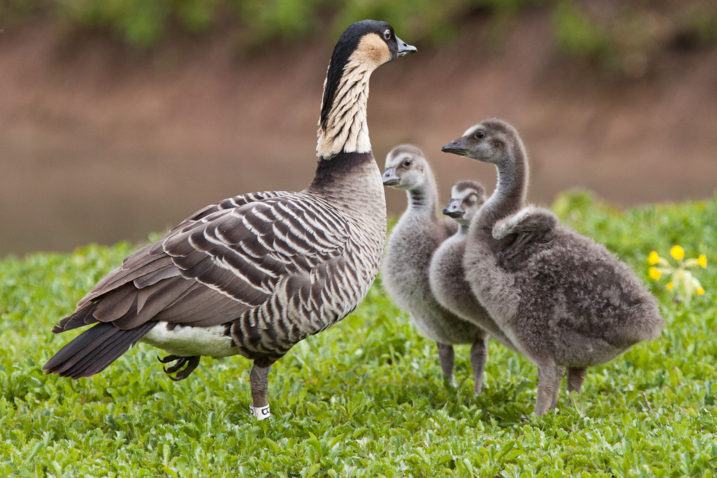 He recognised as early as the thirties that the Hawaiian goose was in trouble, but after the break out of the Second World War, it was two decades before he could act.
With just 30 nenes left in the wild by this point, the clock was ticking fast.
In 1950, Kaiulani and Emma arrived in the UK, from a small captive flock in Hawaii. They were expected to breed but much to the embarrassment and surprise of everyone, both nenes laid eggs!
A cable was sent to Hawaii, and just seven days later, a gander, had joined the two females. But as far as the latest arrival was concerned, breeding season was over.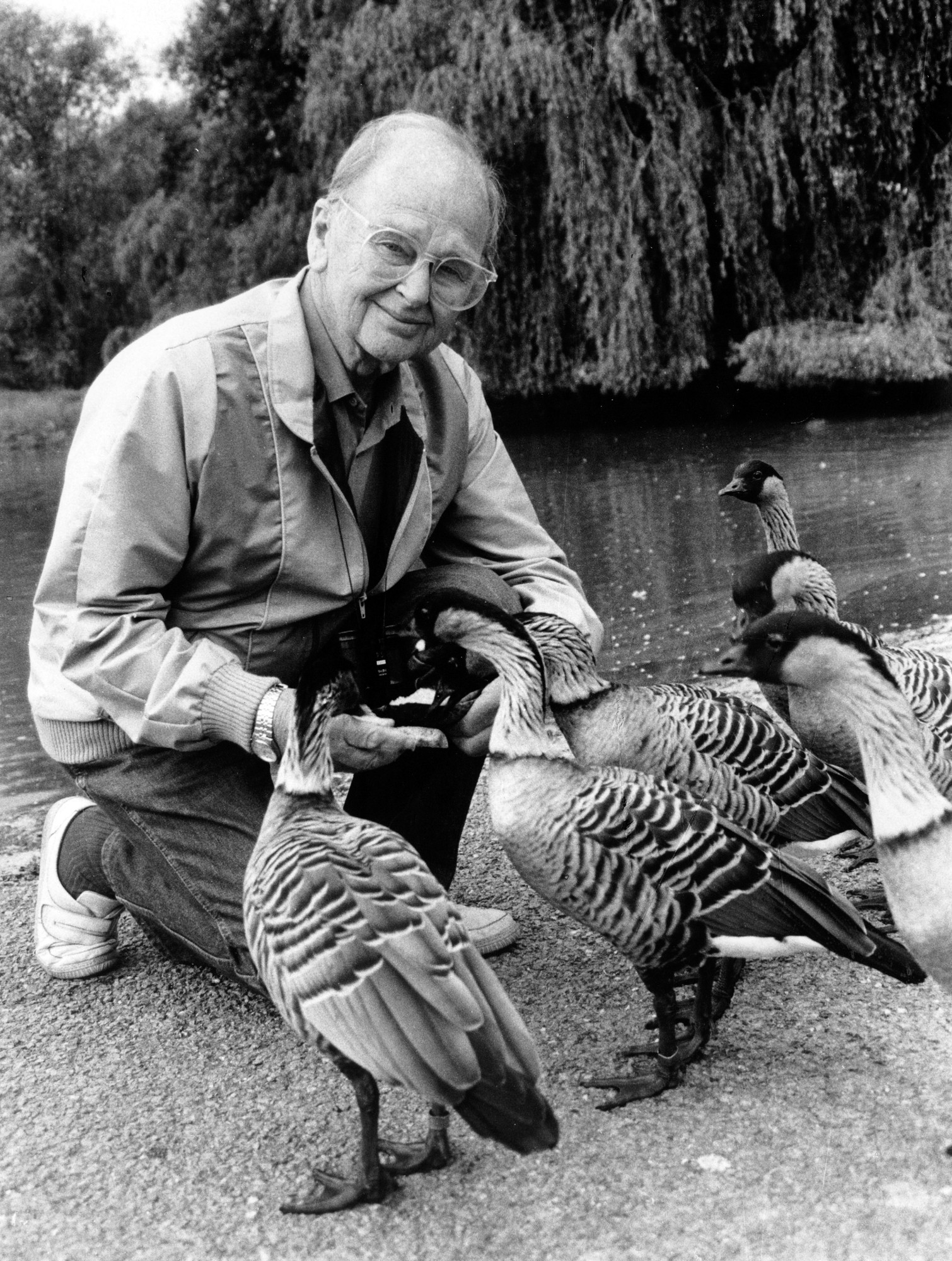 Good use was made of the infertile eggs, however, and the Scott family dined on an omelette from the world's rarest goose.
It was 1952 before the first egg of the second season was laid. Emma produced a total of four and Kaiulani eventually laid five.
But Kamehameha was not the perfect partner, preferring to share his time with Emma over Kaiulani, even while she was laying. Left to care for her eggs on her own, poor Kaiulani allowed them to chill.
In total, 19 eggs were laid, 14 fertilised and nine hatched, all of which were safely raised.
Emma died in 1954 and Kaiulani continued to lay until 1959. She died in 1960, having laid 99 eggs and raised 11 goslings. Kamehameha survived until 1963, aged 14. He had a total of five wives and 49 of his descendants have been returned to Hawaii for release in the wild.
Today, there are 52 nenes at Slimbridge and 123 at our centres around the UK, all in some way connected to the original three nenes that arrived nearly seventy years ago.
The current nene population is estimated at 2500 birds. Thanks to Sir Peter Scott and other breeders at the time, the nene continues to thrill and endear everyone who meets it.
The nene is safe but the pioneering techniques Sir Peter Scott developed are still being put to use today to conserve wetland bird species from around the globe.