The sun is shining and our centres are celebrating with an oversized range of fun-packed activities for all the family to enjoy.
There's nothing small about the scale of our summer plans this year with Giant LEGO® Brick Animal Trail heading to Slimbridge and enormous bionic bugs checking in at the World's Largest Bug Hotel at Martin Mere.
For the adventurous amongst you, Dusty's Wildlife Rangers will be running new Ranger Camps at all the WWT centres. You'll be taught the ways of the ranger – how to identify animals and plants and build your own raft among a long list of impressive outdoor skills.
Each centre is teaming with incredible wildlife and framed by stunning waterscapes, that make it the perfect location to spend a summer's day come rain or shine. We'll see you there!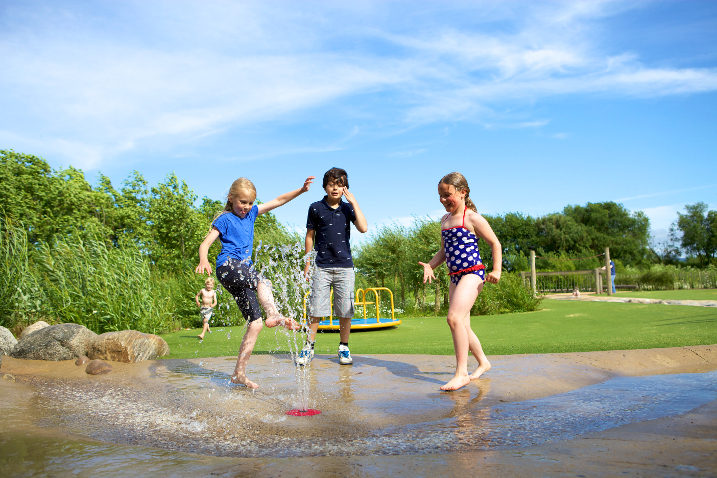 LEGO
The popular Giant LEGO® Brick Animal Trail is heading to WWT Slimbridge from the 7th of July until the 23rd of September, inspired by species from across the WWT sites  in a specially designed trail featuring brand new life-size animal characters.
The 2018 Trail includes three distinctive LEGO® animals to be discovered as you wander around WWT Slimbridge, joining some of the favourites Flavia the Flamingo and Lottie the Otter. You will meet new bricks on the block – Sam the short-eared owl, Walter the water vole, and Skye the stork. It's a must see day out for Lego fans of all ages.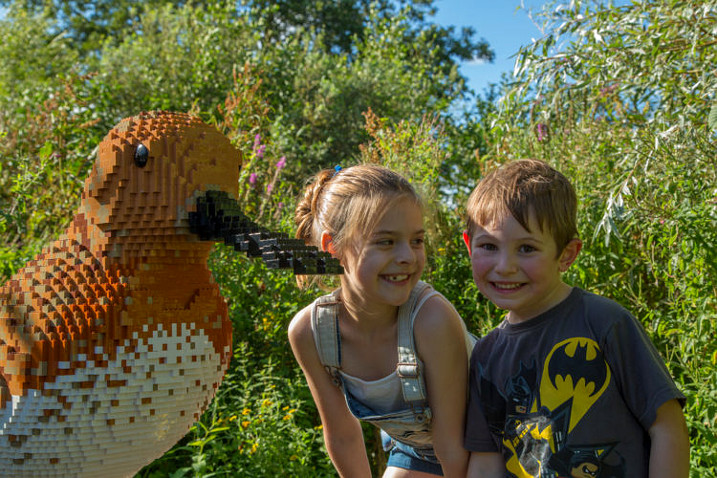 The trail across Slimbridge Wetland Centre features fourteen 1.5m LEGO® animal models in total, including a Hawaiian goose or nene (the world's rarest goose), a huge kingfisher, and a giant frog. Each sculpture is built by professional LEGO® builders, taking hundreds of hours and using 253,728 bricks in total. The new short-eared owl took 80 hours to create.
To complete the ultimate LEGO® animal experience we are offering LEGO® building workshops throughout the duration of the Trail on weekends, and most weekdays from the end of July. These will be led by our professionally trained LEGO® builders, by the experts themselves from Bright Bricks, and are open to LEGO® enthusiasts of all ages who want to have a go at building their own mini-versions.
Bionic Bugs
Giant Bionic Bugs land at WWT Martin Mere Wetland Centre on 28th of July in search of the World's Largest Bug Hotel.
The centre will be temporarily taken over by six giant Bionic Bugs until the 2nd  of September.
Visitors will be able to meet a 6ft long dragonfly, a butterfly with a 6ft wingspan, an ant, a great grasshopper, a 4ft buzzing bee, all brought to life with state-of-the-art animatronics and sound effects.
In 2017, Martin Mere received the Guinness World Record for the World's Largest Bug Hotel, standing at a massive 18.36 cubic metres, so it is no surprise that giant bugs were going to attempt to move in.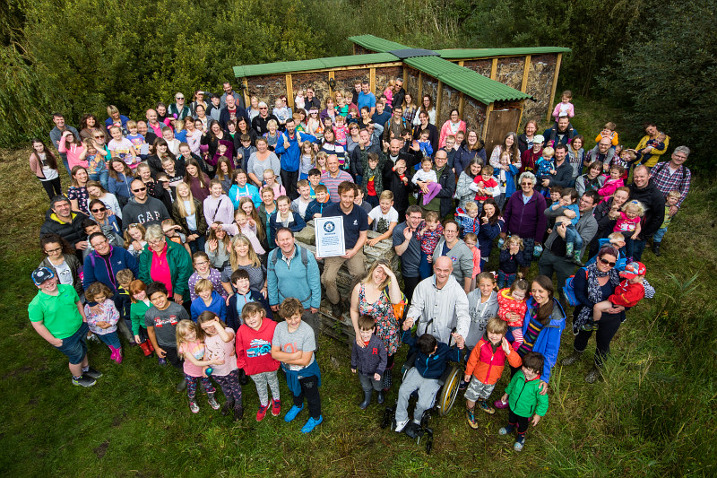 Insect enthusiasts can grab their free bug book when they arrive, and start their bug-tastic adventure, collecting stickers by completing eight activities including spotting the bugs, having a go at bug hunts, gliding along on the Canoe Safari or boat tour bug trail and delving into our Pond Zone.
If you collect six or more stickers, you can get a special bionic bug sticker at the daily award ceremony at 3.30pm.
Dusty's Wildlife Ranger
Families can join Dusty's Wildlife Rangers by taking part in exciting new Ranger Camps and becoming fearless wildlife rangers at seven WWT Wetland Centres this summer holiday.
A full day of discovery and adventure awaits families with a wide variety of wildlife ranger activities including (activities vary between centres):
New Ranger camps – join our wild wetland camps and learn ranger skills, with everything from fire building, foraging, tracking wild animals, map reading, willow weaving and den building.
Pond exploring – what fascinating creatures can you catch in your net, identify and log?
Canoe safaris – paddle through beautiful waterways and come face to face with kingfishers, water voles, dragonflies and other wetland wonders
Mini raft building – make your own raft from wetland materials and see how long it will float
Bug hunts – discover amazing mini-beasts hidden in our wetlands
Bird challenges – learn how to ID birds and make feeders
…And lots, lots more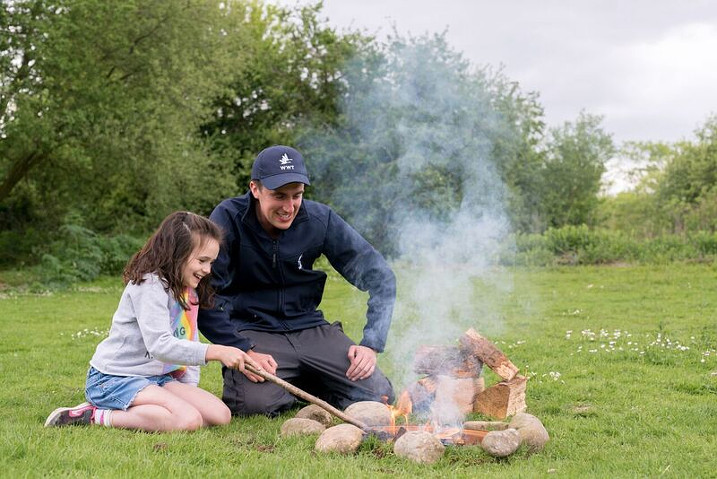 Children can record their findings and experiences in their free log books, like a real life ranger, as a take-home reminder of their intrepid day out.  Special wildlife ranger stickers will also be available to collect.
Click here for details of all the Dusty's Wildlife Rangers activities taking place at each of our wetland centres and do something wild this summer holiday.