Scott 100 Letters – they're on their way back!
600 of you wrote an inspiring letter to inspire someone to do something amazing. You wrote to family members, celebrities, politicians and business leaders.
Your letters followed in the footsteps of Captain Scott of the Antarctic. As he lay dying on the ice sheet, he wrote a letter to his wife asking her to get their son Peter interested in nature. Peter Scott went on to pioneer modern conservation, including founding the Wildfowl & Wetlands Trust.
100 years later, could you write a letter which would begin another chain of events which would make our world a better place to live in?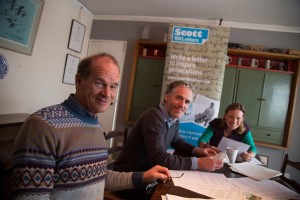 Your letters were judged by a celebrity panel – Gordon Buchanan, Michaela Strachan, Miranda Krestovnikoff, Chris Packham, Bill Oddie, Kate Humble and David Lindo. They picked their favourite 100, which Kate Humble took to Antarctica and posted from the world's most southerly post office.
We don't know how many will reach their destination. We don't know how many will get a reply, or what those replies would say. Which makes it just a little more exciting.
Those letters are now reaching their destinations, and the first replies are in.
The overall winning letter from Brent Astley Richards has arrived at his local primary school in Rhoose in the Vale of Glamorgan. He urged children to switch off their computers and see the fantastic wildlife Britain has to offer – you can see more here. The children have since been out getting close to nature – you'll be able to see what they got up to on BBC1's One Show later this year.
Wildlife cameraman and presenter Gordon Buchanan also sent the winning letter to the Scottish Government who put it on their schools' intranet and blog.
Here are some of the other replies coming in:
"The Queen has asked me to thank you for your letter of 6th December which arrived in this office on 4th April. Her Majesty was interested to know about the Scott 100 Letters project and thought it kind of you to enclose one of the winning letters by Lucia Williamson Waggoner who expressed her concern over the destruction of the world's rainforests and the importance of recycling our paper."
The Queen's Senior Correspondence Officer replies to Lucia Williamson Waggoner, via Falcon Scott.
"Captain Scott's letter 100 years ago had a huge impact on our future and no doubt all your letters will too. The Prince was very touched that you chose to write to him as he also loves nature and the outdoors."
Prince Harry's office replies to Melissa Adams, aged 9.
"Bear was very touched by the letter and always so happy to see that youth are getting out there into the wild and living life to the best they can."
Bear Grylls' office replies to Sophie Baldwin
"Never stop caring – we and the earth need more people like you!"
Greenpeace replies to Lucas, aged 8, Park Walk Primary School
"The next climate summit will be held this November in Poland. I can assure you that at this conference, too, the German Government will push hard for effective agreements to protect the climate."
German Chancellor Dr Angela Merkel's response to Michael Wright
"My granny's letter to me was most inspiring and my idea is this – At school we have a general school council and a sports council and I think it would be a great idea to have a wildlife and conservation council as well so more pupils can get involved."
Maya Densley takes the initiative after receiving a letter from her granny.
"I know there is always more to be done and I hope that you will continue to be a champion for wildlife and hold me and future Mayors to account."
London Mayor Boris Johnson replies to John Shepherd
"I was amazed and inspired to receive the letter than Lynn had sent me all the way from the Antarctic. I thought of how diverse, special and beautiful wildlife is and how important to the Earth it is to keep them all safe for if one creature dies out in the food chain, lots more will follow. The world is a very delicate place and must be protected at all costs."
Jack Spruce's reaction to receiving a letter from Lynn Fomison which said "believe you can do this".
"I agree that children in Wales would benefit greatly from experiencing the great outdoors, not just in terms of keeping fit and healthy but to develop skills that perhaps they would not learn in the classroom and to raise awareness of their local environment and history."
Wales First Minister Rt Hon Carwyn Jones replies to Michael Ellis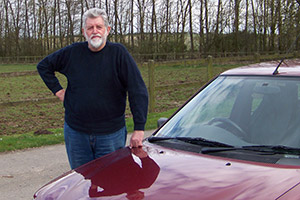 "He would like to thank everyone at WWT for a wonderful idea and the great news is – he is giving up the car!"
Rebecca Licence's letter to her dad, John Licence, pays off!
"I would like to congratulate Ms Lewis on her winning entry in the writing competition, and I appreciate the valuable points she has raised in her letter. Pollinators, including bees, are essential to the health of our natural environment and to the prosperity of our farming industry."
Environment minister Lord de Mauley replies to Kate Lewis
"I would like to reassure Nadia that we do think it is important that children learn about nature and the environment, though. That is why, in the proposed revised national curriculum, children will have the opportunity to go on fieldwork trips for geography and science. "
Education minister Edward Timpson replies to Nadia Peters, aged 8, Ashton Gate Primary School
"It is important for J K Rowling's work to remain a product of her imagination. We wish you success with your own creative ideas and success with working for such a worthy cause."
J K Rowling's literary agent replies to Mia Stevens, St Stephens Primary School