We're working with local people to boost Bridgwater's blue infrastructure, enhance climate resilience, biodiversity and wellbeing.
Bridgwater has a rich maritime heritage, sitting as it does on the banks of the river Parrett. It also benefits from some fine open spaces greatly enjoyed by local people and visitors alike. But despite Bridgwater's past as a maritime leader the future is less certain – climate change sees a real and increased threat of flooding to the town from tidal surges and increased rainfall, nature is in decline and people's wellbeing is suffering too. Yet, there are great opportunities to face up to all these challenges and build a stronger, more resilient Bridgwater.
The project aims to use nature-based solutions to manage rainfall so easing the threat of floods, help nature recover and get the Bridgwater community involved. Addressing climate change, building flood resilience, improving wetland habitat, enhancing Green and Blue infrastructure, promoting sustainable transport through cycling and walking, celebrating Bridgwater's maritime heritage and enhancing wellbeing are all priorities for this exciting partnership project.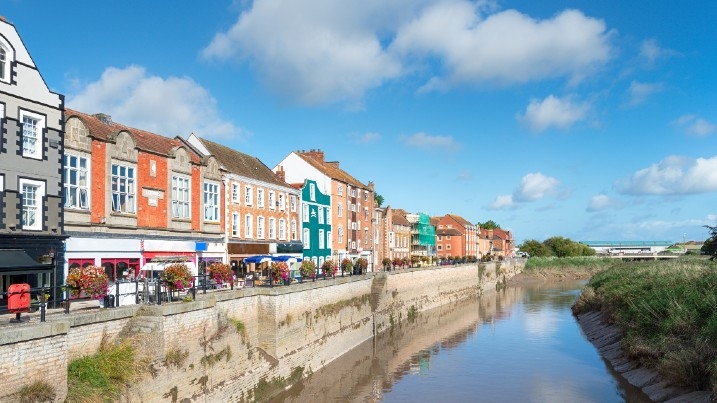 We want to help Bridgwater be resilient, healthy and connected, a model of natural, urban sustainability, healthier people and lots of wetland wildlife - not just in open spaces but in the places where people live and work.
To do this, we will work with the Environment Agency and Sedgmoor District Council to restore and create wetlands, create blue/green corridors in the town to help nature and people deal with climate change and reduce flooding through more natural, sustainable drainage. We'll build a whole new community of local Citizen Scientists and volunteers who have the knowledge and skills to look after their own environment.
The challenge
Climate change
Our coastal communities and the Somerset Levels are at high risk from coastal flooding as sea level rises - Sedgemoor is named the 3rd most vulnerable area in the UK in a recent Government report.
Wetter summers and increased floods from rainfall are also a key risk in Bridgwater due to surface water flooding from hard urban surfaces.
With more frequent and intense periods of heavy rainfall, flooding events could happen more often. So Sedgmoor District Council decided something had to be done; along with other councils in Somerset, they declared a climate emergency and set about putting plans in place to protect their communities.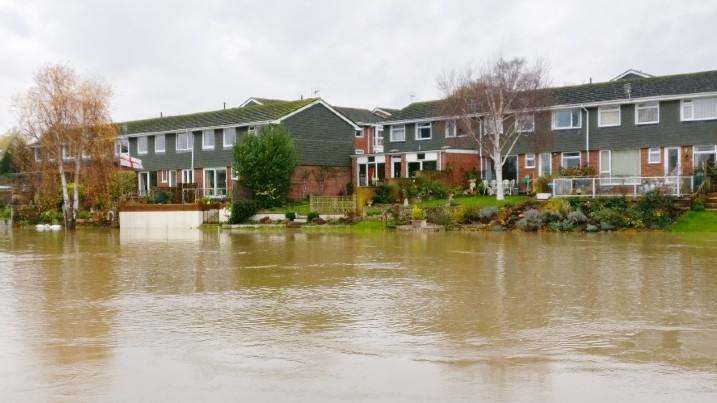 Floodplains provide an ideal floodwater storage area, but 90% of freshwater wetlands have been lost or destroyed in England in the past 400 years, meaning there are far fewer areas for floodwater to be stored. The Meads in Bridgwater is an example of floodplain grazing marsh that was drained in the past to meet agricultural needs. Today, the imperative is to use these places to once again store floodwaters for longer.
Wellbeing
Many of us experience poor mental health, and one of the widely accepted ways we can improve our wellbeing is through a stronger connection to nature. The evidence we gain from programmes like The Blue Prescribing Project indicates that having access to blue and green spaces is associated with better health outcomes. However, access to green and blue spaces is poor for many urban communities in the UK and this is true of Bridgwater.
By restoring the Meads we hope to improve the wellbeing of local people by creating more opportunities for nature-based healthy activity, like walking.
Biodiversity
Although the current open spaces in Bridgwater are enjoyable for recreation, they have so much more potential as habitat filled with wildlife, not just around the outside but urban pockets of wildness in the town. And by restoring and creating wetlands both big and small, the local community will have many more spaces to spot their first kingfisher, hear geese, see frogspawn or the first cuckoo flower of spring.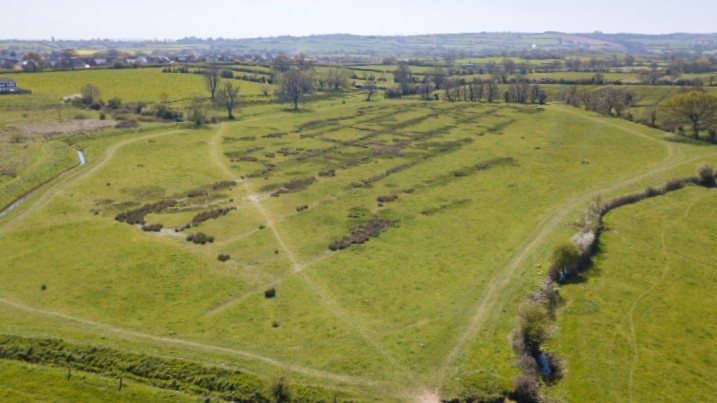 What we're going to do
We'll be working with local people and community groups to reveal all the opportunities there are to create new and better blue infrastructure like urban ponds and wet woodlands, sustainable drainage systems to help reduce flooding from rainfall, boost wildlife in town and get people involved! Citizen Scientists will be trained to monitor our success and volunteers will help look after the new blue climate change-busting blue infrastructure.
The project aims to regenerate blue infrastructure at both large and small scale across the town. With Sedgemoor District Council and the Friends of the Meads we've already started restoring the Meads, a 20ha floodplain grazing marsh on the town's south-west side historically grazed for agriculture. Unfortunately, the site was drained very effectively in the past and now whilst it stores floods for a short while, with careful restoration it could do much more to protect people and property in Bridgwater. We're repairing footdrains, creating scrapes and reedbeds for birds and we'll revive the old course of the Durleigh brook attracting new wetland wildlife to the area like wading birds, water voles, otters, birds and wetland plants. These interventions will also be a great place for people to find out about wetlands.
We'll design and create small urban wetlands and SuDS (Sustainable Drainage Systems) with the community in the places where they live, work and go to school. This will help to improve rainwater runoff quality, slow down water flow in heavy rainfall whilst improving local wellbeing through providing attractive blue spaces. These interventions will also reduce the urban heat island effect and help increase local biodiversity.
There's also an official project launch plus planning for further blue infrastructure interventions later in 2021 and in to 2022.
Get involved
Stay in touch - head to the Bridgwater Blue Heritage Facebook page to connect with the online community and join in with local events.
Volunteer - contact Bridgwater Blue Heritage Project Officer, Joe May, for volunteering opportunities around the project.