There is plenty to discover at WWT Llanelli all year round. With unique experiences to suit all interests and ages, and access to a huge variety of incredible wildlife, it is no surprise we are an award-winning day out!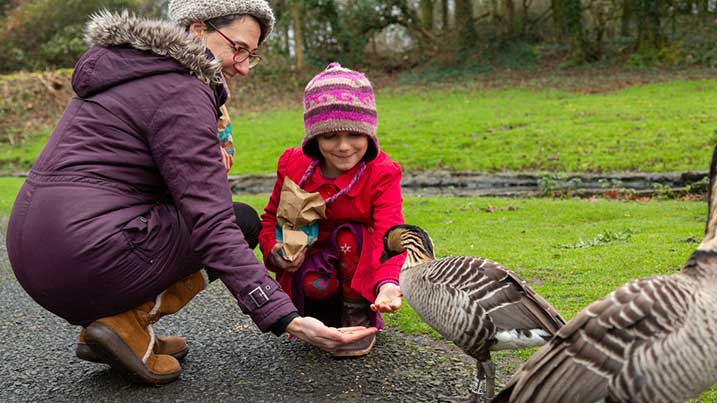 Tips for making the most of your day
Arrive early to fit as much into your day as possible
Talk to our friendly Info Desk volunteers to find out what's on
Pick up a centre map and day planner on arrival - for free! Or download a map now.
Animals have ears too! You'll see much more around the site and in hides if you are quiet and approach slowly
Don't forget to buy a bag of grain from the Info Desk to feed the birds. Grain is better than bread for healthy birds and clear water.
Don't miss
Caribbean flamingos – preening, displaying or just hanging around on one leg. Watch as parents raise their fast-growing, adorable chicks in summer.

Viewing tower – experience a bird's eye view of the marsh, estuary and beyond.

Hides –for superb views of the marsh and estuary, the British Steel hide is the place to be. Also find the Heron's Wing and Sir Peter Scott hides for two different and stunning perspectives of the Millennium wetlands.

The Explore play area, Water Vole City and the Swan's Nest Maze – lovely places for outdoor adventure.