Dr Peter Day (Chairman)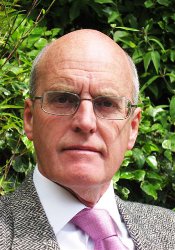 Peter's career has been spent mostly in the IT industry, including five years as Chief Executive of Rolfe & Nolan Plc – a software development company serving the international futures and options industry. Since 1999 he has been a director of Corefiling Ltd., an Oxford based company providing software, consulting and integration services for international financial regulatory authorities.
Peter graduated with a BSc (Hons) in Natural History and obtained his PhD in plant molecular, phylogenetic and population genetics studies at Queen Mary, University of London and the Royal Botanic Gardens, Kew. He has been an active volunteer at the London Wetland Centre since it opened in 2000 and gives courses to volunteers and the public on wetlands and their wildlife. He travels to societies and clubs in the South of England to present the role of WWT and its conservation work.
He served as a governor of a large comprehensive school in Croydon for several years, and is a Liveryman of the Worshipful Company of Information Technologists and Fellow of the Linnean Society of London.
---
Martin Birch (Treasurer)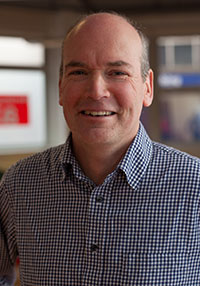 Martin is currently Director of Finance and Operations at Christian Aid, one of the UK's leading international NGOs delivering humanitarian relief and development programmes in some 40 countries with some 600 partner organisations. Prior to joining Christian Aid, Martin worked with ActionAid and also with Prudential.
Martin graduated in Zoology from the University of Bristol in 1986 before pursuing an accountancy qualification, a Masters in Business Administration and then a career in the voluntary sector. He has previously served as a trustee on the boards of Landmine Action and The Climate Movement.
Martin is married with three children, based in the south-east of England, has travelled extensively and is a lifelong birder.
---
Barnaby Briggs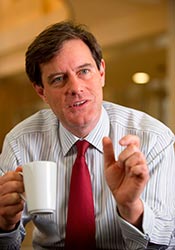 Barnaby Briggs is an independent consultant working on social and environmental issues. He first joined Shell as a Corporate Planner, moving later into the Public Affairs section of the company.
He left Shell to join the Royal Society for the Protection of Birds as Energy and Transport Policy Officer, where he worked for six years on climate change, and other policy issues, and set up global ecological networks on climate change and biodiversity.
He then joined Environmental Resources Management (ERM) as a Consultant working on environmental and social issues. He rejoined Shell as the Chemicals Issues Manager fifteen years ago, and then ran the Social Performance Management Unit. The Unit provided policy, best practice and guidance on managing social performance across Shell as well as hands on support for individual projects and assets.
He then was the Strategic Relations Manager for Shell, focusing on Nigeria issues, and helping Shell work in partnership with NGOs internationally and in Nigeria.
A long-time birdwatcher, Barnaby started ringing 1991, and now has an A permit. He is a member of the Runnymede Ringing Group, and ringed at the Amsterdam Water Supply dunes while living in the Netherlands. He is still birdwatching whenever time allows.
---
Pamela Castle OBE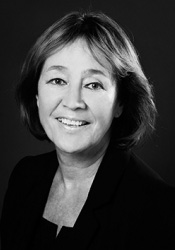 Pamela Castle OBE, solicitor, is Chair and Founder of Castle Debates. She is former chair of, amongst others, the UK Environmental Law Association, the NNFCC Bioeconomy Consultants and the GLA's London Sustainable Development Commission She is also former Head of Environmental Law at the law firm CMS Cameron McKenna. She has an honours degree in chemistry and wide experience in commercial and industrial matters. In addition, she was recently awarded an Honorary Doctorate at Law from City University London.
---
Prof. Alastair Driver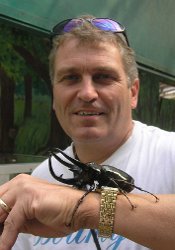 Alastair Driver has the honour of inclusion in Who's Who for "distinction and influence" in the field of environmental conservation and is one of the most experienced river and wetland conservationists in the UK, with a growing international reputation in the field of catchment management.
Alastair is a naturalist who graduated from Lancaster University with a BSc (Hons) in Ecology and who went on to become the first ever Conservation Officer for the Thames catchment in 1984. By the time he moved on from that role in 2002, the conservation staff had increased to 25+ , budgets were measured in millions and improvement projects had been instigated which led to the return of otter and salmon to the rivers. Since 2002 he has been the National Biodiversity Manager for the Environment Agency covering England (and also Wales until 2013). During that time Alastair and his national team of specialist advisors have introduced numerous pioneering conservation policies and procedures for the Agency and are currently playing a key role in shaping the multiple benefits approach of the organisation.
He is also an Ambassador for the International Riverfoundation, a Biodiversity Advisor for the Commonwealth Secretariat, a Natural Environment Panel member for the National Trust, a Board Member for the Association of Drainage Authorities and a Fellow of the Chartered Institute of Ecology and Environmental Management. He has also advised governments and organisations on environmental management issues in many countries outside of the UK, including Australia, South Pacific Islands, Russia, Brunei, Malaysia, Brazil, China and India.
The personal highlight of his career to date was achieved when he successfully spear-headed the winning Thames bid for the world's largest environmental award, the $350,000 International Thiess Riverprize in 2010.
Alastair is married with three adult sons and is a very keen sportsman having played first class rugby for London Irish and he stills plays league cricket for Sonning. He is also the founder and manager of Ali's Pond Local Nature Reserve in his home village of Sonning-on-Thames, the creator of school nature areas and a leader of wildlife walks for local groups.
---
Simon Tonge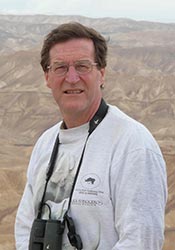 Simon is currently the executive director of the Whitley Wildlife Conservation Trust and of South West Environmental Parks Ltd, a charitable organisation based in the south west of the UK, which owns Paignton and Newquay zoos, the Living Coasts exhibit in Torquay and three nature reserves in Devon.
He graduated in zoology from the University of Bristol in 1980 and his subsequent career included the Durrell Wildlife Conservation Trust, where he was a herpetologist, and the Zoological Society of London.
His career also includes two years training as an accountant, which left him sadder but much wiser. He is a past chairman of the British and Irish Association of Zoos and Aquariums (BIAZA); current chairman of the European Association of Zoos and Aquariums (EAZA); a member of the Zoological Society of London's Zoos Advisory Committee; Chair of the Committee for Population Management of the World Association of Zoos and Aquaria (WAZA); and sits on the board of two conservation charities in southern Africa.
Simon is a serious birder and interested in all aspects of natural history and conservation.
---
Simon Henzell-Thomas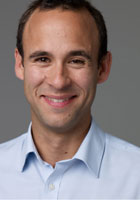 Simon is Head of Global Public Affairs at IKEA Group. Before that, he was an integral member of the Sustainability function at Inter IKEA Group, helping to drive their approach to being "People and Planet Positive". Simon led the development of strategies and approaches to social and environmental issues in the supply chain and managed the WWF & IKEA conservation partnership, which focusses on transforming the wood and cotton commodity sectors and is one of the largest of its kind globally.
Simon has been working in the field of sustainability for nearly fifteen years with a specialisation in sustainable agriculture and conservation issues. Prior to his current position, he was Head of Sustainability at the Body Shop International, which then became part of the L'Oreal Group.
Simon is British, living in The Hague, The Netherlands with his wife and two sons. He has an MSC is Business Strategy and Sustainability from the University of London.
---
Andrew Beer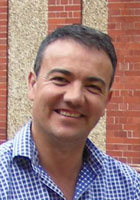 Andrew is Director of the Midlands region for the National Trust, responsible for a team of about 1500 staff and 10000 volunteers, who look after beautiful places for the benefit of the nation. In the Midlands this includes: great houses such as Hardwick Hall and Attingham Park: 80000 acres of land, from lowland farms to the heights of the Long Mynd and Kinder Scout: as well as back to back houses in Birmingham, a Chartists cottage, several villages, pubs, dovecotes, tithe barns and watermills
He trained as an environmental scientist and spent the first four years of his career working on international projects in some of the most polluted places in the world (China, Kazakhstan, Russia, Romania). He then worked as an environmental consultant in New Zealand for two years before returning to the UK to lead on habitat creation projects at Woodland Trust. He joined National Trust since 2009 as Head of Visitor Experience and Learning, where he led on the a number of strategic themes; the development of a family offer (natural play, 50 things to do before you are 11 ¾) and established long term partnerships with Arts Council England (Trust New Art) and Sport England.
In his spare time he acts as a taxi service for two boys, climbs mountains, plays tennis, runs (slowly), watches nature and (annually) presses apples for cider.
---
Our Presidents
Patron
His Royal Highness the Prince of Wales
President
Kate Humble
Vice Presidents
Sir David Attenborough
Mark Carwardine
Mike Dilger
Stanley Johnson
David Lindo
Hugh Mellor, CBE
Her Grace the Duchess of Norfolk
Chris Packham
Tony Pidgley CBE
Sir George Russell CBE
Dr Dafila Scott
Anthony Thomas OBE
Professor Sir Robert Worcester KBE, DL