As the weather changes and the temperatures drop, wildlife heads to the nearest wetland. Here birds and animals find a welcome retreat to spend the winter, where there is food, shelter and plenty of space. Take a leaf out of nature's book and explore one of our wetland sites this autumn. The perfect place to escape the everyday and discover something new.
Freedom to discover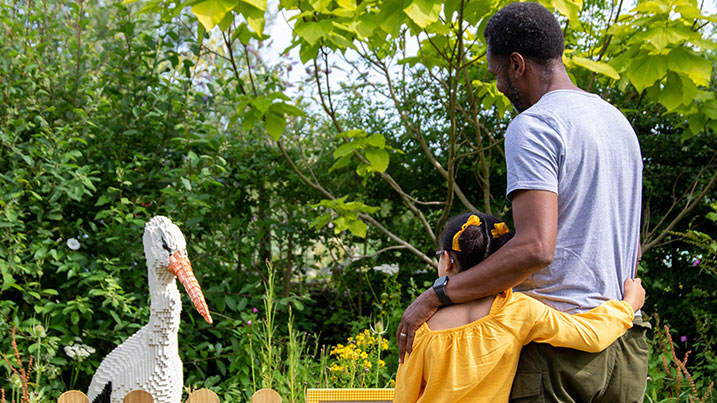 As the seasons change so does the wildlife you see on our reserves. Autumn is a great time for bird watching, whether you're a seasoned pro or just starting out. At WWT Arundel this time of year is spectacular for birds. All through the autumn and winter you can see kingfishers here. There is also a roosting population of marsh harriers which can be spotted from our hides. We have some special visitors this autumn too. Come and meet our giant LEGO® brick wetland animals and enjoy some time out in nature with family and friends.
Wildlife spectacles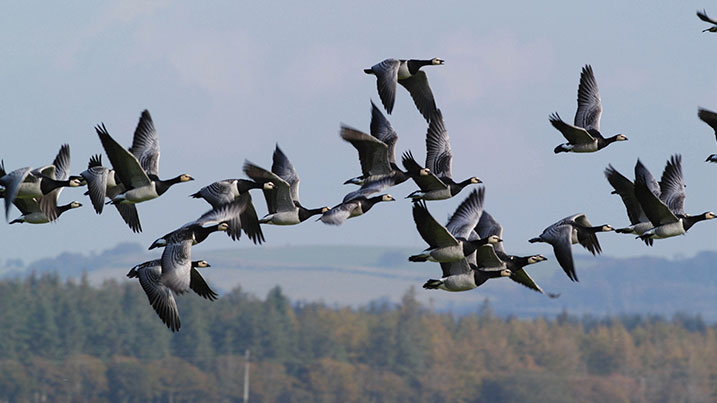 Ready to see something truly breath-taking? At this time of year our reserves fill up with birds that have travelled far and wide to spend the winter on our wetlands. To find out more head to WWT Caerlaverock where whooper swans are arriving daily from Iceland and can be seen closer than anywhere from the Sir Peter Scott Observatory. At this time of year we see the arrival of the entire Svalbard breeding population of barnacle geese in their thousands to winter on the Solway Firth. Many spend the day feeding on and around the Caerlaverock reserve, truly a sight not to be missed.
Engage the kids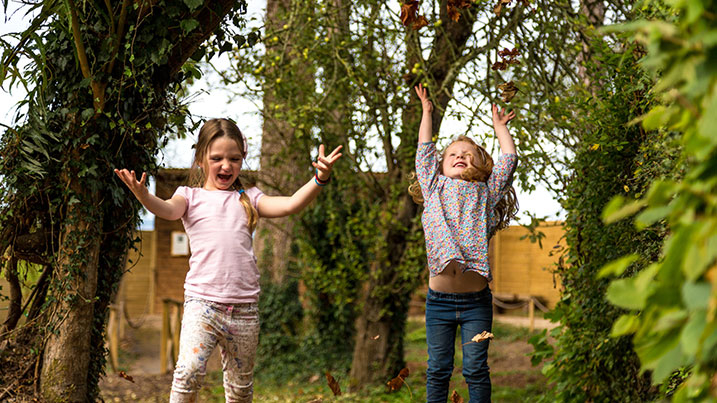 Drag the kids away from the screen and engage them in a day of nature filled fun. WWT Castle Espie is a great place for kids to discover the joys of nature. At this time of year the brent geese arrive from the arctic to spend the winter on Strangford Lough. Our Brent Discovery Hide gives you a great view of the geese (which can number a staggering 25,000) and will keep you cosy rain or shine. The woods here are also spectacular at this time of year with autumn colours and piles of crunchy leaves to race through. Leaf fight anyone? Once you've tired the kids out warm up with a cup of hot chocolate in the café. We guarantee you'll all feel better after a day exploring our wetlands.
Discover our winter walks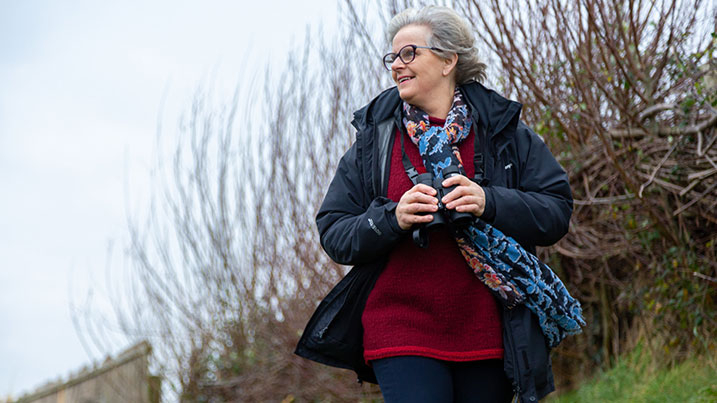 Autumn is perhaps the nicest time of year to get wrapped up and enjoy a walk. The days are still mild, the air is gentle and the colours in the trees and hedgerows are beautiful. The reserve at WWT Llanelli is a safe haven of wide-open space that is yours to enjoy. With accessible tracks, plenty of places to sit and take a break and an abundance of wildlife along the way, it really is one of the best places to take in the beauty of the natural world at your own pace.
Fungi spotting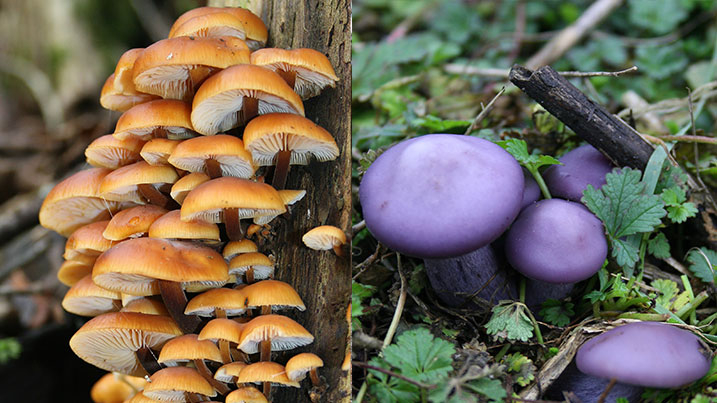 There's so much to see at this time of year. The changing colours of the trees, new wildlife arrivals and an abundance of fruits and berries on the hedgerows. But do you ever look underfoot? Autumn is the best time of year to see all sorts of weird and wonderful fungi growing in our wetlands. At WWT London you'll be treated to a fine display from traditional toadstools such as waxcaps, roundheads and boletes to more otherworldly species such as deadman's fingers and earth tongues. Why not keep a spotter sheet to keep track of what you've seen?
Experience the wow factor