Introduction to Saltmarshes
What are saltmarshes and where can you find them?
Saltmarshes are coastal wetlands that are flooded and drained by the tides. They're boggy and marshy as their soils are composed of deep mud and peat. They're found in most parts of the world where there's low-lying land and a temperate climate. In the tropics and sub tropics they're replaced by mangroves which are dominated by salt-tolerant trees rather than low growing plants. They can be natural or created.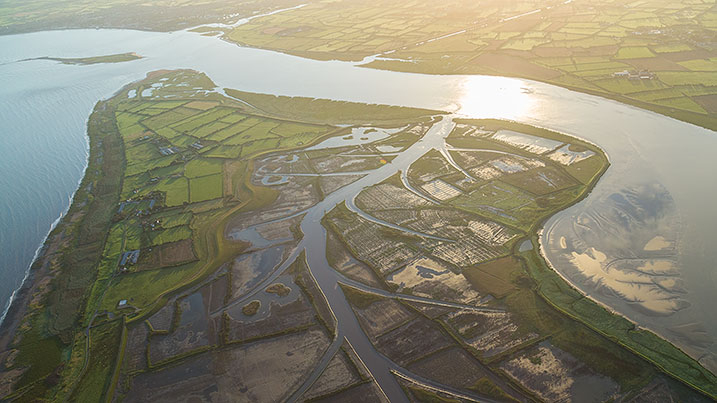 How do they form?
Saltmarshes form in sheltered places along the coast, particularly in estuaries like the Thames, The Wash, Solway Firth and Severn Estuary. They're created when mud and silt are deposited along a sheltered part of the coastline. Small plants known as 'pioneer' species take root, followed by larger plants and organisms. These in turn trap more sediment and as the saltmarsh builds up, more plants become established in the wetland. Because each plant has its own level of tolerance to water and tidal flooding, a saltmarsh can support a variety of plants.
What lives there?
Saltmarshes provide nurseries for fish, as well as a refuge for mammals and birds. Glassworts and cordgrass plants can quickly appear on new saltmarsh and are followed by a succession of other plant species. These plants are useful as they increase the amount of sediment that is deposited on the land, provide food for fish, and slow the movement of water back into the ocean.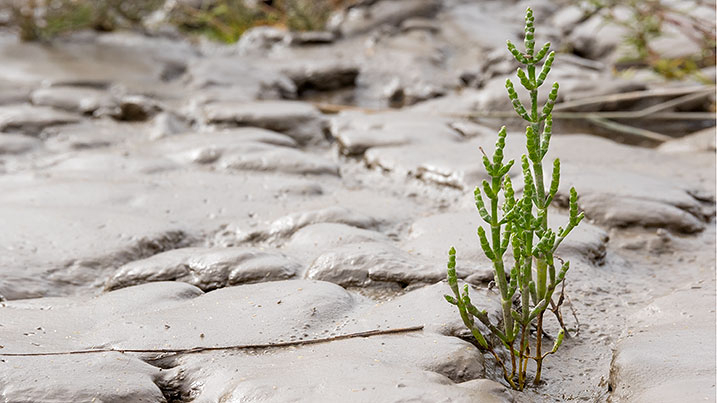 Saltmarshes are important for both resident and migratory birds like egrets, dunlin and spoonbills who use the high grasses as cover in which to raise their young and the mudflats as sources of fish, molluscs and insects. Long-billed wading birds have specially adapted bills with ends that can flex and probe the mud, using masses of mini sensors to pick up pressure waves from bivalves and molluscs.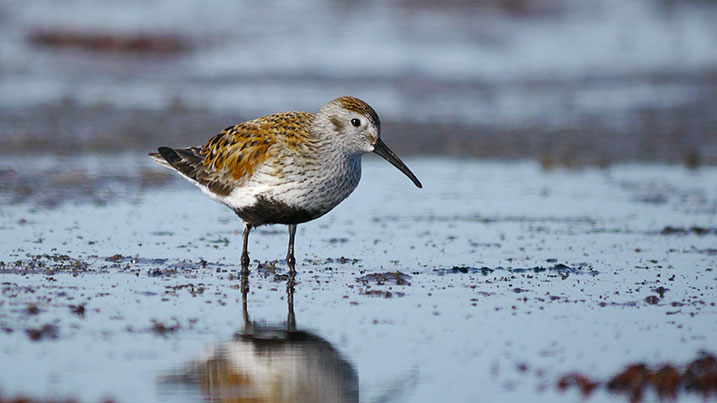 And it's not just birds. Some invertebrates are adapted to feed on just one kind of saltmarsh plant such as the sea aster mining bee, a late emerging bee that times its flight with the blooming of this plant in East Anglia and the Thames estuary.