We hope you're enjoying the summer holidays as much as we are! Our reserves are bursting with wildlife and buzzing with visitors. There's so much to see and do, with plenty of adventures to be had and new experiences to discover. Whether you're new to the wonders of wetlands or seasoned members you won't want to miss out, come and join in the fun!
Be guided by our most special places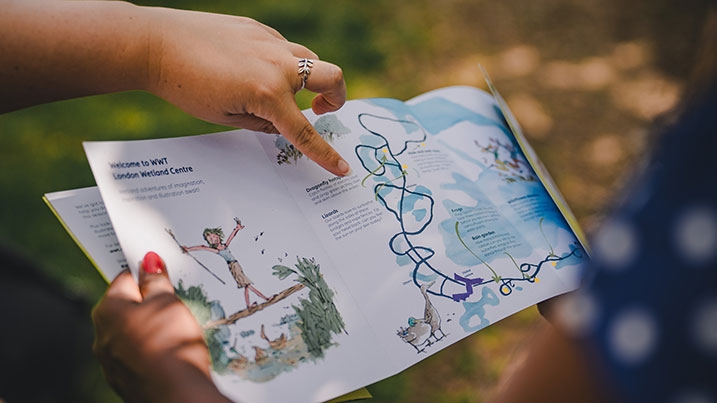 The best way to discover our wetland sites this summer is to pick up a guide specially illustrated by Quentin Blake when you arrive. A handy-map inside will help you find the most special places and very best wildlife highlights not to be missed this summer. Get ready to spot the special 'frog markers' dotted around our sites and discover things like nesting kingfishers at WWT Arundel, swallow and dragonfly hotspots at WWT Welney and see how the shelduck chicks are getting on at WWT Martin Mere. We'll have new guides available in autumn and winter so come back and visit us as the seasons change, there's always something new to see. Why not make the most of WWT membership? You can enjoy unlimited visits to our 10 UK-wide Wetland Sites and never miss out on a thing.
Join now
Have a wild adventure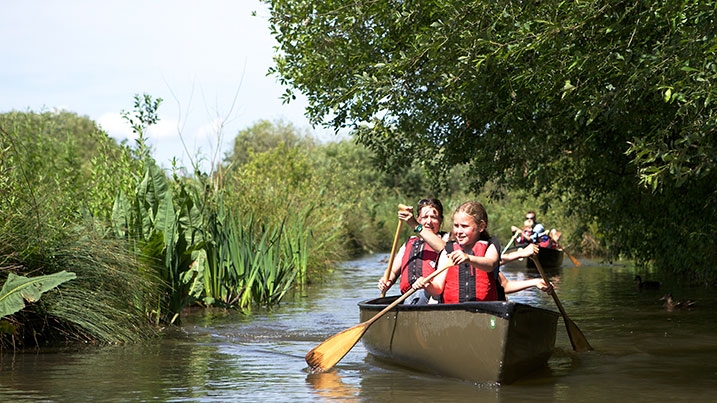 What better way to explore our wetlands than by canoe. Paddle you way around our centres at WWT Slimbridge, WWT Martin Mere and WWT Llanelli for an unforgettable family adventure. Will you be lucky enough to encounter majestic kingfishers and elusive water voles on your journey? And new this summer at WWT Llanelli, you can enjoy a leisurely chauffeur-driven ride through the reeds to the canoe course and back in a new electric buggy – perfect for smaller adventurers to rest tired legs. Looking for a more a relaxed way to explore? Glide through our wetlands at WWT Arundel and WWT Martin Mere on our guided boat tours.
Create a summer to remember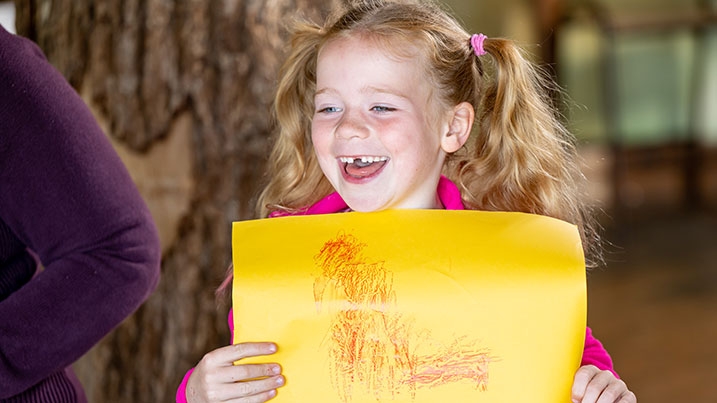 With our Quentin Blake trails inspiring us, we're feeling very creative at WWT this summer. At WWT Llanelli you can fill up your sketchbook and continue your art journey with some great family workshops. From abstract art inspired by a walk through our wetlands to discovering how to create your own natural inks and paints there's lots to do. At WWT Washington we're using our beautiful trees as inspiration for a charcoal sketching workshop. So get inspired this summer and come and give it a go.
Be wowed by our wildlife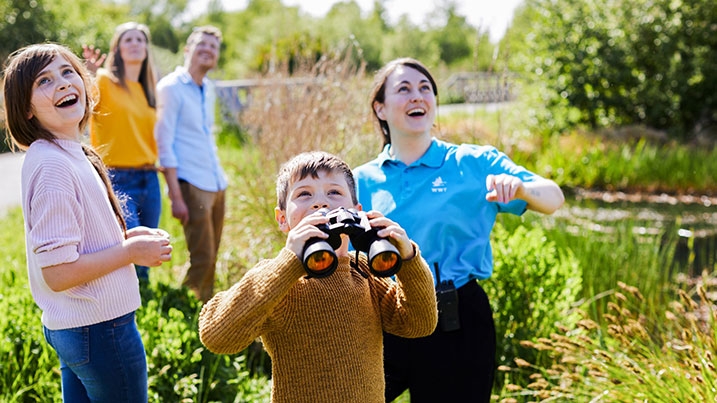 Whether you're a regular visitor to WWT or joining us for the first time there's always something exciting to see at our wetland sites. Take this opportunity to get closer to nature than you've ever been, and discover how we all play an important part in looking after it. Summer highlights include the brightest butterflies and most vibrant of dragonflies, darting kingfishers and sleepy watervoles, bats swooping and barn owls calling as dusk falls. We've even spotted a few grass snakes around. What will you be wowed by this summer?
Meet furry and feathery friends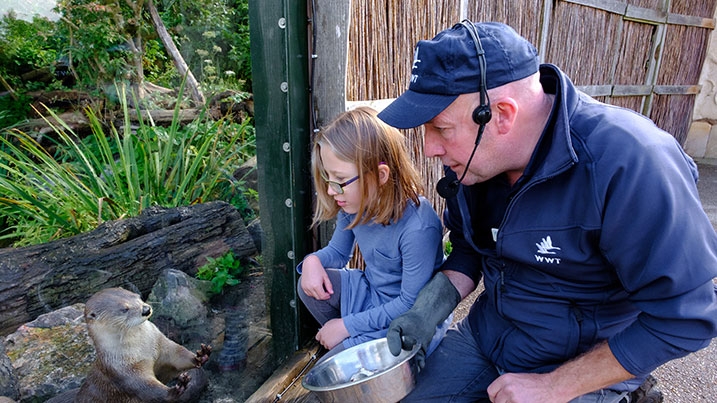 Get out there this summer and make some memories. Our centres are the perfect place for a family day out, there's something for everyone to enjoy from our play areas, to our cafes, quiet spaces and family friendly talks. Join us at WWT Arundel for our daily meet the keepers' pelican talks and discover all about these amazing birds, our knowledgeable and friendly staff will answer all your questions. At WWT Castle Espie you can find all about the work it takes to care for the animals you'll see at our centres in our meet the keeper talks there are always some good tales to hear! Daily Flamingo talks at WWT Llanelli, WWT Washington and WWT Martin Mere are great if you find the flamingos as fascinating as we do. And our otter talks are always a family favourite, because you never know what these cheeky creatures will get up to at WWT London, WWT Martin Mere and WWT Washington. You can learn all about the weird and wonderful world of amphibians from our expert talks at WWT Slimbridge and see our meet the trainer talks in the beautiful Living Wetland Theatre.
Discover your inner child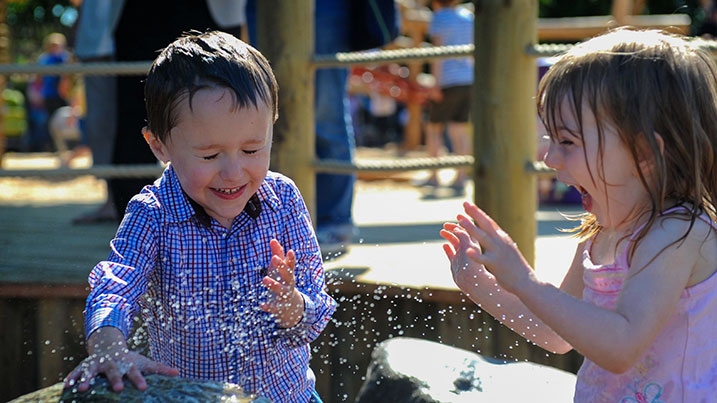 Getting back to nature is a great way to enjoy the freedom that the summer holidays brings, enjoy some freedom from meetings and school hours, drag the kids away from the screen and watch them run free. Let yourself be immersed in the immediacy of the natural world. Listen to the birds, smell the flowers and embrace your inner child. There are outdoor play areas to discover at all our centres from wellyboot land at WWT Slimbridge to wobbly bridges and climbing walls at WWT London.
Enjoy a family adventure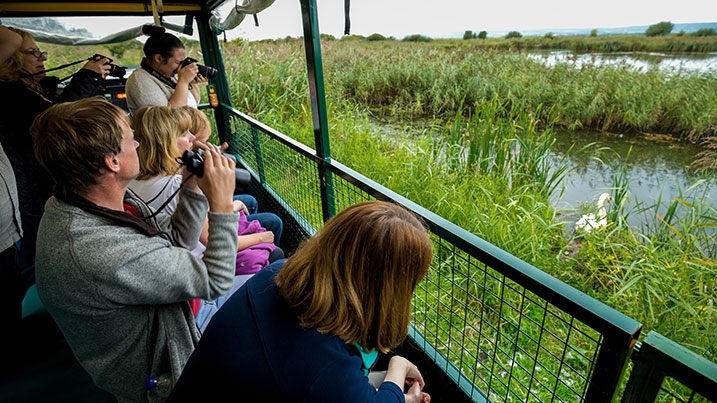 At this time of year you can really explore our reserves. There are summer walkways open at WWT Arundel, WWT London, WWT Slimbridge and WWT Welney. You can also take guided walks at most of the centres, getting to know the wildlife around you is a great way to feel more connected to the natural world. And if you want to delve even deeper try our guided wild safaris at WWT Slimbridge. It's the best way to explore more hidden areas of the reserve, where you might be lucky enough to stumble across some of our more elusive wetland inhabitants.
Encounter the dark side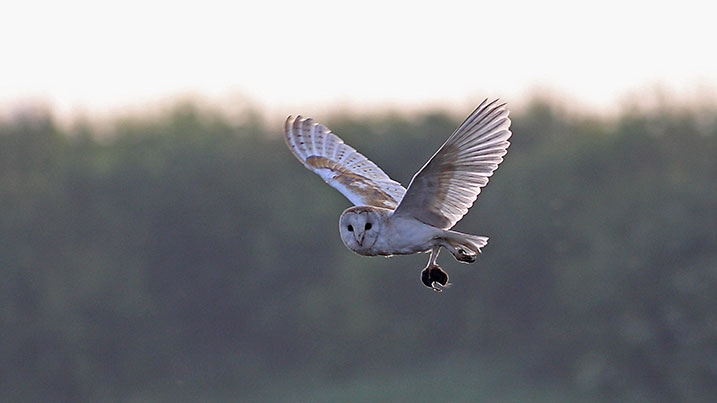 Join us for some night time adventures and let your imaginations run wild. Visit WWT London visit every Wednesday in August (8pm – 10pm) and enjoy our Junior Bat Walks (for children aged 7+). Join the team at WWT Castle Espie for a very special bat night and for bat and barn owl evenings at WWT Martin Mere and at WWT Welney. At WWT Llanelli we're helping you make the most of the summer with extended opening hours until 7pm on Saturdays throughout the summer holidays.
Delve deeper into nature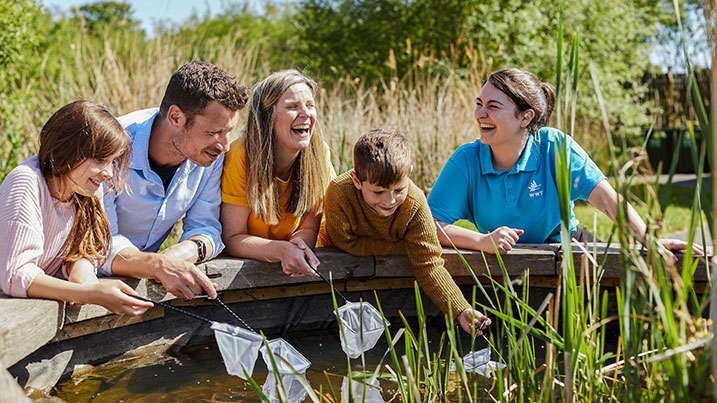 Pond dipping is one of our most popular summer holiday activities – there's something about delving around in murky water with a net. And it's always exciting when you discover a wriggling creature to have a look at. Come and see what you can find in our guided or self-led pond dipping sessions. Find out more on individual centre pages.
Everything you need for a great day out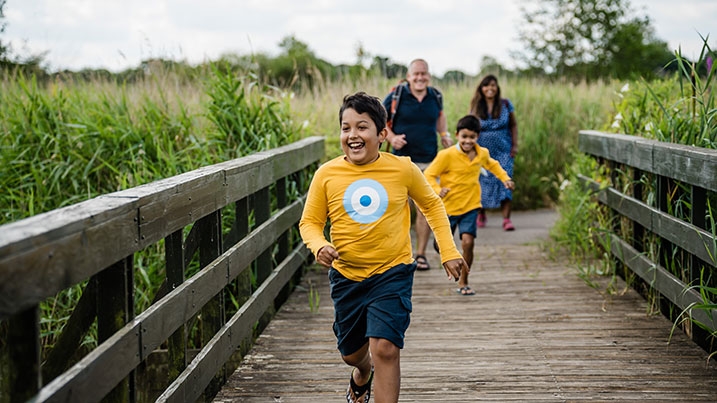 As well as the fun stuff, we know there are some practical things that are really important when planning a day out. Our wetland centres are designed to give you an unforgettable experience getting close to nature and it's important to us that our wetlands and wildlife are accessible, so everyone can have a great day. Think wide paths that are buggy and wheelchair friendly, clean and safe open spaces and family-friendly wildlife hides – plus cosy visitor centres with a shop and cafe for when the weather takes a turn for the worse. Add to that free parking for visitors and wild outdoor play areas and you've got everything you need.
Find your nearest wetland site and have a wild summer. Not a member? Book online and save time on arrival.
Find your nearest wetland site
---