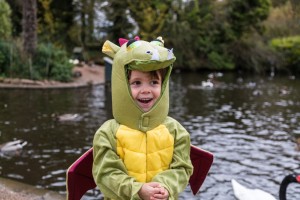 It's a new year, new beginnings and time to maybe think about improving your well-being and the world around you.
That could include thinking about the water and food you consume, which all comes from our natural world, one way or another.
But the natural world needs our help. Did you know that more than three quarters of rivers and lakes etc in England aren't in good health? Nearly 60% of the freshwater and wetland species that we know about are in decline, and the knock-on costs in terms of managing water for ourselves - including clean water for drinking as well as tackling pollution, flooding and drought - are huge.
You can help change this, and here's how.
The Government promised a 25 year plan for nature – that's fantastic, but we need to make it a good one, otherwise it could make matters worse. WWT is working with the Environment Department to make the best plan we can.
Please join us in asking the Government to make a plan for the UK to lead the world in nature conservation. There are lots of plans around: fiscal plans, spending plans, infrastructure plans, housing plans... but none of them are as fundamental as planning for the world we want to live in. We need to make sure this plan is taken seriously all across Government.
We need your ideas and your support to put nature at the heart of our national agenda.
We'd love to hear your brainwaves for what makes an ambitious plan for nature. Maybe a new planning law, more renewable energy or tougher protections for individual animals or landscapes? It's up to you.
This year, we'll work on our favourites and make sure Government hears your voice.
Email us with your ideas at peter.morris@wwt.org.uk and we'll put them all together for the Minister to read - don't worry if you don't feel you know enough to suggest something, all thoughts are welcome, no matter what.
Here are some ideas to either inspire you or maybe just to agree with if you like them, and some quick tweet suggestions too.