Struggling salmon, and a wide range of other migratory fish species, will now have improved passage along the River Frome following the rewetting of an old channel (palaeochannel) at Bond's Mill in Stonehouse, Gloucestershire.
After weeks of work removing sediment and re-profiling the river banks, water now flows along its historical course again.
This is the first step in a wider project to improve access and habitat quality for important migratory fish travelling up the Severn Estuary to freshwater habitats to spawn. This project, involving partners from across the Severn Vale catchment, including WWT, Farming and Wildlife Advisory Group (FWAG) South-West, Severn Rivers Trust (SRT) and Stroud Valleys Project (SVP) has been made possible by major funding from the European Agricultural Fund for Rural Development. Over the next two years, work will be carried out at four key sites along the River Frome, as well as at WWT Slimbridge and Walmore Common SSSI.
Melissa Hosking at the Severn Rivers Trust explains:
A combination of habitat loss, habitat degradation, man-made barriers and fishing for elvers have resulted in large scale reductions of migratory fish able to access and use the Severn Vale Waterscape. Our plan is to re-open a greater network of routes for species like eels that must travel upstream then back to the sea to complete their life cycle."

"Thanks to major funding from the European Agricultural Fund for Rural Development, we've been able to unite with like-minded partners to give fish back their freedom.
The Severn is one of the most important rivers in Britain for migratory fish, especially critically endangered species such as the European Eel. In the past, the lower Severn Vale catchment would have provided a large area of high quality and well connected habitat for these fish. Industrialisation has created barriers, reduced water quality and altered water levels in our rivers and wetlands, resulting in serious habitat degradation and dramatic reductions in numbers of fish species found.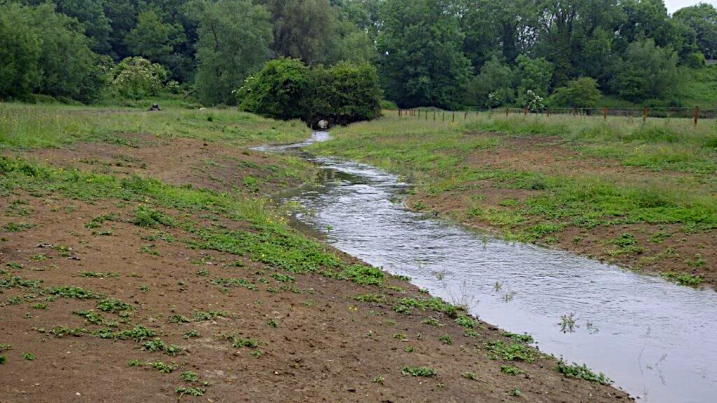 Reinstating the palaeochannel that once flowed around Bonds Mill will open up a new route to migratory species trying to reach their spawning grounds in the upper reaches of the River Frome. For decades migratory fish have been unable to access important freshwater habitats along the course of the river due to man-made barriers, such as the weir at the Bonds Mill. This is one of four fish passes planned to be delivered as part of the project which will see a total of 10km of the River Frome become open to fish business once more.
As well as removing barriers from local waterways, the project aims to improve important wetland habitats across the Severn Vale. Walmore Common, a Site of Special Scientific Interest (SSSI), currently in unfavourable condition, will have healthy water levels reinstated and ditches re-profiled to improve the thriving grassland habitat that this site is famous for. A new wetland treatment system will be installed at Slimbridge Wetland Centre to improve water quality and fresh fish passes will help ensure eels have easy access around the site. Project partners will also be working closely with landowners and land managers in the area to demonstrate best practise and develop projects together.
Elena von Benzon, Waterscapes Programme Officer at WWT, added:
We are very excited to get the project underway. It's been a long time coming and thankfully we've been given the funds to turn back the clock. We've lost wetlands, waterways and freshwater habitats throughout the years and now it's time to bring them back.