Dr Hannah Robson, WWT's Wetland Science Manager, talks catching ducks in your pants, why she loves invertebrates and studying poo in the name of scientific research.
I've worked on some truly inspiring wetland conservation projects around the UK and the world. Since joining WWT in 2010, I've worked with amazing people in some remote and challenging places, including Scotland, Iceland, the Russian Arctic and Madagascar.
I can't live without microscopes. I use them to look at all kinds of things, including invertebrates from pond surveys, ancient algae from lake sediments, and insect body parts excreted in bird poo.
My job is so varied, I don't have an average day. That's one of the things I love about it! I could be in the office, in the lab, out in the field or teaching at University College London.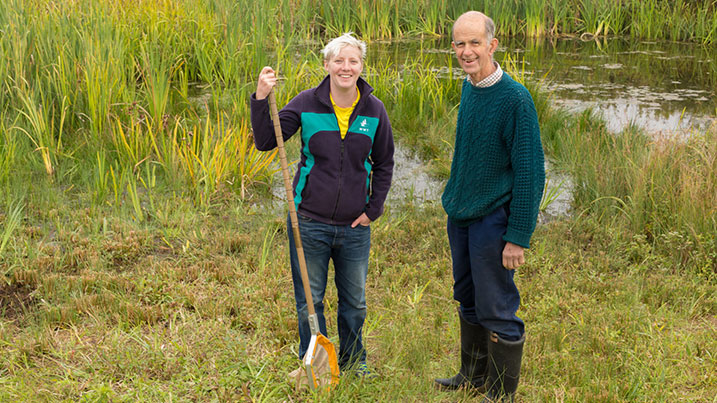 My greatest achievement so far has been completing my PhD. I studied the remains of algae and insects contained in lake sediments in Scotland to build a picture of what the lake was like in the past. This helps us understand why and how the lake might have changed over time.
I focused on lakes where common scoter breed, and the lake sediments helped me demonstrate that afforestation has had a negative effect on these lakes, which might explain the decline in breeding scoters.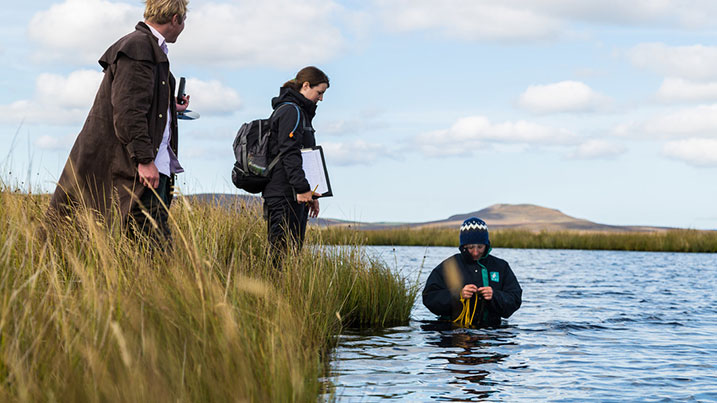 Catching common scoters on an Icelandic marsh in your pants is all in a day's work. We were trying to catch a particularly tricky female who was nesting next to a lake. Whenever we got close, she flew onto the water. So we decided to stand in the lake in our pants holding up a net ready to catch her. I'm glad to say it worked, so it was worth it in the end!
If I'm not at my desk, I'm in the lab at Slimbridge. We're lucky to have our own in-house Wetland Science laboratory, so we can analyse water samples and process invertebrate, algae and sediment samples.
I study poo to understand what birds eat. It can be difficult to see what a species is feeding on, especially if they dive for food like the diving ducks or feed in long vegetation like cranes. Crane poo is particularly fascinating, because the birds seem to eat almost anything – vegetation, earthworms, other insects and even small mammals – you never know what you'll find!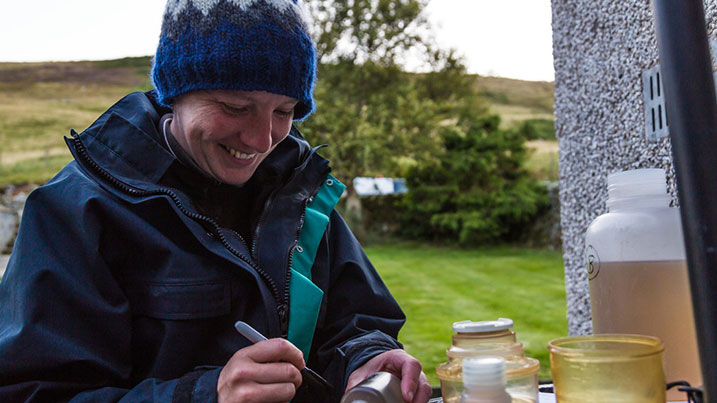 I would love more people to see the amazing world below the surface of wetlands. Here, life may be tiny – microscopic even – but it's beautiful and just as important as the birds and animals living above the surface.
Birds are great, but my real passion is for the small, obscure and (ideally) vaguely disgusting! I started out at WWT looking at thousands of freshwater invertebrate specimens as part of our common scoter work in Scotland. I moved on to fragments of invertebrates in bird poo as part of our crane and Madagascar pochard projects. Today my work largely involves algae, insect and plant remains archived in lake sediments.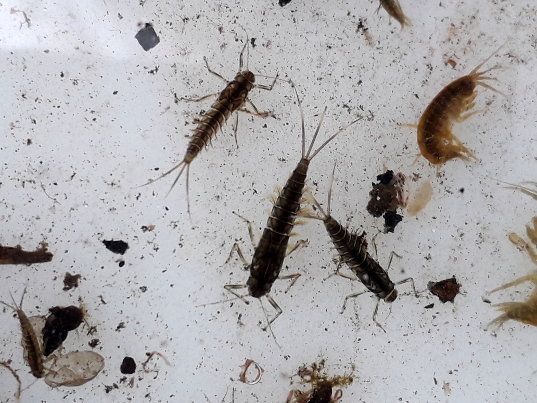 I loved seeing the eels we caught as part of WWT's monitoring efforts last year. They are amazing creatures, with an incredible life history and an enormous journey to undertake once they leave Slimbridge.
I am at my happiest when my feet are wet (literally)! I am a fan of wet and boggy places, the further north the better, especially in summer, when the midnight sun is spectacular.
My ambition is to use cutting-edge science to underpin and support all of our on-the-ground wetland conservation work. Using lake sediments to inform conservation is a quite new and underused tool. So we're exploring how it can fill gaps in our knowledge and help us to create, restore and reconnect wetlands.
Find out more about Hannah's work restoring lost farmland ponds
This article was originally published in Waterlife, WWT's quarterly members' magazine.