Dozens of signs, fixed near drains by schoolchildren to encourage locals to protect the Salt Hill stream, have been stolen.
The disappointing discovery was made in Chalvey by WWT Conservation Officer Claire Hutchison who has been working with local community groups and schools in Slough to promote the 'only rain down the drain' message with Yellow Fish markers.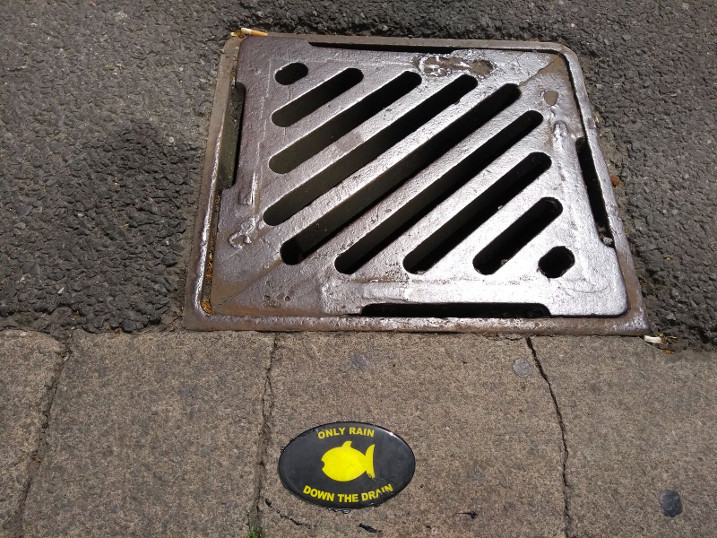 They have been trying to limit water pollution and littering in the area by making sure people understand that whatever passes through a surface drain ends up in a river or stream and eventually in the sea.
Claire said:
It's extremely disheartening to find that around 50 of the plaques have been taken, after the dedication of schoolkids and local groups looking to improve the area.

Often people don't realise that many surface water drains at the side of the road lead directly to the nearest waterway, so any pollution put down the drain can harm wildlife and degrade water quality.

Waste materials like car oil, paint, industrial waste and litter are often disposed of in surface water drains, which takes these harmful materials straight into our rivers and beyond.
Despite this setback, WWT will continue with the Environment Agency initiative, aiming to increase awareness of the project to prevent the plaques being stolen again.
The WWT Saving the Salt Hill Stream project involves Slough Borough Council, Thames Water and local people, community groups and schools in Slough.
Claire is running Yellow Fish sessions with Goodgym, St Mary's Primary School, Montem Academy, Montem Scouts and Penn Wood Primary School.
If a school, individual or a community group would like to get involved with the Yellow Fish campaign or the wider Saving the Salt Hill stream project, please contact Conservation Officer Claire Hutchinson on 07768960173 or at Claire.Hutchinson@wwt.org.uk.