The world's rarest duck is one waddle closer to safety after its wetland home was designated a Ramsar Wetland of International Importance, by the government of Madagascar.
Bemanevika is series of secluded lakes in the remotest corner of the highlands of Madagascar, where the world's rarest duck the Madagascar pochard, was rediscovered in 2006 after previously being declared extinct. Only 25 individuals survive in the wild.
Although researchers from the Wildfowl & Wetlands Trust (WWT) have since found that Bemanevika is less than ideal for the pochards, it is the best remaining example of a pristine wetland in the Madagascar highlands and home to a host of incredibly rare wildlife.
WWT researchers audited all of Madagascar's wetlands in order to find somewhere to establish a second population of pochards. Aside from Bemanevika, just a handful of wetlands are still in a near-natural state. Most have suffered because alien fish have been released and marshland has been cultivated for growing rice.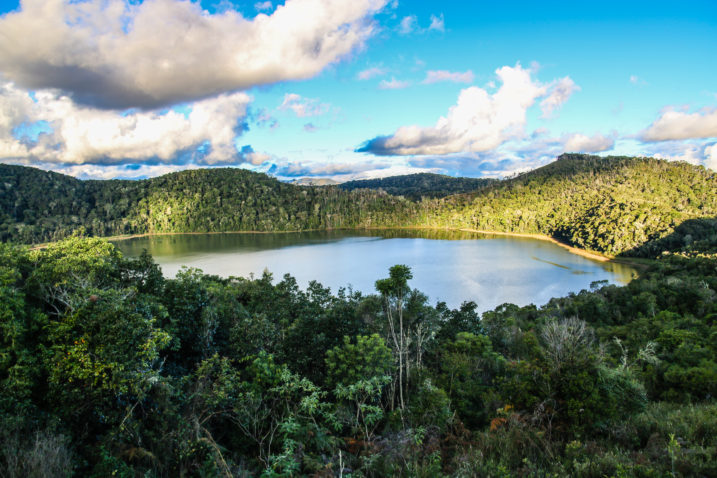 WWT's Tomos Avent said:
"Bemanevika is a jewel in the crown of Madagascar's wetlands and well deserves this recognition. Now that it's a Ramsar site, it should remain undisturbed forever.

"Sadly, the brilliance of Bemanevika throws a harsh shadow over the rest of Madagascar's wetlands, especially those in densely populated highlands. Rapid and unchecked development of farming and fishing has had a severe impact on Madagascar's wetlands and their unique wildlife. And it's also affected villagers' livelihoods. In most places today, crop yields are wholly dependent on expensive chemicals, while fish catches are desperately small.

"WWT is working with communities and local partners to develop low-impact farming and fishing so that Madagscar's wetlands continue to sustain people and wildlife well into the future."
WWT has identified one wetland as the potential site for the new population of captive-bred pochards. The villages around Lake Sofia have worked together to manage farming and fisheries. WWT and their partners are helping the community to improve the water quality in the catchment with a view to releasing the first pochards next year. It is hoped that Lake Sofia will earn a designation as a Ramsar Wetland of International Importance in future.