The Madagascar pochard, the world's rarest duck, has a rosier future today (International Day of Biodiversity) after the Government of Madagascar pledged to protect the wetland earmarked as its new home.
A recent WWT audit of Madagascar's wetlands identified Lake Sofia as one of the only wetlands in Madagascar in a natural enough state to potentially release captive-bred pochards in future.
Lake Sofia's designation as a Ramsar Wetland, also supports the 10,000 people who live in the catchment, the majority of whom live below the international poverty line and are dependent upon the lake for their resources.
The villagers are already working closely with conservationists from WWT, Durrell, the Aga Khan Foundation, and Asity to restore natural habitats, manage resources sustainably, and improve agricultural practices to increase yields and decrease the use of chemicals.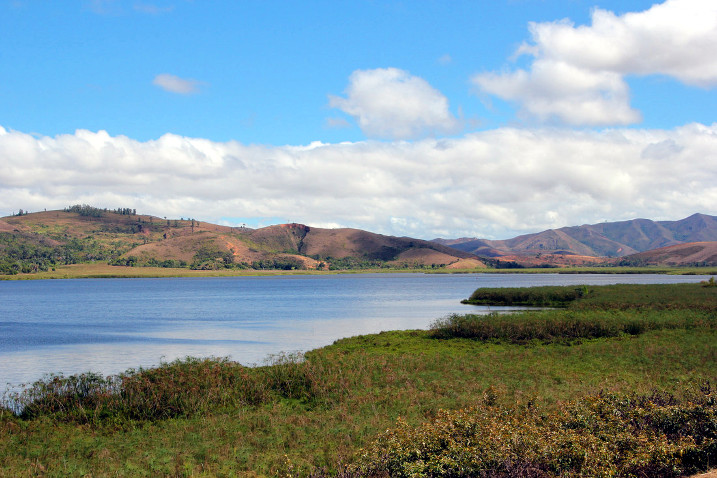 Tomos Avent, WWT's Head of Conservation and Development, said:
"The commitment to Lake Sofia by the Government of Madagascar is exactly what the pochards and the local villagers need right now.  It reassures the villagers that the government supports their ambition to make their living from the wetlands in a sustainable way, which will help wildlife too."
Andrew Terry, Head of Field Programmes, Durrell Wildlife Conservation Trust, said:
"Durrell has been committed to supporting the Ramsar process in Madagascar since the country first ratified the convention. It is great to see recognition for Lac Sofia and this provides an important step forward for the efforts to restore the Madagascar pochard within a healthy wetland landscape."
As one of Madagascar's Ramsar Wetlands, the Government of Madagascar recognises the importance of the site and promises to ensure that the ecological character of Lake Sofia is maintained.
Ramsar wetlands are designated under the Convention on Wetlands of International Importance, one of the world's first and largest environmental treaties. At the centre of the Ramsar philosophy is that wetlands should be used wisely, acknowledging the importance of the habitat for both people and wildlife, and finding a balance between those benefits.
The Government of Madagascar designated 4 other wetlands this International Day of Biodiversity, with the support of WWF. They have nominated five wetlands already this year, including the pochards' last refuge, the Bemanevika wetland complex, bringing the total number of Ramsar wetlands in Madagascar to 20, covering 2 million hectares.