Last week MEPs in Brussels heard from WWT and the Federation of Associations for Hunting and Conservation of the EU (FACE) how the future of wetland wildlife lies in the hands of a diverse group that includes hunters, conservationists, policy makers and young people.
WWT's Julia Newth presented WWT's long-running x-ray study, which shows that high numbers of Bewick's swans are shot despite a blanket ban, and her recent surveys of communities in the Russia Arctic, done as part of her PhD at the University of Exeter, which aim to identify the motivations for hunting swans.
Julia also showed a film clip from last year's Flight of the Swans expedition, showing Sacha Dench flying her paramotor across spectacular wetlands and talking with hunters, politicians and school children.
Julia and her counterparts from FACE work closely together to ensure that implications of hunting protected waterbirds are well understood, from the corridors of Brussels to the marshes of Europe and the Russian tundra.
Julia Newth said:
"There is wide agreement that the future of wetland wildlife relies on the support of a really wide range of people and that close working relationships and collaboration are the vital ingredients for success.

"The footage from Flight of the Swans went down fantastically. Nothing gets the message across better than seeing this sort of inclusive approach in action.

"WWT and FACE's collaboration has already opened doors between hunters and conservationists and we're all very hopeful that we can reduce the illegal hunting pressure on protected waterbirds."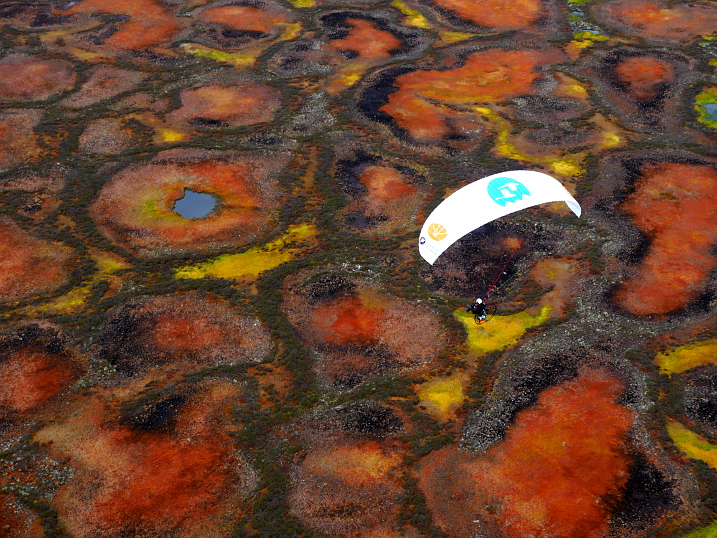 The conference "Perspectives on Combating Illegal Killing: The Role of Hunters" was organized for the European Parliament Intergroup "Biodiversity, Hunting, Countryside" which is supported by 110 MEPs with an interest in promoting the role of hunting and the sustainable use of natural resources.