The Wildfowl & Wetlands Trust's consultancy (WWT Consulting) has been showing conservationists in Dubai how to safely catch and ring waterbirds.
Kane Brides and Bob Swann spent a week demonstrating how to use various catching methods including a whoosh net, which is fired over the birds, using two elastics anchored in the ground. They also showed them how to ring, measure, check the weight and health of the birds they caught together.
The sessions were held in Ras Al Khor Wildlife Sanctuary, Dubai's first Ramsar site. Dubai is situated on the West Asian – East African flyway, and is of international importance as a resident, wintering or stopover site for birds such as greater flamingos, kentish plovers and lesser sand plovers.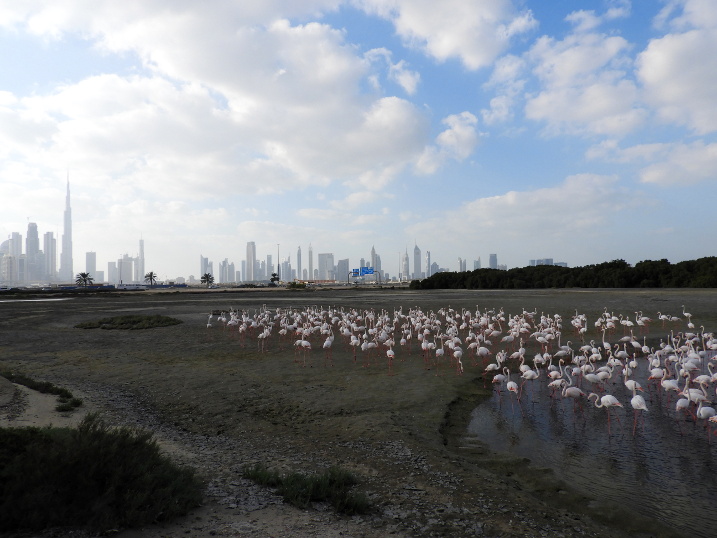 WWT Monitoring Assistant Kane Brides said:
"There's a fantastic growing interest in bird monitoring in Dubai which is visited by thousands of different migrating waterbirds each year.

"The group showed real enthusiasm and everyone was very eager to pick up tips. I left feeling really positive that Dubai can play a vital role in bird monitoring on this flyway in the future."
International bird monitoring is an essential part of WWT's conservation work, which helps the charity keep an eye on how different species are doing.
WWT and WWT Consulting has been monitoring birds for decades and its expertise is highly regarded across the world.
ENDS.