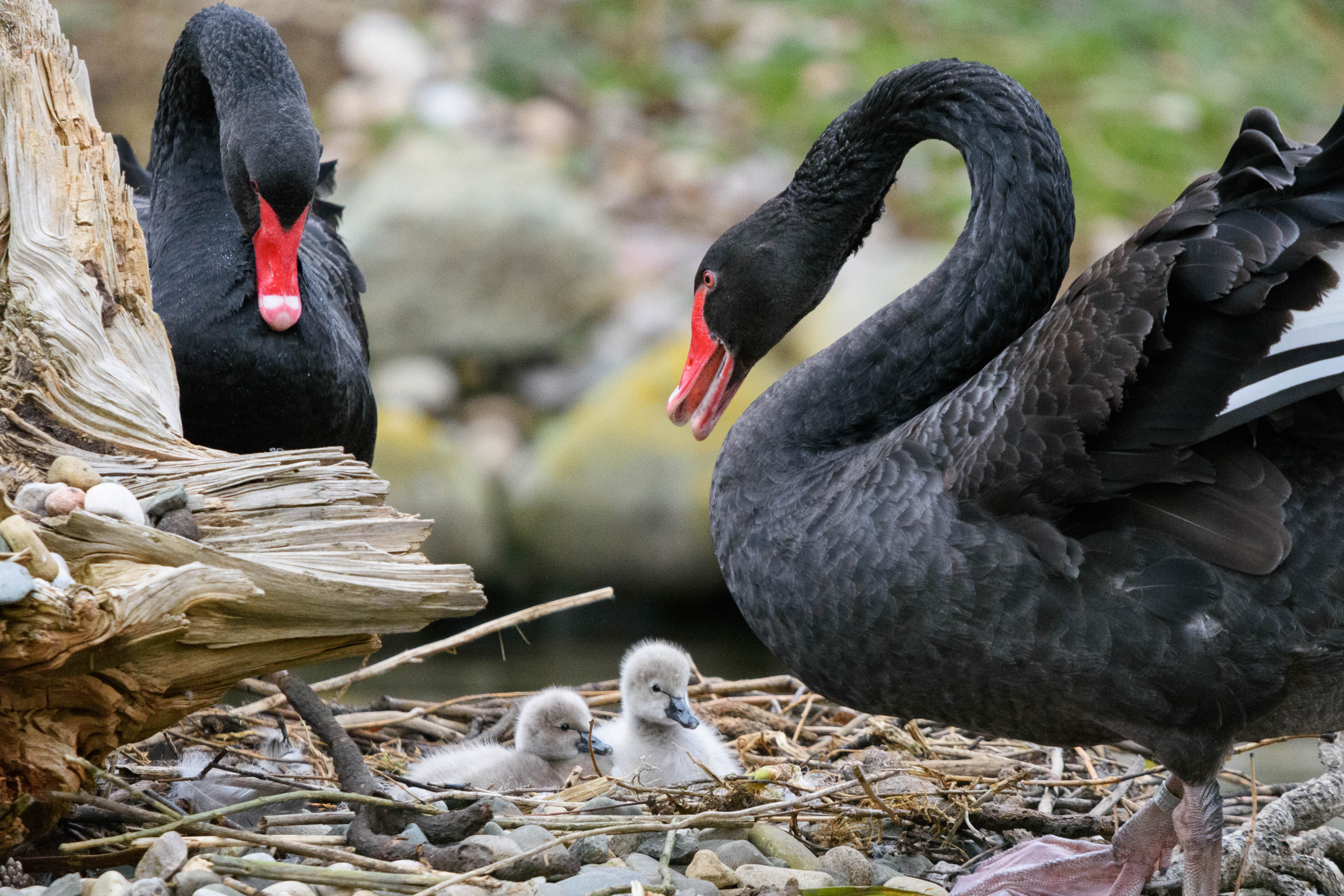 Three black swan cygnets have hatched at WWT Martin Mere Wetland Centre just in time for Easter!
The cygnets hatched on 20 March and can be seen with their parents in the Weird or Wonderful area of the grounds.
Nick Brooks, Centre Manager, said: "Even though Easter is a little bit early this year, we are already seeing lots of activity in the breeding season – not only do we have these three cygnets, but we also have nine Hawaiian geese goslings (Nenes) and a cape barren gosling is also due to hatch imminently.  Add these to the wild birds: moorhens, mallard and shelduck, all nest building we are expecting very good season for nesting birds and it is great that all the families visiting us over Easter will see these cute cygnets."
The black swan is a large black waterbird with a distinctive red bill, a species of swan which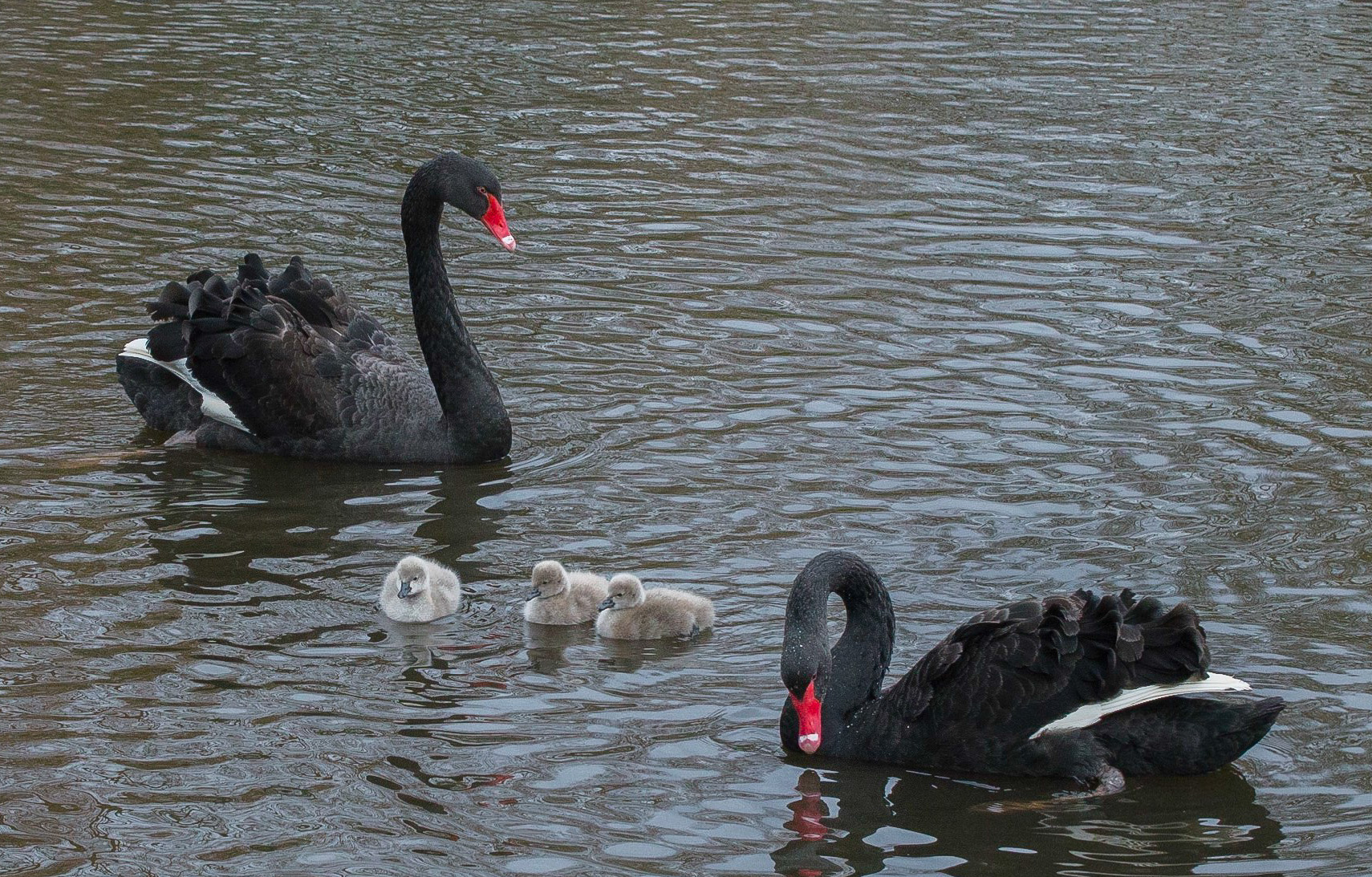 breeds mainly in the southeast and southwest regions of Australia.  The male is slightly bigger than the female, with a straighter bill, which is the only way to tell them apart. We will leave the cygnets to be reared by their parents.
Normal admission charges apply to enter WWT Martin Mere.
WWT Martin Mere is open every day from 9.30am to 6pm and parking is free of charge. Situated off the A59, it is signposted from the M61, M58 and M6.  The Centre is also accessible via the Southport to Manchester and the Liverpool to Preston line by train from Burscough Rail Stations.  Visit the web site http://www.wwt.org.uk/martinmere/ to find out what's on all year round at Martin Mere and the other eight centres.