A wasp spider – a species relatively new to the UK – was uncovered during a survey to discover local animals and plants as part of the Salt Hill event.
The striking arachnid with yellow and black stripes was first recorded on the island in the 1920s. It arrived from the continent and spread through the south of England as a result of the milder winters.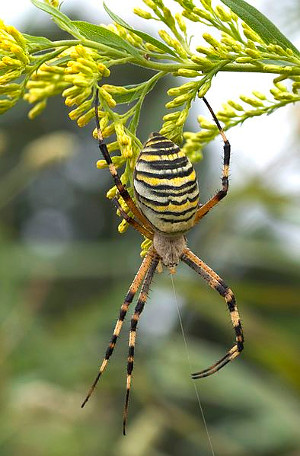 The survey – known as a bioblitz – was led by Conservation Science Masters students from Imperial College London who also ran quizzes, arts and crafts, pond dipping and bug hunts.
Working Wetlands Conservation Officer at WWT Claire Hutchison said:
"Even if you know nothing about nature, surveys are a great way of learning how to identify some common plants and animals that live in the park, and a way of spotting something more unusual – like a wasp spider!

"The day was a great success. Despite the fact that there were bouncy castles, face painting, sports, games and more at the event, our stall was busy all day. The kids loved the simple activities like using crayons to make leaf prints and using nets to search for creatures in the stream. Maybe we met our young scientists of the future!"  
WWT teamed up with expert naturalists, scientists, volunteers and the community to show people that there is a wealth of wildlife on their doorstep.
A total of 45 species – 10 plants and 35 animals including bugs, fish, birds and mammals –were discovered in the small area of the park and stream which was surveyed.
Thames Water also attended the Playday, issuing tips about saving water and organising an engineering game for youngsters.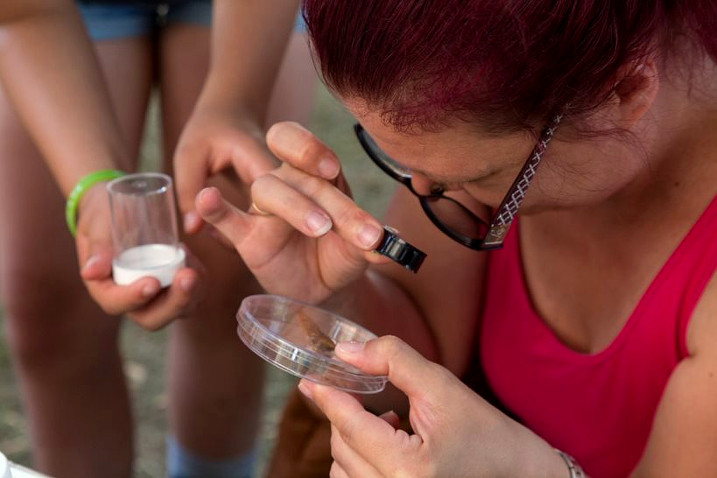 Salt Hill Park Play Day is held by Slough Borough Council to celebrate the national day for play, highlighting the importance of play in children's lives and promoting using parks and open spaces for physical activity.
The activities were held as part of the Save the Salt Hill Stream project, and aimed at sparking children's interest in nature and reconnecting them with wildlife. WWT also spoke with locals about the new proposed plans for wetland creation in Salt Hill Park and asked for their feedback on the planned changes.