The Prince of Wales Open Space was unveiled to the public this week after undergoing a dramatic makeover with the help of local kids.
The event was hosted by Enfield Borough Council, Thames Water and WWT who teamed up to breathe new life into the neglected space, turning it into a wetland sanctuary to bring animals, plants and people together.
They consulted schoolchildren at Prince of Wales Primary School, who drew colourful pictures of what they wanted the area – the size of two football fields – to look like. The youngsters celebrated the transformation by sowing seeds, planting shrubs and meeting a range of invertebrates that live in their new waterscape.
Andy Graham, Head of Community Wetlands at WWT, said: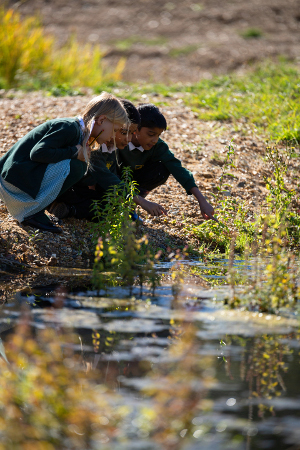 "With the help of local schoolchildren, we decided to give the Prince of Wales Open Space the Cinderella treatment so that the 16,500 residents of Enfield have an attractive outdoor space where they can soak up nature.

"Wetlands help wildlife and provide many other benefits too, including helping to reduce water pollution, limiting the risk of flooding, and improving drainage in the surrounding area.

"It's great to see so many people out here today to mark the official opening of this great new space – both green and blue."
Rosemary Waugh, Corporate Responsibility Manager at Thames Water said:
"At Thames we know we're custodians of the environment and were delighted to fund the Prince of Wales Wetlands project.  Our community investment fund is for projects that both engage our customers and enhance the environment, delivered by trusted partners, the team have done a wonderful job on achieving the outcomes of the project."
New specially constructed wetlands, such as shallow pools, streams and boggy woodlands have been carved into the foundations, providing welcoming homes to a wide variety of water-loving wildlife including dragonflies, kingfishers, beetles, and birds. New footpaths have also been added to the site to improve access for all and allow visitors to get off the beaten track.
The wetland site was meticulously designed so that these stunning features will ease pollution and flooding along the Turkey Brook and River Lea.
The creation of this new urban nature reserve also offers local schoolchildren and the community a chance to enjoy, learn and manage the space by planting flowers, carrying out bioblitzes and observing wildlife. Kids will find natural play features such as giant logs and local education events will offer residents the opportunity to learn more about the habitat.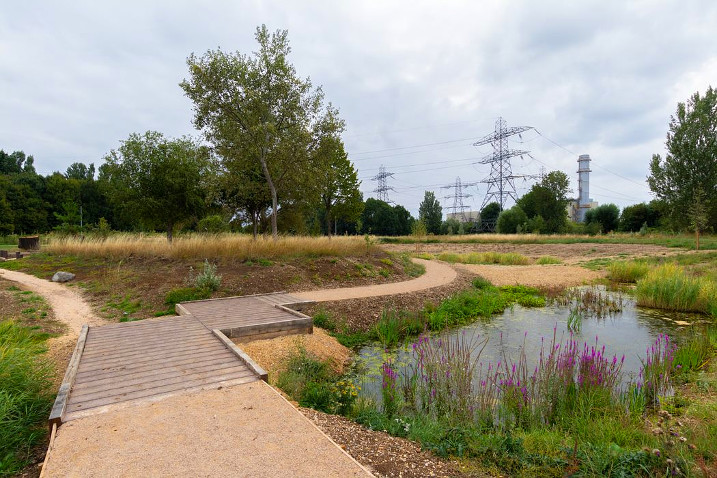 WWT have been working closely with the pupils at the Prince of Wales Primary to teach them about the importance of wetlands so that they will grow to understand and appreciate them when they are older.
This project is part of a wider initiative by WWT to create and restore more community wetlands in its urban spaces.