This understated, enigmatic diving duck was once a common species. WWT are helping to save it from extinction and protect the wetlands it relies on.
Baer's pochard risks becoming the first widespread continental duck to become extinct.
They used to be common across Eastern Asia. But searches of likely key sites in the early 2010s found very few individuals - suggesting that they had probably become extremely rare. The findings also highlighted the need to improve our knowledge of where any remaining wild birds were to be found in order to protect them.
So WWT and its partners swung into action. We first worked with the East Asian – Australasian Flyway Partnership (EAAFP) to produce an Action Plan that set out the most important things that need to be done to save the species from extinction. Since then, we have undertaken and supported on-the-ground projects that implement the key requirements of the Plan.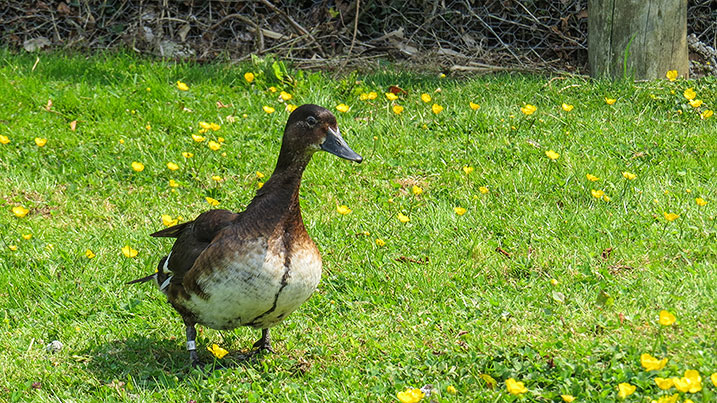 The challenge
Baer's pochard came into sharp focus in 2012 when it was listed as Critically Endangered by the IUCN.
It has undergone a rapid decline in recent decades, pushing this duck to the edge of extinction. Habitat loss, harvesting of birds and eggs are all thought to be key factors.
Nowadays, the species occurs mainly within China, during both the breeding season and winter. Smaller numbers of breeding birds are also known to remain in southeast Russia, and a few individuals also winter in other countries such as Myanmar, Bangladesh and Thailand.
Knowledge of the ecology, threats and how to conserve the remaining population of Baer's pochard is limited. It seems that the most critical threats are the loss and degradation of habitat in both its breeding and wintering ranges, and the unsustainable harvesting of birds and their eggs. Other threats, including disturbance and bycatch in fishing nets, may also have become more significant, particularly now that the majority of individuals are apparently confined to a small number of sites.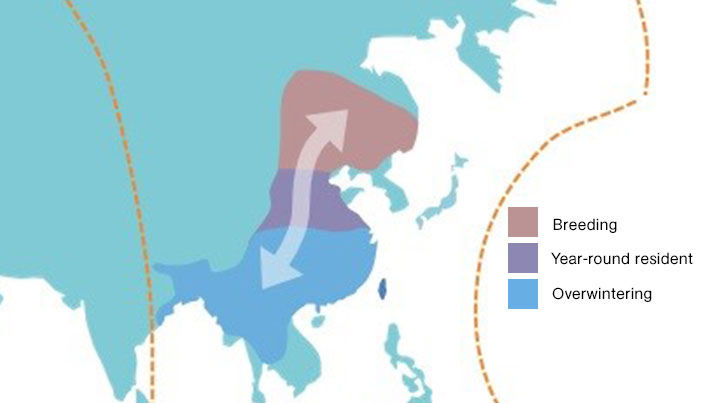 What the Baer's pochard needs
The species continues to face a serious risk of extinction in the wild and urgent action is needed to save it. A Species Action Plan was prepared in 2014 and adopted by the Partners of the East Asian – Australasian Flyway Partnership (EAAFP) in January 2015. The Baer's Pochard Task Force (BPTF) is now working to implement the Action Plan and save Baer's pochard from extinction.
Away from China, the large wintering flocks that used to occur in countries like Bangladesh and Thailand are sadly no longer present. Therefore, urgent action is first needed within China in order to address the critical threats where the birds still predominantly occur. Firstly, a network of protected and well-managed sites, such as Hengshui Hu (in southern Hebei province), needs to be established and maintained. Wetland restoration is then needed to allow the species to regain its former range and abundance. This needs to be supported by a better understanding of its ecology and habitat needs, and the scale of key threats, e.g. harvesting, and how they impact the species. This work is also needed across the flyway so that the species is fully protected and restored.
The conservation of Baer's Pochard can also help to protect wetlands for the wider benefit of nature and people, since they too need healthy wetlands to survive. Awareness of the need to conserve Baer's Pochard is now high throughout most of its flyway, particularly in China. We therefore hope to use this momentum to inspire action that benefits Baer's Pochard and other wetland biodiversity.
What WWT are doing
We are coordinating the EAAFP Baer's Pochard Task Force – a global group of experts working to implement the Action Plan and save Baer's pochard
Creating guidelines on research and monitoring methods
WWT are leading on guidelines for better wetland management to provide suitable habitat for Baer's pochard
Developing freshwater conservation and restoration projects at priority wetlands for Baer's pochard
We're also helping others to engage with monitoring and conserving Baer's pochard by supporting a range of on-the-ground conservation actions, from surveys and research to wetland management and raising public awareness
In the UK we're managing a breeding pool of Baer's pochard in case they need to be reintroduced from captivity back to their native habitat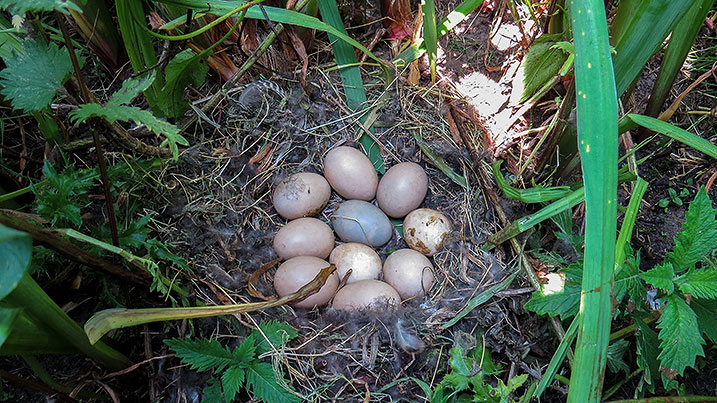 Key achievements and outputs
The Species Action Plan was prepared by WWT and adopted by EAAFP Partners in January 2015, and the Convention on the Conservation of Migratory Species of Wild Animals (CMS) in October 2017
We have raised awareness of Baer's pochard conservation needs among government representatives and national conservation organisations which has stimulated numerous local actions to help this species
With improved monitoring capacity, more than 800 Baer's pochards have now been spotted in the wild
A significant international workshop on Baer's pochard conservation took place in Hengshui in March 2018, recognising the importance of Hengshui Lake and encouraging all range states to strengthen the protection of Baer's pochard sites as a matter of urgency
WWT wildfowl collections host good numbers of captive Baer's pochard. Genetic analysis of these birds has demonstrated that they provide a suitable source of founders for a conservation breeding programme. A captive stock management plan is now being produced for the WWT collection in order to maximise the contribution they can play to saving this species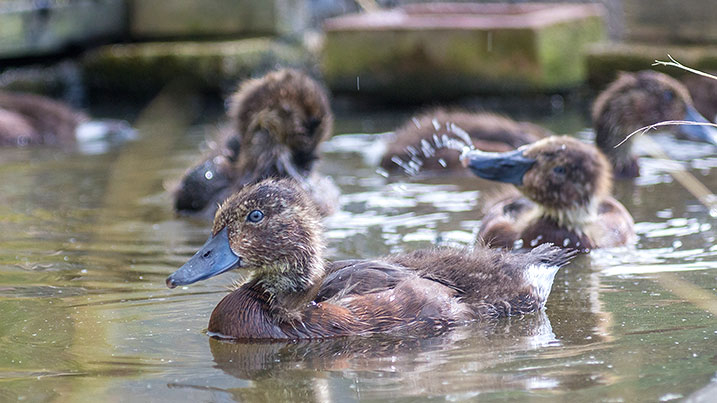 People
At the helm of WWT's work on the species, Richard Hearnis the Global Coordinator of the Baer's Pochard Task Force and wrote the Action Plan being used to save this special bird.
With their enormous amount of captive breeding expertise, Nigel Jarrett, Rosie Drew, Tony Durkin and Tanya Grigg look after the breeding population at WWT.