Meet our wildlife superstars
Go nose-to-beak with some of nature's most exciting animals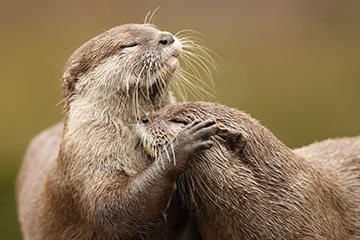 Incredible ducks, geese and friendly otters
We've thousands of beautiful ducks and geese ready to feed from your hand, including our friendly Hawaiian Nene. Buy a bag of grain on your way in and enjoy close encounters of the feathery kind! Then head over to meet our Asian short-clawed otters and watch them play and feed at the daily talks – it's a real splash!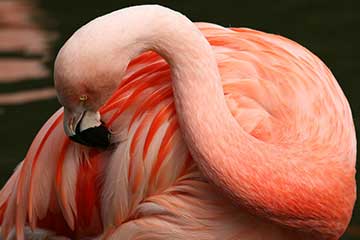 Fabulous flamingos
Tickle yourself pink on a date with our all-star cast of pretty greater flamingos. We've two wonderful species to meet, our Greater Flamingos and Chilean Flamingos – come along and hear the facts behind their feathers, such as why they're pink, why they stand on one leg, and discover just how flirty they really are.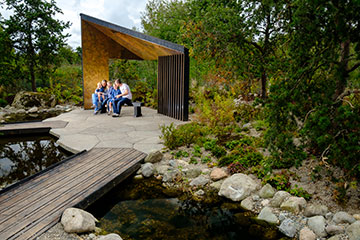 Gardens and wildlife
You can't beat the sweet-scented peace of our beautiful gardens, whether it is relaxing in the eco-garden spotting butterflies, contemplating in the Royal Bank of Canada Show garden (as seen at RHS Chelsea 2017) or strolling amongst beautiful wildflowers, reeds and grasses in Wild walk.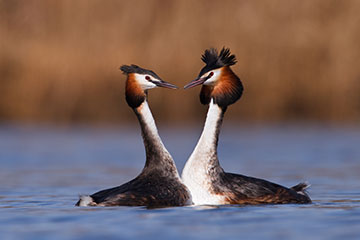 Reedbed walk and nature trail
See if you can spot or hear rare species on our reedbed walk such as Cetti's and grasshopper warblers, Marsh Harriers and Crested Grebes. The nature trail overlooks hundreds of acres of wetland that attracts colonies of avocets, lapwings in the summer as well as thousands of Pink-footed geese and whooper swans in winter.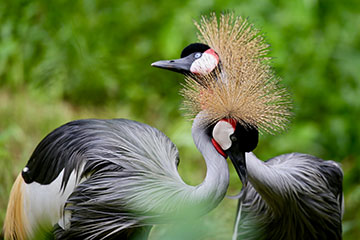 The WOW Zone
For a mix of extraordinary bird shapes, sights and sounds, it has to be our WOW zone. Expect weird and wonderful wetland birds: hooded mergansers, black swans, cereopsis, magpie geese, diving ducks, screamers. Try our sound pods for an interactive birdy 'who's who', as well as crowned crane aviary, free flying avocets and more.
Wonder, explore, play
Exciting hands-on discovery for all ages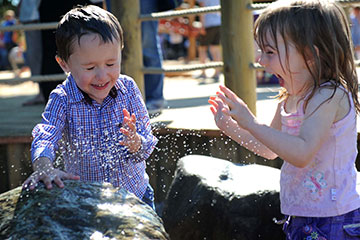 Adventure playgrounds
From zip wires and scramble nets, to treehouses and water zone wonders, our huge adventure playground is a total rush for ages 3 to 12. Then grab an ice-cream or sandwich at a nearby kiosk or head to our Mere Side café and refill hungry tummies. Don't forget to check the canoe safari play area for even more fun.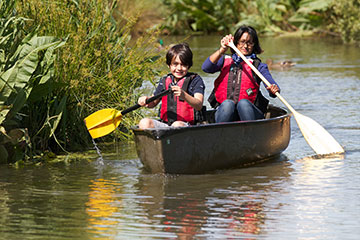 I spy canoe and boat safari
Pick up your paddle and canoe your way around our award-winning kilometre-long Canadian canoe trail – remember you will need to bring an adult (they can do all the paddling)! You can also drift away on a 30-minute expertly-guided boat tour of our wonderful wetlands. Water vole? Kingfisher? Dragonfly? What treasures will you discover?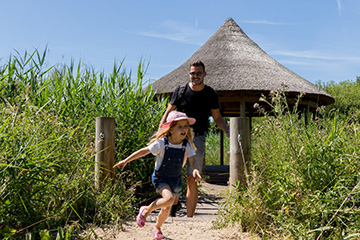 Wild Walk
Venture through three types of 'wild' wetland in one mile-long VIP walk – squelch through the mucky meadow to our middle maze lodge; bounce over the wobbly wet bridge into the wet woods; tip-toe along our reedy ramble towards giant sculptures; and splodge down a maze of secret wetland tracks. Wellies are a must!
Explore more
Find out more about all the activities you can enjoy during your visit