Uncover a world of incredible underwater life in our new Pond Zone!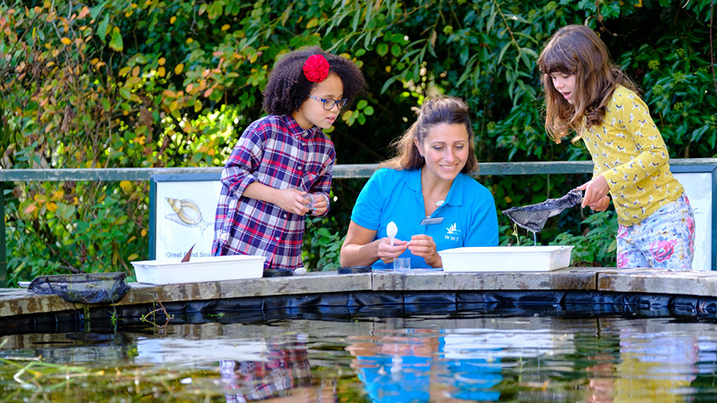 Grab a net and delve into pond dipping when you visit us this spring and summer. We have everything you need to discover a whole new world of wetland species: nets, trays, magnifying glasses and identity cards. Our friendly Learning Team are also on hand to help and answer any questions you may have.
We have four beautifully planted raised ponds in our Pond Zone where you get the chance to dip for nymphs, water boatmen and water fleas using equipment provided at timed sessions.
Ponds make perfect abodes for lots of interesting invertebrates and you'll be able to meet them during your pond dipping session. Next to each pond, there are also handy identification charts so you can put a name to all the watery critters you find.
Pond dipping is free and is available April to September during weekends and half-term holidays, 1.30pm-3pm.
Sound good? Plan your visit and book your tickets online today!
The brand new attraction has been generously funded by players of People's Post Code Lottery.