Our walks and talk schedules vary from day to day, so check the 'What's on' board when you arrive at the centre.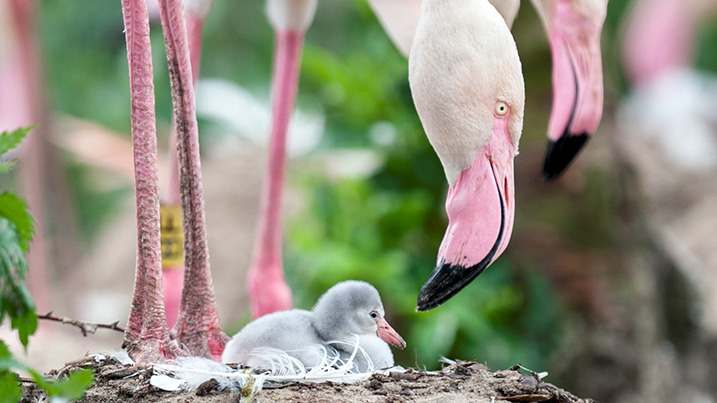 The following sessions take place on a daily basis but again, check the board on arrival to make sure.
Spur-Winged Goose Talk: 1.45-2.15pm
Find out all about the amazing, poisonous spur-winged goose in this daily talk.
Otter Talk and Feed: 11.30am & 2.30pm
See our lively otter family at play at the otter talk and feed. Learn all about our Asian short-clawed otters, how we care for them, and the threats they face in the wild, and watch as they use their dextrous paws and powerful teeth to find and devour their food.
Flamingo Spotlight: 3pm (spring & summer only)
Why are the flamingos pink? Why do they stand on one leg? What do their young look like? All these questions and more will be answered in our daily talk by the Greater flamingos that includes props such as skulls, feathers and eggs.
Guide in our discovery hide
Everyday, there will be a guide in our new discovery hide everyday between 12pm and 3pm, offering guidance and information about the swans and geese. Pop in to say hello and to ask any questions you may have.
Spectacular bird feeds (winter)
Everyday see the amazing sight that is swan spectacular. Up to 2000 Whooper swans, shelduck, wigeon, pintail and teal will come up to the hide during the daily feeds at 3pm from the Discovery hide and 3.30pm from the Raines Observatory. Both feeds include a wardens talk and the opportunity to ask questions.