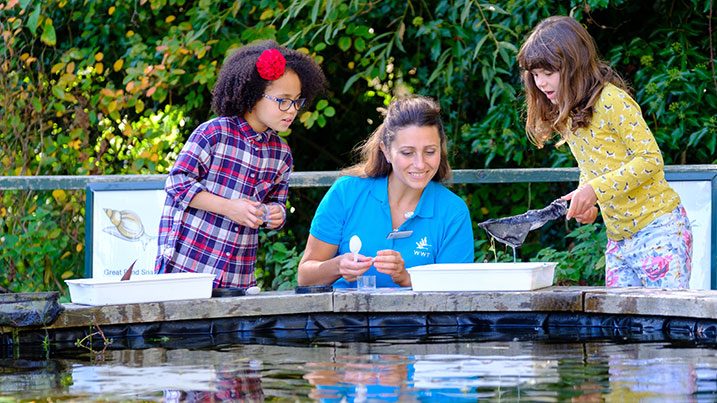 WWT's vision is for a world where healthy wetland nature thrives and enriches lives, and we're committed to make that a reality.
Our ten wetland sites are managed and designed to bring people closer to nature and provide homes for wildlife. Further afield we protect, restore and create wetlands in the UK and around the world, help declining species make a comeback and engage young people with nature.
The only way we can make any of this happen is through our people, around 400 employees and 1,000 volunteers. WWT is an inspiring and energetic place to develop your career and we welcome applications from anyone passionate about nature and wetlands, from all backgrounds.
Wetlands support a huge rangeaof wildlife and they help us fight climate change through storing carbon and preventing flooding. They are also beautiful, peaceful places to connect with nature and improve our wellbeing. Whatever role you take on, you'll be helping to protect one of the world's most endangered yet important ecosystems for future generations.
Current vacancies
Have questions before you apply?
Here are some of the questions that we get asked most often.
Privacy policy for candidates
We take protecting your information very seriously. Find out more about how we use your data through the recruitment process in our privacy policy for recruitment candidates