WWT supporters have taken our Get Behind The Green Bill campaign to Westminster to push for better legal protection for air, water and wildlife after Brexit.
The Government's draft Environment Bill – or Green Bill – is expected to be part-published later this week.
So this was a final chance to push the message home that people want the Bill to make environmental laws better – not worse – after Brexit.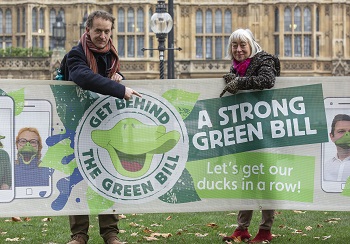 Many of you have already supported the campaign online by literally getting behind a Green Bill using a virtual reality duck bill on your mobile phones - here's what it looks like and here's how you can still get involved.
Now a group of supporters have taken a banner featuring some of your duck-billed selfies and displayed it outside Parliament for politicians and press to see first hand.
WWT's Director of Conservation James Robinson said:
"Brexit brings both risk and opportunity for the environment. Overnight we will lose the ability to enforce the standards for air, water and wildlife that we're used to. So the Government's imminent Environment Bill must fix that rather than duck the issue - and could actually make things better if it's ambitious enough.

"We're using a fun approach to help the millions of people who care about their local environment make their voice heard on a complex issue. Loads of WWT supporters are getting behind it and the feedback we're getting from Westminster is that it's getting noticed.

"Thank you to everyone who has supported our campaign so far. If you haven't yet, please do join in to add your voice to the call for better legal protection for nature."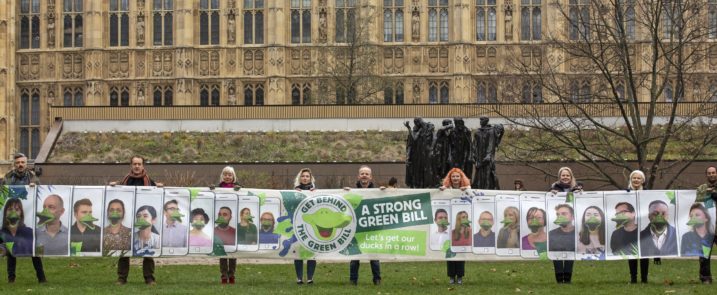 Our Green Bill campaign calls for the new Environment Bill to:
Transfer existing European principles into English law, e.g. the polluter pays principle
Set standards at least as high as those already set by Europe, e.g. water quality
Establish good data collection in order to set and continuously raise targets
Provide a well-resourced plan to achieve those targets
Make government and all public bodies accountable for achieving those targets and applying the principles
Enforce strong sanctions – e.g. financial penalties – to deter failure and drive improvements
See WWT's full response to the Government's initial green Bill proposals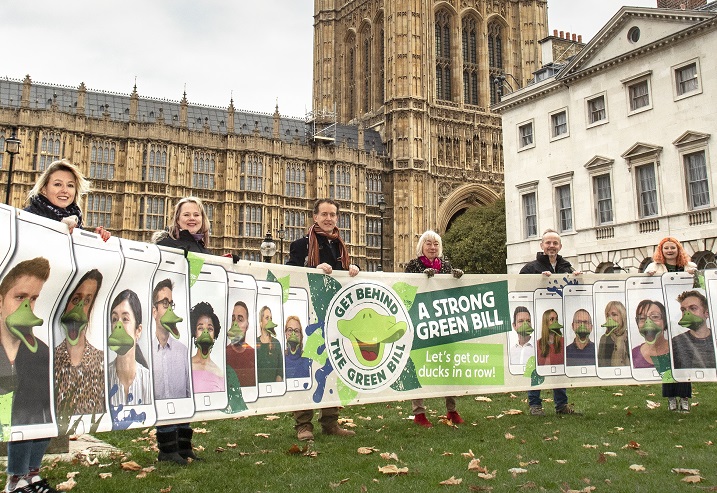 Finally, for clarity, this campaign is not related to any Leave/Remain debate. As it stands the UK will leave the EU, so this campaign is urging the Government to transfer environmental laws from Brussels to Westminster that are at least as strong as they are now, via their forthcoming Environment Bill.