Some great winter birding to be had on and just off the reserve at the moment added to the excellent weather forecast for the next week ahead.
No counts as yet in 2018. Certainly over 1000 Whooper Swan and 4000 Pink-footed Geese roosting with up to 1000 of the later hanging around during the day. Approximate numbers; 570 Greylag, 10 Canada Geese, 2300+ Mallard, c1000 Shelduck, 4000+ Teal, 800+ Wigeon, c500 Pintail, 40+ Gadwall, 10+ Shoveler, 2o+ Pochard, 30+ Tufted Duck, 3 Goldeneye.
Do keep an eye out for Whitefronts and Bean Geese in the Pink-foot flocks as birds have been seen in the area.
Recent raptor numbers included Merlin (today), 7+ Buzzard, 3-4 Marsh Harrier, Peregrine, 3 Kestrel and 2 Sparrowhawk. A Barn Owl was out hunting during the day after a spell of wet and windy weather. A Tawny Owl was roosting in a traditional tree near the Kingfisher Hide.
Out on the Reed Bed Walk (it's a little wet and muddy) 2 Cetti's Warbler and Water Rail. At the Sewage Works 2 Chiffchaff, 4 Goldcrest and at least 20 Pied Wagtail. Water Rail also in front of the Ron Barker Hide.
The female Brambling is still present by the Kingfisher Hide also Treecreeper seen there. At least 6 Stonechat out on the reserve fields. Up to 50 Stock Dove and 30+ Tree Sparrow on the reserve. At least 2 Mistle Thrush in the car park area. At least one Little Egret on site.
On Curlew Lane 8 Corn Bunting today.
Two Otter were seen from the Ron Barker Hide on Thursday and 4 Roe Deer were seen from there on Saturday.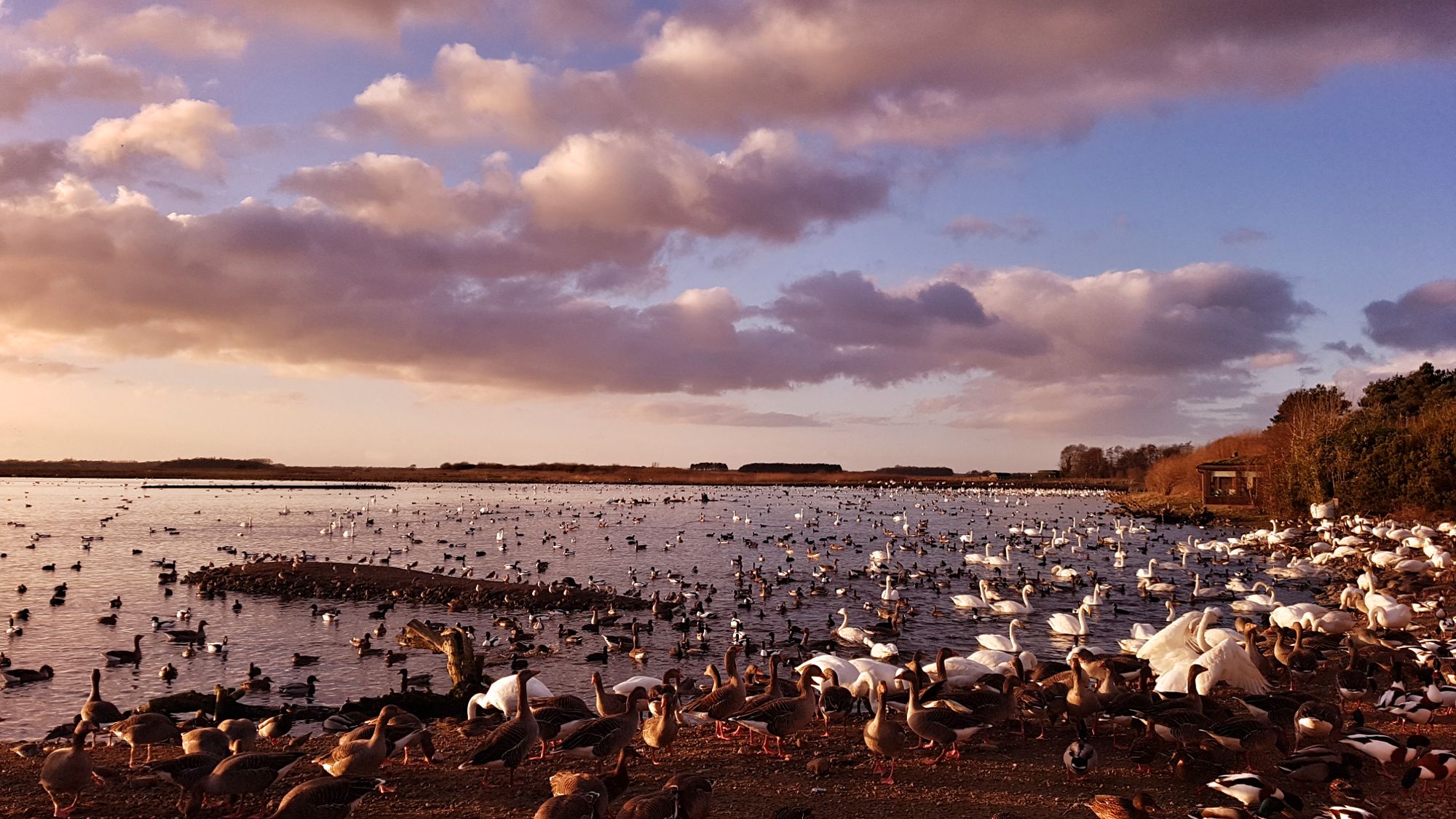 If you are visiting Martin Mere for the first time and would like to know what is around and the best areas to see specific species do call in at the in focus shop, next to the Discovery Hide which over looks the Mere. It should be possible to see over 60 species in a day without too much difficulty.