A big thank you to everybody who came along at the weekend to the North West Bird Watching Festival. The weather was great and there was lots of bird activity over the two days.
Great for raptors with at least 5 Marsh Harrier around the reserve and coming into roost. Both Merlin (female) and Peregrine present, the later a juvenile which seems to enjoy hassling the harriers. At least 4 Buzzard, 2 Kestrel and 2 Sparrowhawk.
Barn Owl(s) were seen early on and late in the afternoon and a Tawny Owl can be seen roosting in one of the owl boxes if it isn't disturbed.
Fourteen species of wildfowl present; Whooper Swan, Mute Swan, Pink-footed Geese, Greylag Geese, Canada Geese, Shelduck, Mallard, Teal, Pintail, Wigeon, Gadwall, Pochard, Tufted Duck and Goldeneye.
Waders; 700+ Lapwing, 70 Ruff, 9 Black-tailed Godwit and 10+ Snipe.
Further reports of possible sighting and sounds of Bearded Tit on the Reed Bed Walk.
Other sightings included 2+ Siskin, Blackcap (female), 3 Little Egret, 3+ Cetti's Warbler (heard).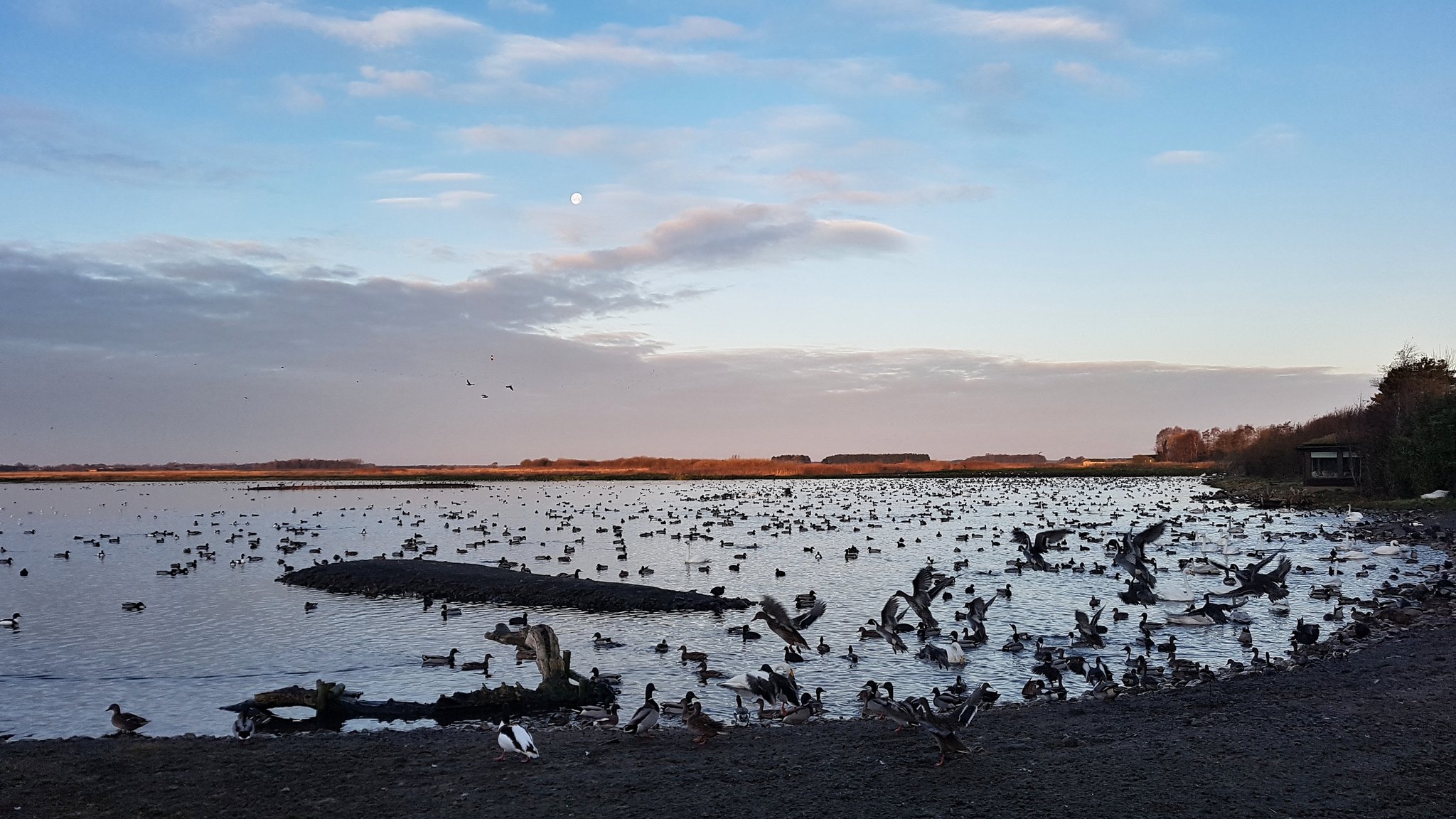 Check out a few days of the previous sighting to get a fuller picture as to what can be seen on the reserve.
It should be possible to see over 60 species in a full days bird watching at Martin Mere. If you would like to know the best spots, up to date info or to report any sightings then please call in at the in focus shop next to the Discovery Hide.