A change to some milder but windy weather and the first rain we've had for a while. A dawn count of Pink-footed Geese and Whooper Swan produced just over 6000 geese and 457 Whooper Swan. More speculation than access to data but it looks like many of the original influx of Whooper Swan have probably moved down to the Ouse Washes and further influxes from Iceland have been delayed by unseasonably warm condition there.
Approximate numbers of wildfowl as follows ; c.3000 Mallard, c.3000 Teal, 600+ Wigeon, 400+ Shelduck, 200+ Pintail, 50+ Tufted Duck, 50+ Shoveler, 40+ Pochard, 10+ Gadwall and a female Goldeneye.
Good for raptors with Merlin putting in an appearance 3 day's in a row. Daily Peregrine activity, 3+ Marsh Harrier, 4+ Buzzard, 2 Kestrel, 2 Sparrowhawk.
Over 700 Lapwing present, 73 Ruff, c.10 Black-tailed Godwit, 10+ Snipe.
A flock of over 100 Stock Dove is notable.
Keep an eye out for winter finches around the feeding station and in the grounds near the Crane Enclosure, recent sightings of Siskin and Brambling.
Male Blackcap around the Kingfisher Hide. Kingfisher from the United Utilities Hide. At least 2 Little Egret, Water Rail (seen) on the Reed Bed Walk, 3 Cetti's Warbler, 4+ Stonechat.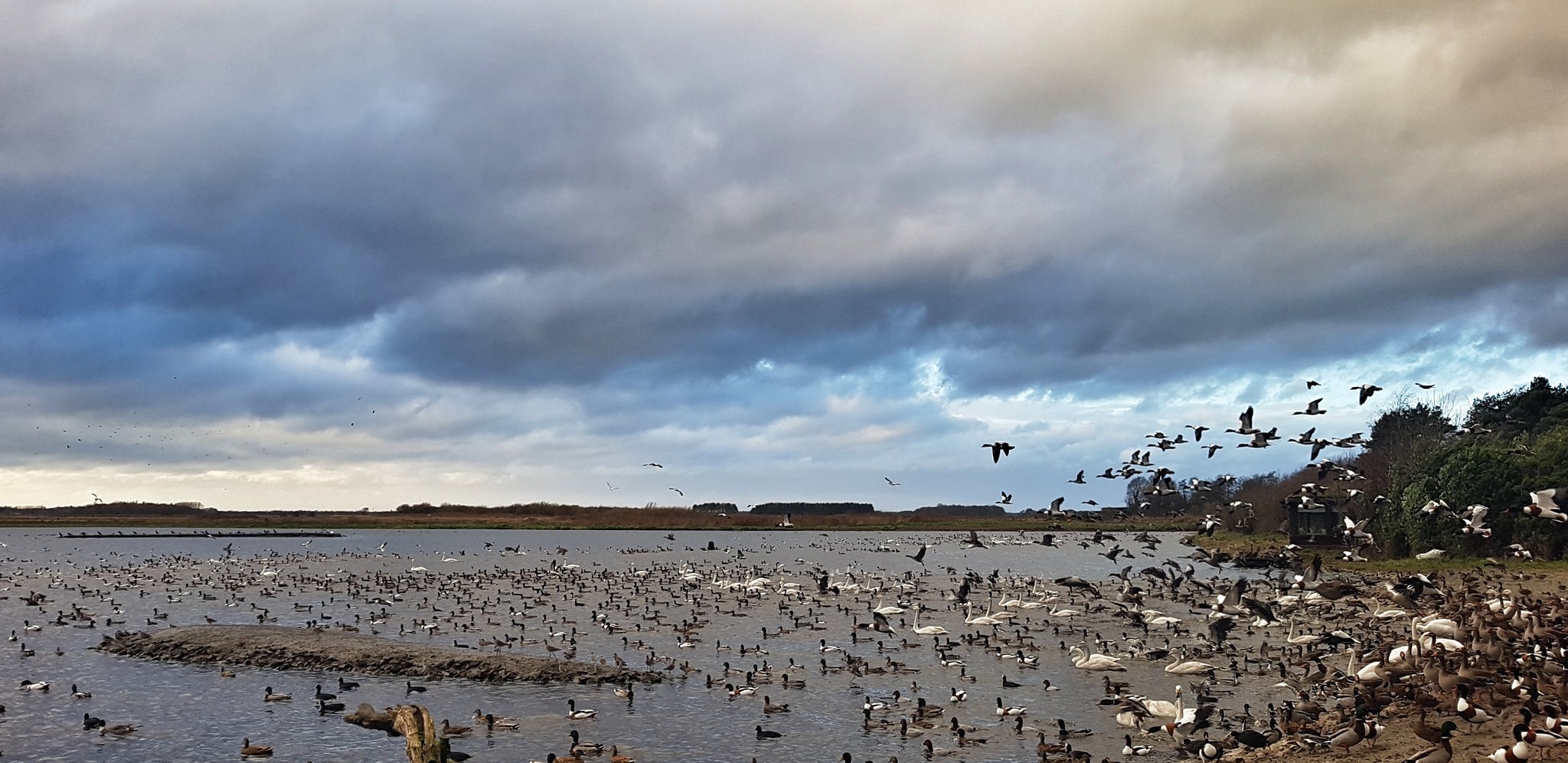 Check out a few days of the previous sighting to get a fuller picture as to what can be seen on the reserve.
It should be possible to see over 60 species in a full days bird watching at Martin Mere. If you would like to know the best spots, up to date info or to report any sightings then please call in at the in focus shop next to the Discovery Hide.