Autumn is upon us in all its glory, bringing with it new wildlife, new landscapes and new creative events to enjoy at Arundel Wetland Centre.
"Visitors will be walking with me, and I like to think of myself walking with them. I shan't mind if I get my feet wet."
Quentin Blake
Autumn is here and a new seasonal collection of Quentin Blake's distinctive illustrations, guide you to special places on a wonderful walk around at WWT Arundel Wetland Centre on the new Drawn to Water trail.
Pull on your boots, pick up an Autumn Drawn to Water trail guide and use it to discover wild highlights across our site, from quiet spots with breathtaking views to close-up wildlife encounters.
Claire Hogben, Centre Manager at Arundel Wetland Centre, said: "While every season is special at WWT Arundel, autumn seems to be the perfect time to immerse yourself in nature as it's such a sensory part of the year when the landscape is at its very best. The greens of summer start to transform into a riot of golds and browns when at their height, just envelop you in their beauty. And of course, it's a season that has inspired some truly stunning art, so we're thrilled to continue this year-long partnership with Quentin Blake and bring art and nature together."
"And along with the changes in the landscape, the visiting species change with wild snipe and water rail arriving for the winter and marsh harriers coming in to roost in the late afternoons - this really is a chance to see why wetlands are so wonderful and why they influence so many artists."
Autumn events
Continuing the perfect partnership of nature and art, WWT and Quentin Blake are embracing a season filled with sensory experiences designed to delight and inspire visitors of any age. Families can explore art and nature through creating pattern books, drawing bird feathers, dissecting owl pellets and making clay frogs at Drawn to Water activities. For adults our Wetland Wellbeing week offers tips to connect with nature and help mental health. There are wood carving displays, Wild Walk Wednesdays and wreath making workshops to try. Visit our What's On page for complete listings of this autumn's actvities.
New national art competition to enter…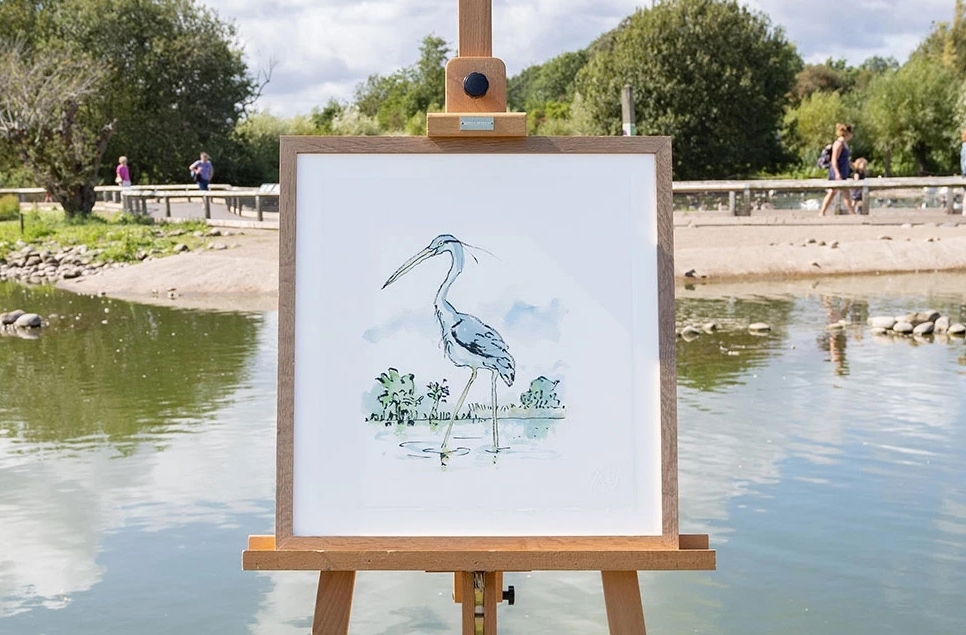 To celebrate the ongoing Drawn to Water partnership, this collaboration has also prompted a national art competition where artists of all abilities can enter their work to be in with a chance of winning a unique, embossed Quentin Blake wetland print. With runners-up receiving copies of the Quentin Blake Papers and free entry into a site of their choice.
Using the wonder of WWT wetlands as a theme, entrants are invited to initially submit a photograph of a 2D piece of art - which could be a drawing, illustration, painting or photograph - which will be looked at by a panel of judges from Quentin Blake's studios and WWT. The competition opens on September 4 and closes on December 31, winners will be announced in January.


Ready to Visit?
If you've been inspired to explore Arundel Wetland Centre this autumn, find out more and plan your visit online.
Plan your visit
---