A wild and windy start to Wednesday followed by blue skies and a stiff breeze.
The milder conditions have brought back the big flocks of Lapwing with 1200+ birds present, sometimes in the air all at once when the Peregrine pays a visit. Also 60+ Ruff, 10 Black-tailed Godwit, 2 Oystercatcher and 2 Redshank.
Woodcock again between the Gladstone and Janet Kear Hides.

Late yesterday we received some interesting photographs of a a duck taken by Chris Beardsley. Initially though to be a well marked hybrid, then a female Lesser Scaup and now most likely just a 1st winter female(?) Greater Scaup! An interesting bird which hasn't been seen so far today.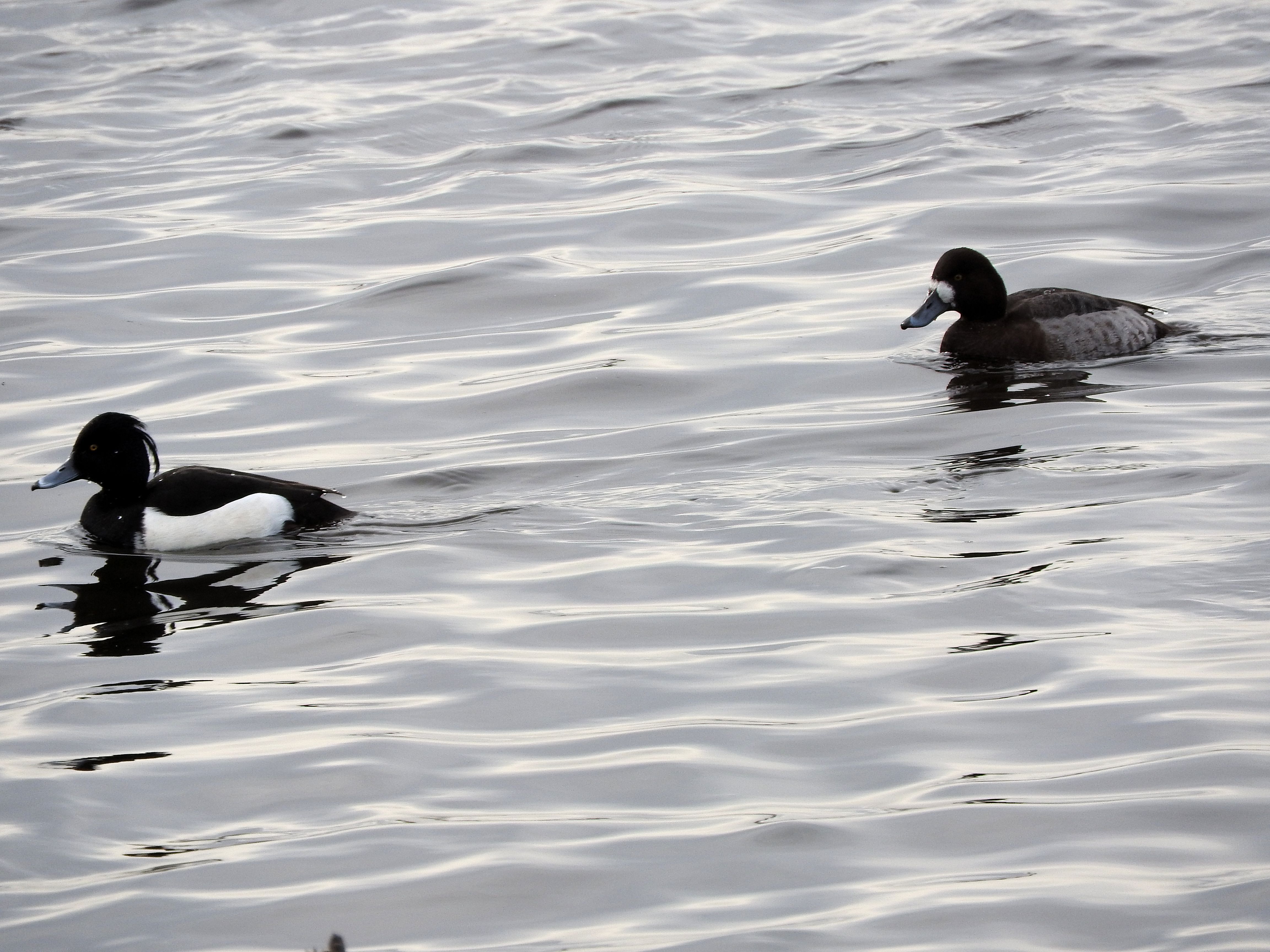 Apart from Peregrine, 3+ Buzzard, Marsh Harrier, 2 Kestrel and Sparrowhawk are around. Roosting Tawny Owl(s) and Barn Owl flying (if it isn't too wet).
The overflow carpark had 4 Fieldfare on it this afternoon. It's a good spot for Song and Mistle Thrush too. No sign of any Redwing so far.
It should be possible to see over 60 species in a day's birding around the reserve. If you'd like to know the best spots, are interested in seeing particular species or would like to report a sighting, please call in at the in focus shop next to the Discovery Hide.