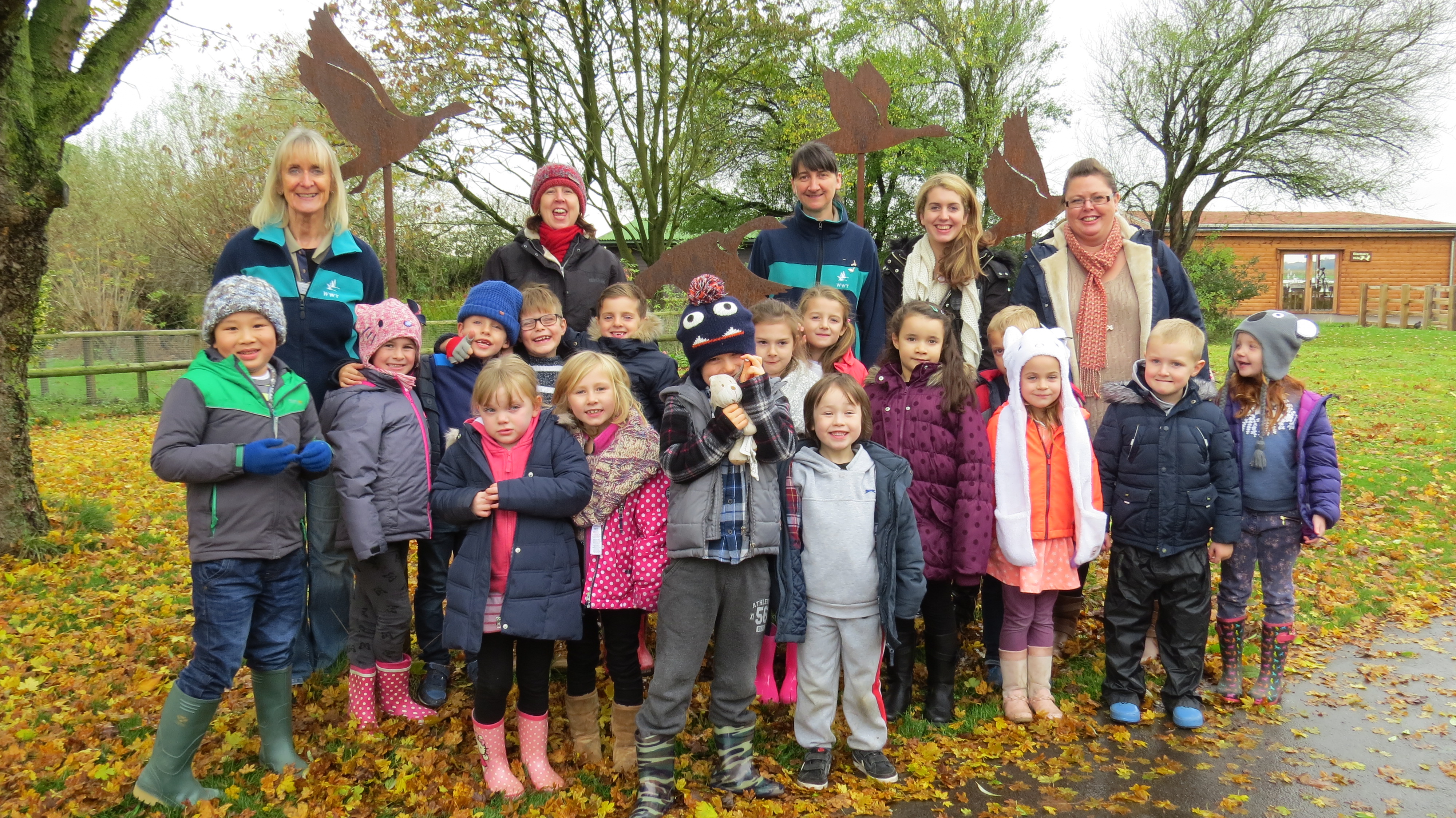 It is not only the Whooper swans and thousands of adults that like to visit WWT Martin Mere Wetland Centre at this time of year, it is also a great time for schools to study seasonal changes and learn about migration.
Burscough St John's CE Primary School is one of the local schools that visit Martin Mere over the winter and last week, 17 year 2 and year 3 children came along to experience winter at the centre.  Between November and March, Martin Mere offer schools guided learning sessions all about the amazing migration of the Whooper Swans. Over 2,000 of them come from Iceland to spend the winter at Martin Mere.
Laura Belger from Burscough St John's C E Primary School, said: "This is the 3rd year we have visited Martin Mere – of all the trips we do, this is my favourite as it is so hands on and the children absolutely love it. At school, at this time of year, we do science based on seasonal changes in our local area so I feel that it is really important to learn about migration and why the swans come all this way to our home town for winter. This morning we have been in the hide, using binoculars and looking at the swans, done the incredible journeys workshop and learnt about habitats – and we are just about to do some badge making so the children have a souvenir to take home – we simply wrap up warm and I highly recommend this time of year to visit Martin Mere."
For Key Stage 1, Martin Mere's guided learning session help teachers to cover the topics of 'local environments' and 'seasonal change'. For Key Stage 2, we use our interactive, enquiry based session to enrich their learning about the structure of birds, classification, life cycles and changing environments.
Laura continues:"Being local we have also been able to take advantage of the children being dropped off by parents at the centre which is a big saving on hiring a coach – this is a great added benefit that the centre offers."
For more information about the learning sessions please call the learning team on 01704 891244 or visit wwt.org.uk/learn.
 WWT Martin Mere Wetland Centre is open every day (except Christmas Day) from 9.30am to 4.30pm during winter months and parking is free of charge. Situated off the A59, it is signposted from the M61, M58 and M6.  The Centre is also accessible via the Southport to Manchester and the Liverpool to Preston line by train from Burscough Rail Stations.  Visit the web site http://www.wwt.org.uk/martinmere/ to find out what's on all year round at Martin Mere and the other eight WWT Wetland Centres.