Last Swans
Six Bewick's Swans remain on the reserve today, the lone cygnet had loosely joined the family of five in the entrance fields. The cygnet was back on the Rushy Pen and sleeping at midday.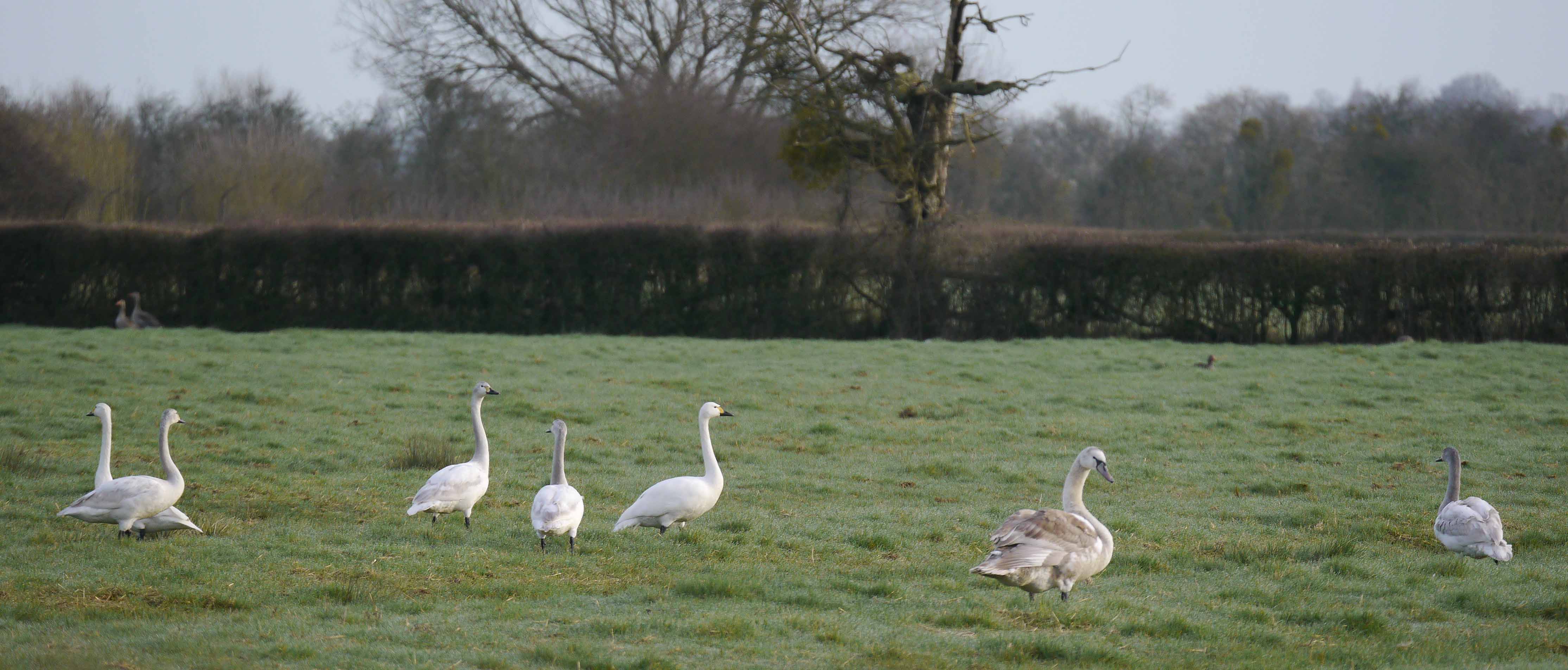 Tack Piece
157+ E.White-fronted Geese fed in the hollows, a few Curlew among them. It was busy with Crane activity again today due to Chocolo, Chip and Tamsin arriving this week to stir things up among the 'local' Crane population. A flock of 200 Wigeon continued to graze the field with 15 Pintail and a few other duck on the scrape. Six Redshank were also roosting.
Holden Tower
A few Reed Bunting and Skylark were around the pool. 19 territorial Lapwing out on the Dumbles salt marsh. A Water Rail fed among the Teal.
South Lake
26 Avocet, 200+ Black-tailed Godwit and 20 Lapwing were on the scrape. Black-headed Gulls are very noisy today as they pair up. At least 40 Shoveler were about the lake.
Zeiss Hide
Reed Bunting singing and two Ruff, 6 Curlew, 4 Redshank, a few Snipe, pair of Oystercatcher and 120 Wigeon.
Kingfisher Hide
At least 8 Ruff, 30 Lapwing, Little Grebe, singing Reed Bunting and Cetti's Warbler and calling Water Rail.