Holden Tower/Top New Piece
More spring passage, a smart male Merlin was present on the Dumbles this morning at least. A female Peregrine was also hunting the reserve today with sightings from here as well. A couple of Buzzards were about and an Osprey was also reported. The male Goshawk made an appearance in the usual places and would have also been viewable from Zeiss Hide.
Male Merlin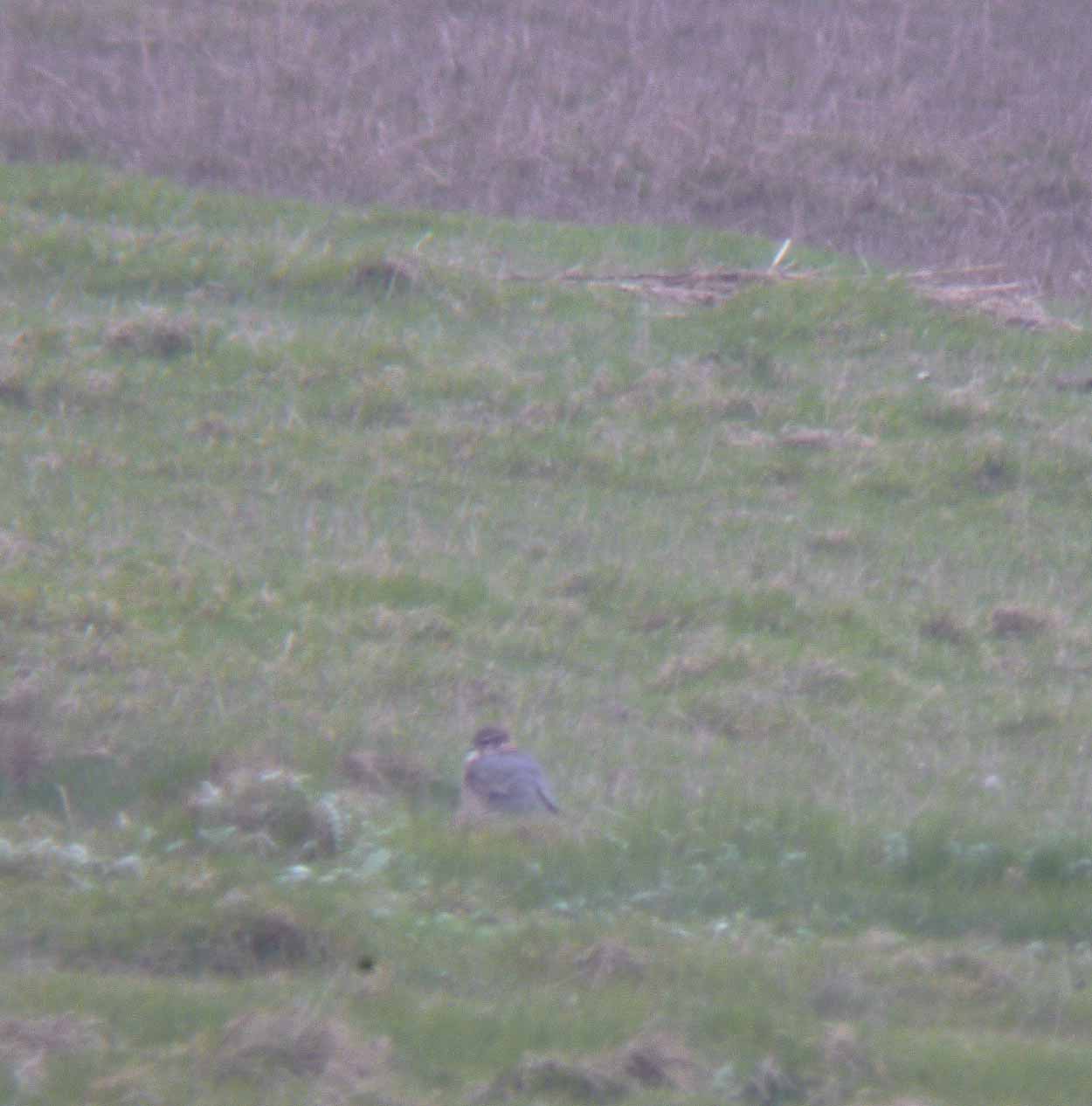 A strong wind pushed a few gulls up the estuary, at high tide flocks of Common Gulls were resting with a Kittiwake(s) also seen among them. The wind suppressed the Lapwing display activity. 88 Barnacle Geese and 34 Canada Geese were on the Dumbles.
Tack Piece
The E.White-fronted Goose flock (111) grazed on the field but many were sleeping on the estuary sandbars earlier in the day. At least 7 Curlew and 8 Redshank noted, a Spotted Redshank was among them but moved to the Rushy later. 143 Wigeon, 1 Pintail, 34 Shoveler, 20 Teal, 6 Gadwall and 40 Shelduck were feeding on or adjacent to the scrape.
South Lake
At least one pair of Garganey remained for the day, small numbers of Teal, Gadwall and Shoveler fed across the lake. The pair of Great Crested Grebes, 200+ Black-headed Gull and 6 immature Cormorants were to be seen. Three Ruff, 6 Oystercatcher, 150+ Black-tailed Godwit, 20 Lapwing and 44 Avocet were on the scrape with a few Snipe skulking in the fringes.
Zeiss Hide
70 Wigeon, 20 Teal, 20 Lapwing and some of the birds mentioned above were on the field and flood.
Kingfisher Hide
The Kingfisher was again at the nest hole today.
Rushy Pen
26 Teal, 28 Shelduck, 2 Gadwall and 4 Lapwing,  the Spotted Redshank was present this afternoon.