South Lake
It's great to have the Spotted Redshank and Ruff still feeding on the scrape, both species are moulting into breeding plumage. Up to 6 Redshank, 180 Blkck-tailed Godwit, 6 Oystercatcher, 5 Lapwing and 20+ Avocet were also on the scrape or visiting. The godwits fed on the Top New Piece during the middle part of the day. Three Great Crested Grebe were on the deep lake today, an intruder arrived to keep the pair on guard. Small numbers of Gadwall, Teal and Shoveler continue to feed here, the latter duck species are still pairing up. The 2cy Little Gull popped in late morning with a Whimbrel through N as well.
Spotted Redshank, Ruff and Redshank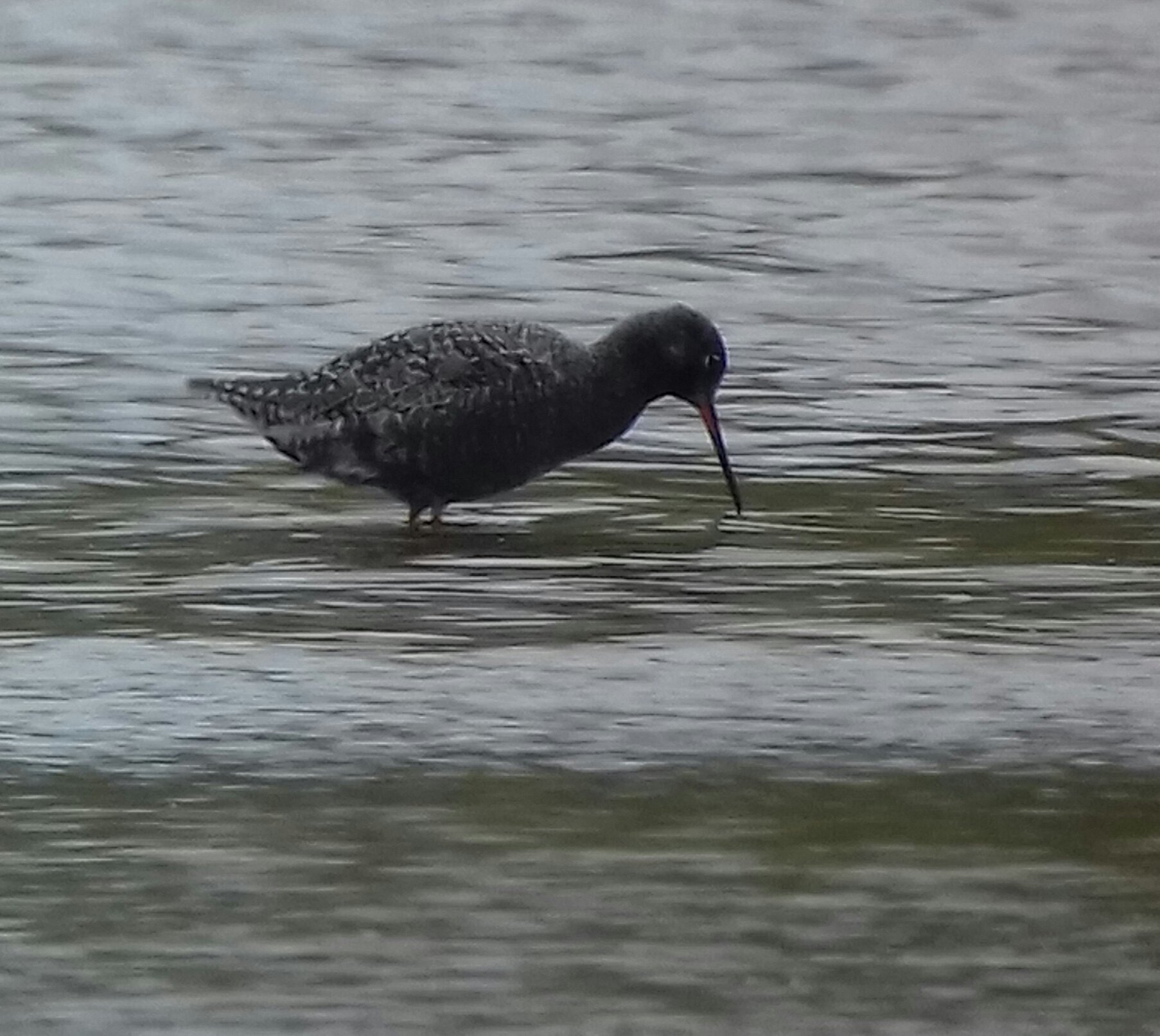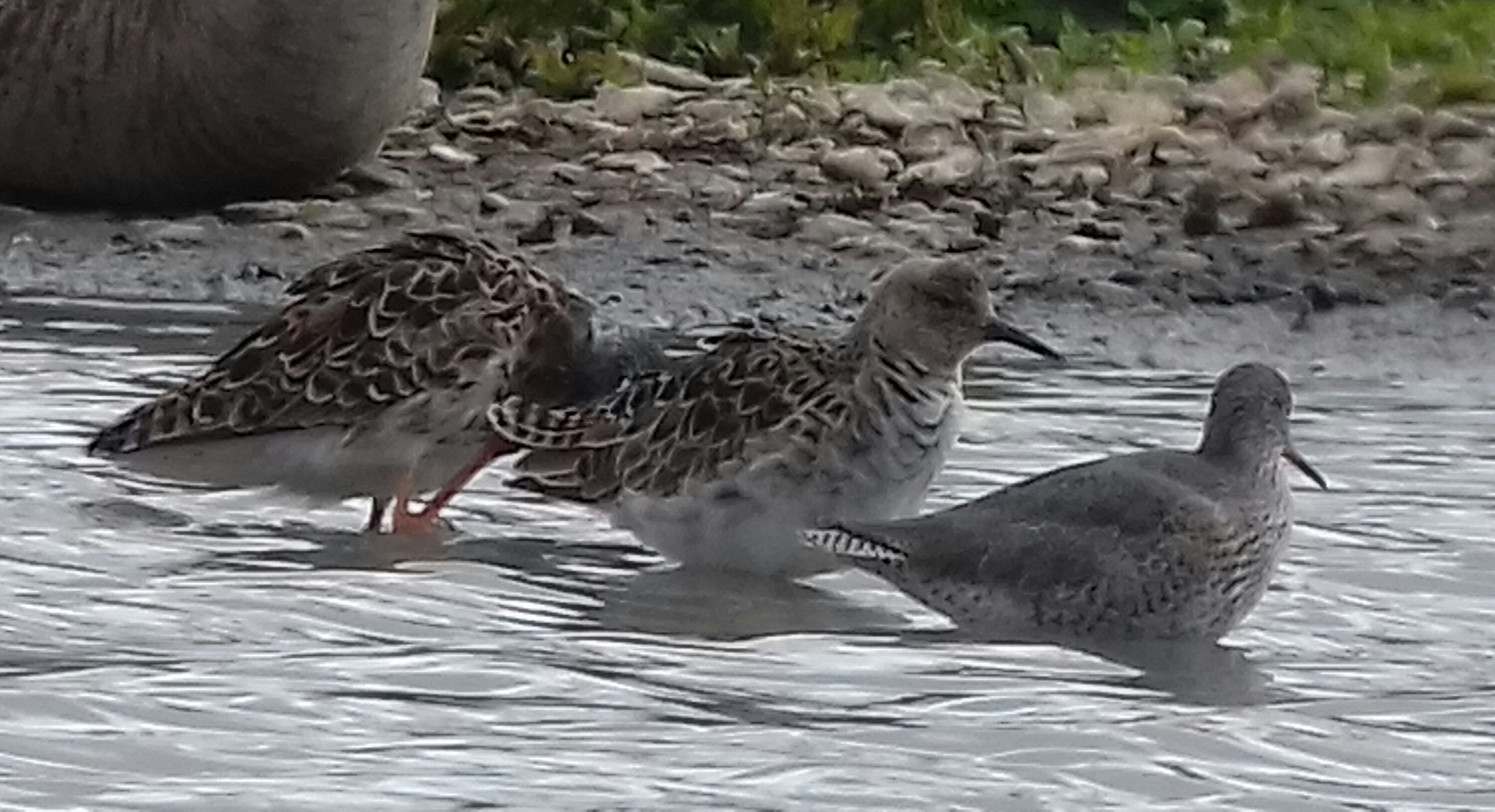 Rushy Pen
Two 2cy and one 3cy Mediterranean Gulls were present, 8 pairs of Avocet, Lapwing, 2 Oystercatcher, 2 pairs of Teal and a Little-ringed Plover that also fed on the Tack Piece scrape.
2cy Mediterranean Gull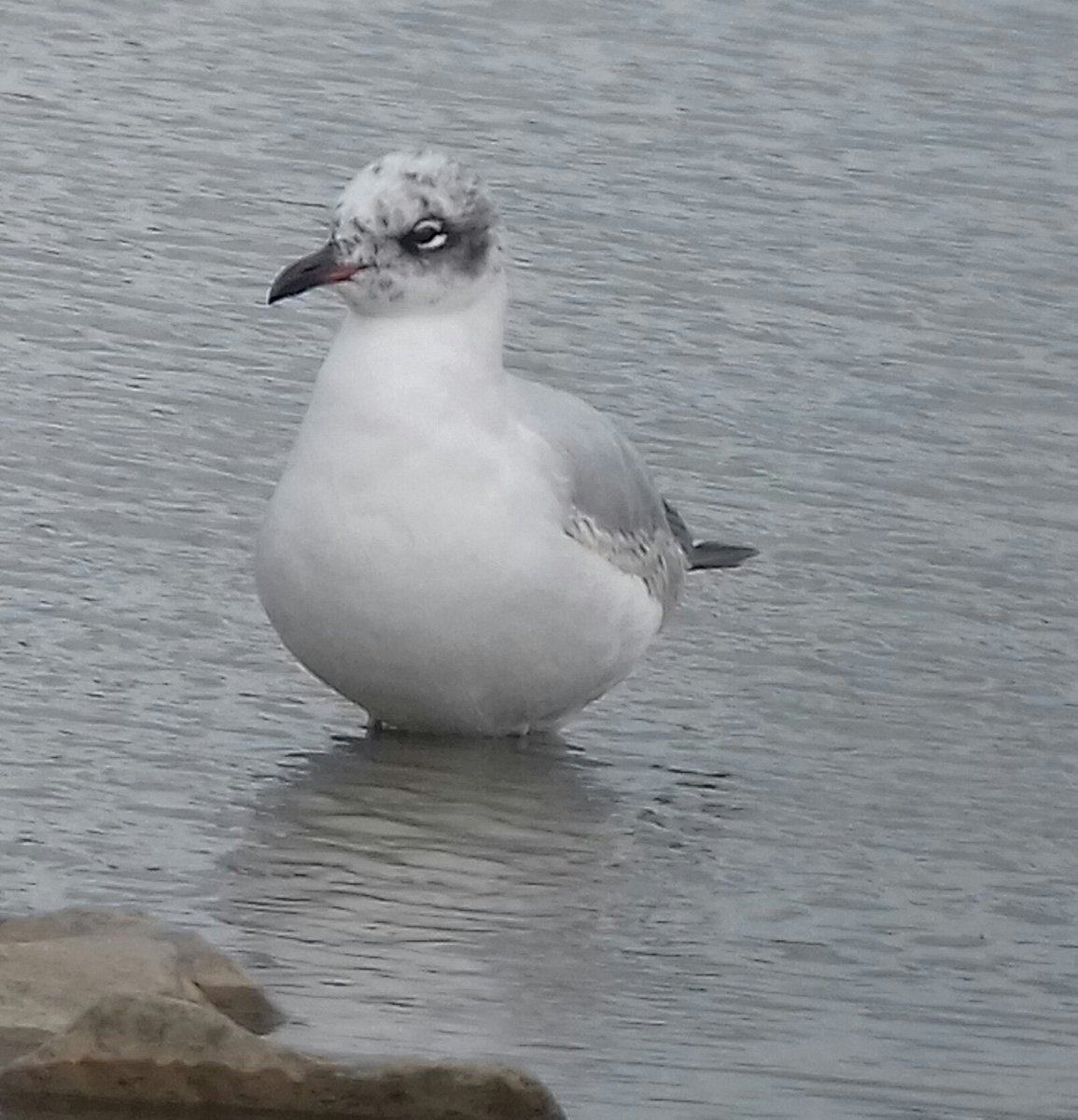 Tack Piece
The Little-ringed Plover fed along the scrape edge, 5+ Cranes, 16 Teal and 10 Shoveler.
Holden Tower
At least five Wheatear (included two Greenlands),  a male Whinchat (first of 2017), pair of Reed Bunting, pair of Linnet and displaying Meadow Pipits were on the fences and short turf S of Middle Point. 40 Sand Martin and 60 Swallow fed over or rested on the Dumbles.
Knott Hide
Reed Warbler singing
Martin Smith Hide
Two Sedge Warbler singing
Zeiss Hide
A pair of Pintail, the feeding flock of Black-tailed Godwits, 4 Lapwing, 4 Teal and 30 Shelduck. Reed Warbler sand from the reedbed belwo the hide.
South Finger filter reed bed
Two singing Sedge Warbler, 2 Cetti's Warbler, 1 Willow Warbler, 3 Blackcap and a Chiffchaff.
Kingfisher Hide
Pair of Kingfisher, nest change over noted.