Black-winged Stilts
The trio of two males and a female continue to show brilliantly but they are very mobile, they have fed on South Lake, Rushy Pen and Tack Piece today.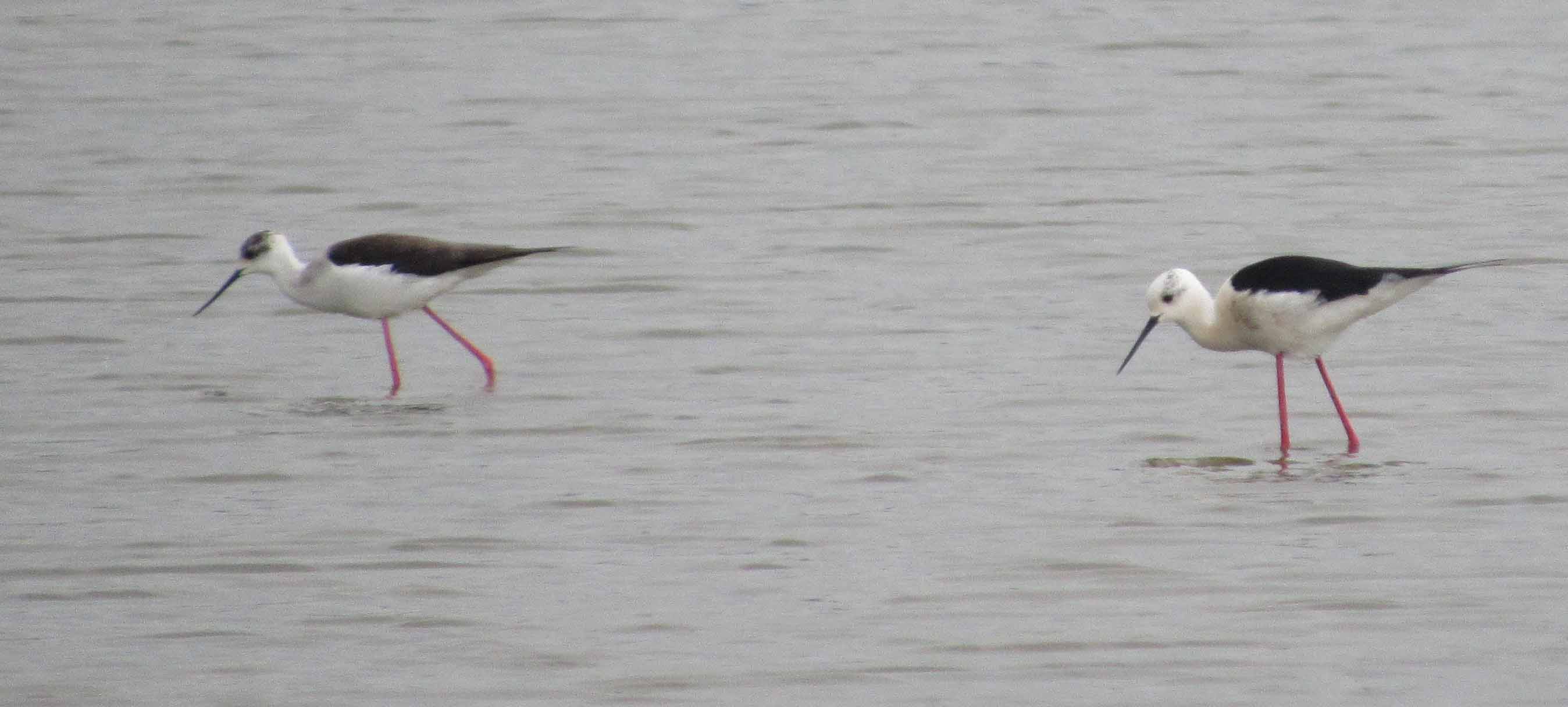 Godwits and Ruff
The flock of 300+ Black-tailed Godwit and 11 Ruff are also mobile, they feed on the Top New Piece (Zeiss Hide) and South Lake and commute back and forth during the day. Some of the male Ruff are looking superb in full breeding dress.
Cuckoos, Sedge and Reed Warblers
A very obvious arrival of birds with one extremely mobile or up to three Cuckoo, this species was seen and heard at Kingfisher Hide, Decoy, South Lake, Tack Piece and Holden Tower. At least 30 singing Sedge Warbler with 20+ Reed Warbler were around the reserve, South Finger and Zeiss Hide were a good place to see to see and hear them.
South Lake
Breeding Avocets, Lapwing, Oystercatcher and Black-headed Gull dominate the busy scene but it is also encouraging to see Mallard ducklings growing well under the willows of the deep lake. Great Crested and Little Grebes are also easy to see. Two male and one female Wigeon were unusual to see here at this time of year.
Rushy Pen
The 2cy Little Gull and a 2cy Mediterranean Gull have been seen here today, a few pairs of Avocet are nesting and small numbers of duck are present including Shoveler and Teal.
Middle Point
The summer walkway is open and highlights included a Red Kite that crossed the river, female Marsh Harrier through N, 6 Wheatear and a reeling Grasshopper Warbler that showed well.
Top New Piece/Zeiss Hide
Common Sandpiper, 12 Teal, a pair of Wigeon and the feeding waders mentioned above.