Cranes
Crane pair 'Bart and Ruby' have finally hatched a chick, after a number of false starts during recent years they incubated their two eggs carefully and have hatched at least one chick so far, we will wait to see what happens with the second egg. The chick was first seen yesterday and has become a little more adventurous today. The nest site is a shingle island that was created by reserve staff last autumn, it is close to the Hogarth Hide which offers brilliant views of the activity around and on the nest. The parents used the shingle to build up their own 'volcano' very much like the flamingo nest sites, they were busy during torrential downpours as water levels rose and their diligence paid off, raising the nest saved it from flooding. Quietly watching from the hide allows us to witness the intimate and personal bond between the parents and youngster.
The centre and Hogarth Hide open at 0930 and this hide closes at around 5pm. No special access, it is open to all. Binoculars are a help if you have them but they can be seen with the naked eye, we often have a 'Guide in the Hide' with a telescope for brilliant views. Please do have a look and feel free to ask questions, we're happy to help.
Ruby and new chick Phone-scoped images from Hogarth Hide- M.J.McGill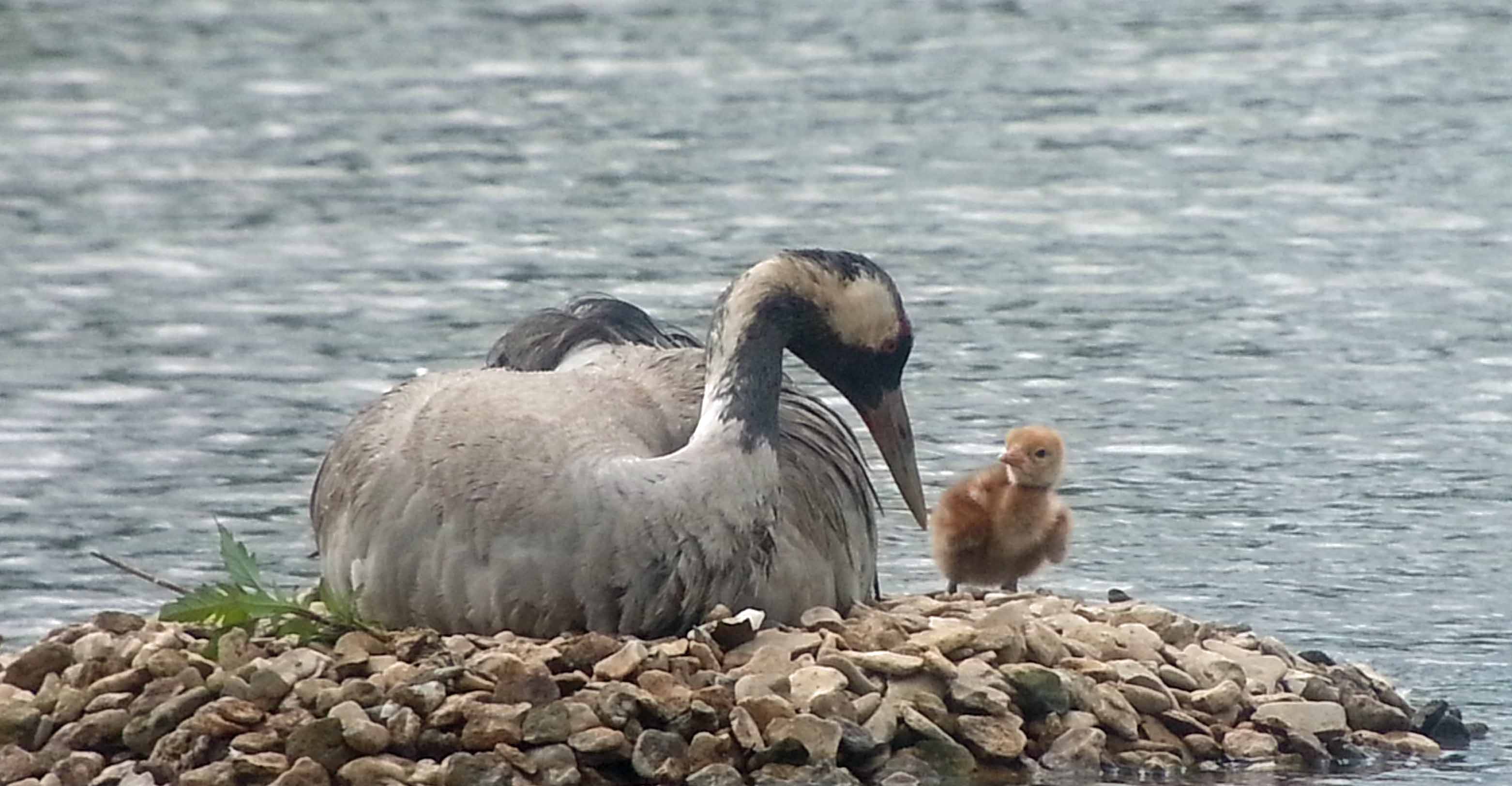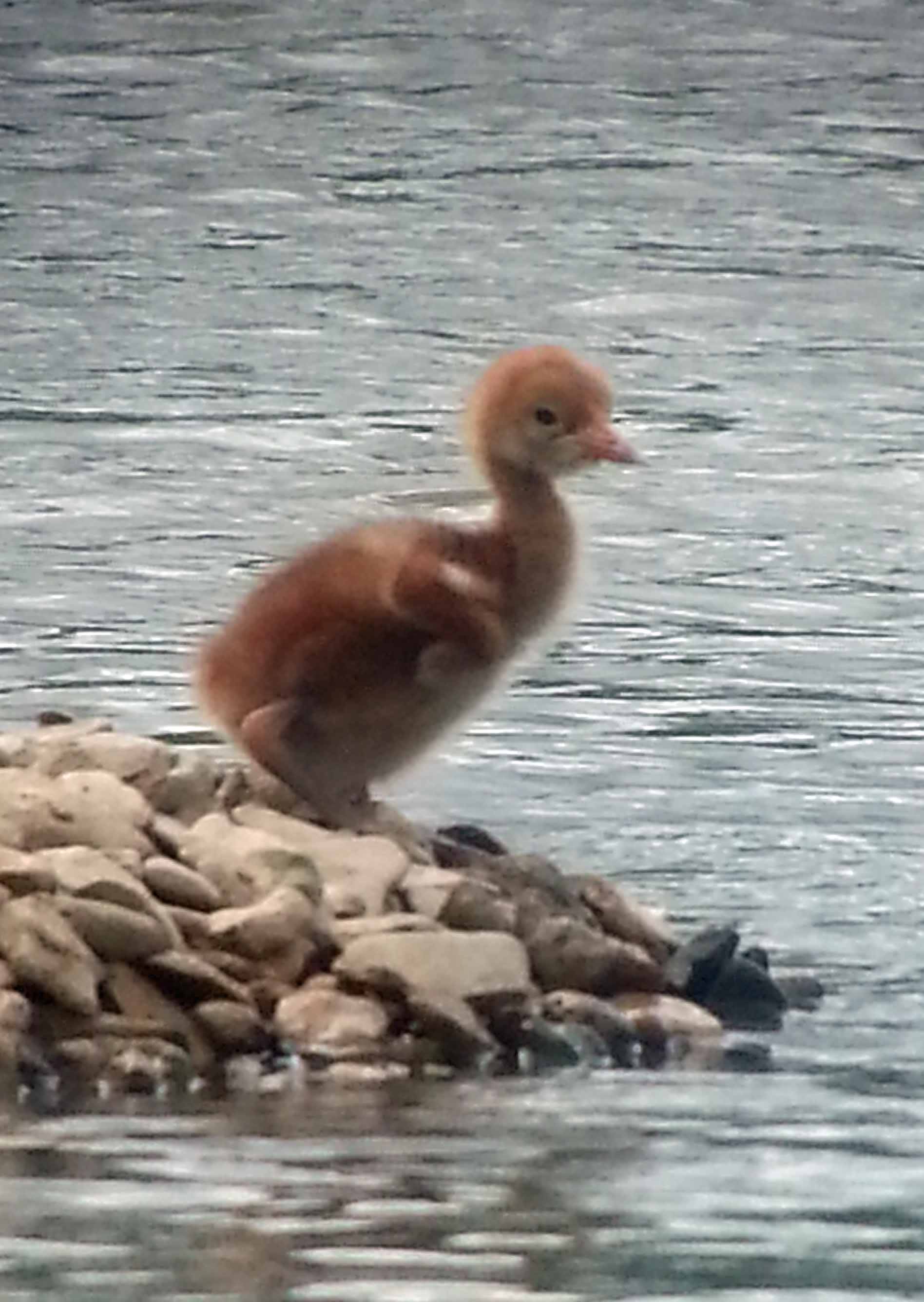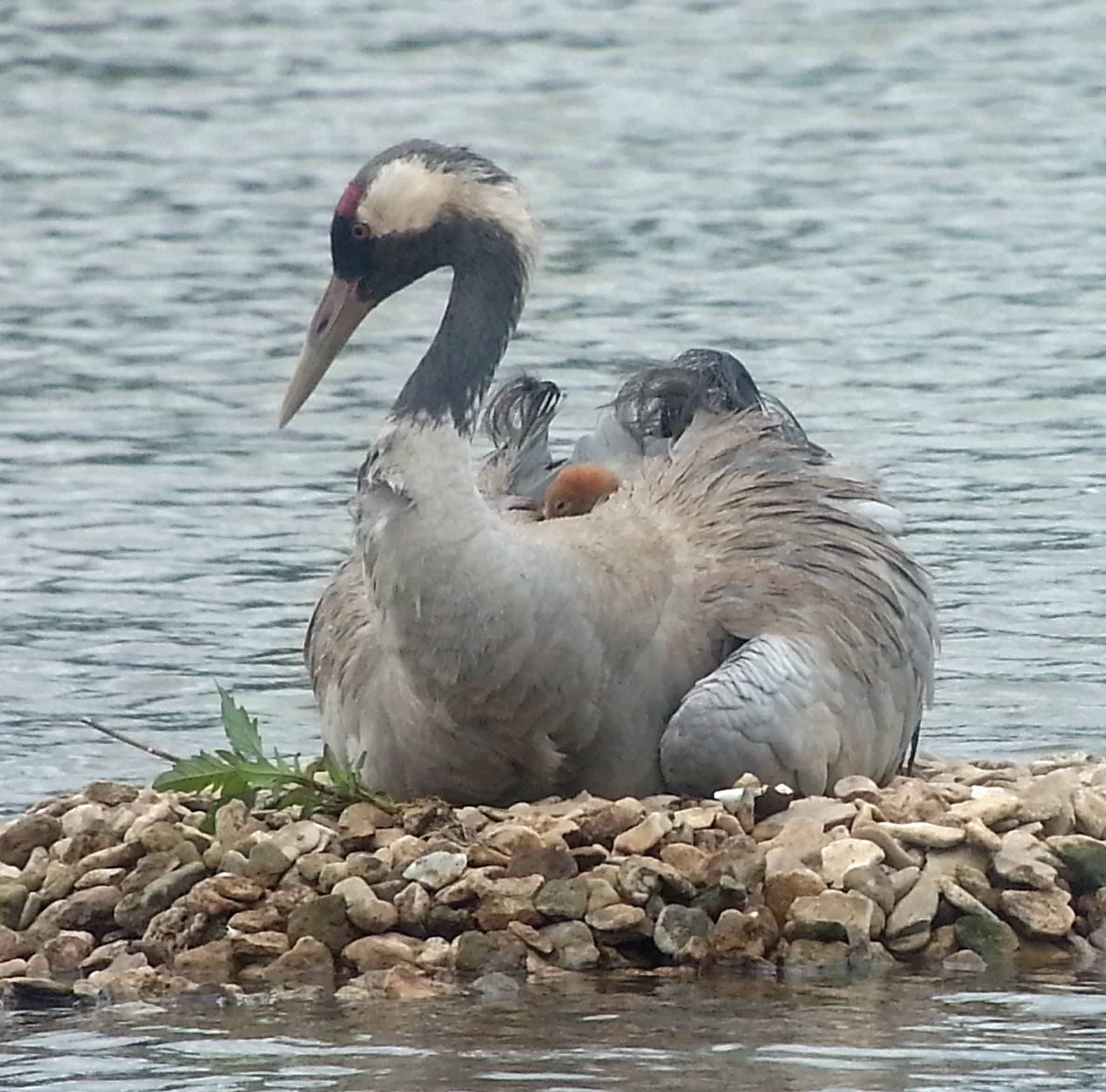 Rushy Pen
Up to 5 Mediterranean Gulls, four 2cy and a 3cy bird. Three pairs of Avocet plus juveniles, 66 Black-tailed Godwit and a few Lapwing. 56 Shelduck plus three broods.
Tack Piece
Green Sandpiper, Lapwing and Avocet families and 3 Oystercatcher.
Holden Tower
Peregrine and 96 Barnacle Geese.
South Lake
A 2cy Mediterranean Gull, 40+ Avocet, 4 Shoveler, 1 male Teal, Great Crested Grebe and 3 Cormorants. Lots of Black-headed Gull chicks fledging.
Zeiss Hide
46 Gadwall, 3 Shoveler and 5 Teal.